California responsible
travel guide
California is a big state with a big personality. We're movers, shakers and innovators. We hardly sit still. But we know how to relax – and we're world leaders in green thinking. Dive into our Responsible Travel Guide to discover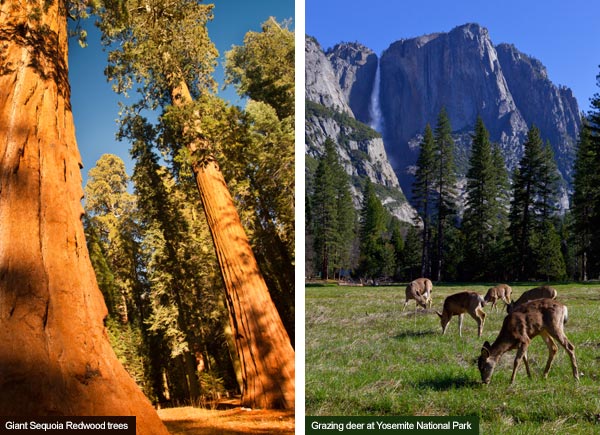 Activities
California is heaven for outdoor enthusiasts; hikers cyclists and nature lovers. We'll take you mountain biking through redwood groves and scrambling over boulders in the desert.
Culture & wildlife
From mighty blue whales and squabbling seals to jewel-like anemones, California's waters are teeming with life. Inland. Historic country towns and some of the world's greatest cities.
Stunning Landscapes
Where else can you admire 300-foot trees, crashing surf, a purple beach and waterfalls cascading down from granite monoliths?

Written by Emma Gregg and Katie Cook
Responsible Travel would like to thank the California Tourist Board for their sponsorship of this guide