Budget China travel guide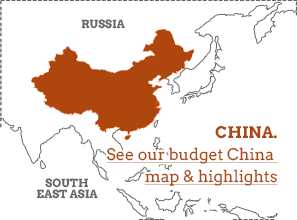 All of China is under one time zone. Geographically, it covers five. While midwinter mornings break before 7am in the far east, China Standard Time (aka Beijing Time) means it's night until nearly 10.30am in the west. As far as efforts to unify a country go, it's not the best, but it's far from the only area of Chinese life under tight control. "Travellers in China need to know that they're not going to get Google and Facebook, sites like that," Glyn Thorneloe, China product manager at our small tour specialists Explore, explains. "And for everyday people, there are topics that are quite off-limits."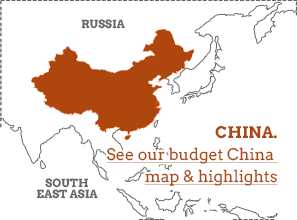 It's important, as a traveller, to engage with people, talk to them, build bridges and cross those cultural gaps.

Connecting with local people is important for many travellers but, and Glyn emphasizes this, if difficult topics are going to be covered, it's essential to let them come out organically and naturally. "We teach our tour leaders to understand our travellers, that they are going to want to know about controversial things. So our leaders expect it and build up a little bit of a relationship with them," he says. Having more time to talk to locals helps, too. "Sometimes if you're in your own little minibus, you have the tendency to get a little bit 'goldfish-like', excluded from the environment you're travelling through," says Glyn. But when you take public transport, there's a whole process of waiting rooms, checking in and locating your seat, even picking up your packed lunch for the journey from a place nearby. "You're living the daily life of the people around you."
Our China budget Holidays
What do budget China holidays entail?
"We do pretty much the whole thing by public transport," says Glyn. "It's a major selling point for our travellers who are looking to travel responsibly. A lot of our competitors, particularly on a trip of this length and depth, will end up using flights and charter buses." The public transport he's referring to includes the overnight trains, high speed trains and river boats used in the majority of a budget China tour. It's what makes it so cheap, as well as keeping most activities optional so you can pick and choose how you spend your money. It's also the perfect way to meet Chinese people.

The locals can be wonderfully funny and fun to spend time with and to mix and mingle with, and I think that surprises people.

Budget tours aren't just for students and backpackers. "You might think that something like this would attract people in their 20s or something, but it's a real mix actually," says Glyn. Ages typically range from 30 to 80, with an average number of 12 in a tour (small group tours mean a maximum of 14). It's a way to travel that appeals to people who don't just want to be tourists, he explains. "When you're on a minibus, you're doing your own thing, and everything else is going on behind this pane of glass. Taking the train is a much better experience than just drifting by everywhere."
Our top China budget Holiday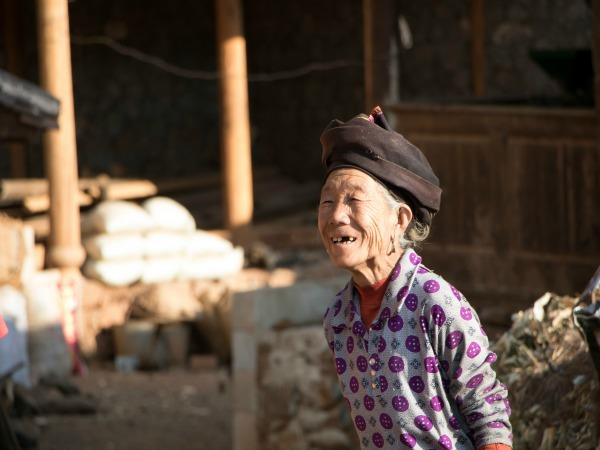 Discover the Great Wall, Terracotta Army and Shanghai.
From
£1315
8 days
ex flights
Tailor made:
Everything is tweak-able, giving you the freedom to build a unique and personal trip for your chosen date. Upgrade your accommodation for all - or just part - of your trip, slow down the pace with few extra nights here and there or add a few more active adventures along the way
If you'd like to chat about China budget or need help finding a holiday to suit you we're very happy to help.

Best time to go on a
budget tour of China

Avoid public holidays. There's a week called 'Golden Week', when all the Chinese go on holiday. Everything is just crazy then.

"People can get a wrong idea of what it's going to be like," says Glyn. "They see pictures of the Great Wall and it's completely empty, and they go there and it's like a football match, it's absolutely full of people." China's most popular tourist sights, while well worth the visit, can get very busy. It's not just international tourists – a growing middle class means a lot of Chinese tourists are now travelling domestically.
"One of the good things about China is you can go out of season," says Glyn. "I went to the Great Wall in January and it really was like in the pictures. There were about four other people there. I just waited for them to turn a corner on the wall and there I had my photo of an empty Great Wall."
January can be very cold in northern China, with temperatures dropping to an average -5°C in Beijing overnight, so if you're looking to go when it's a little warmer, spring and autumn are best. Just be sure to avoid Labour Day, in May, and Golden Week, in October.
More about China budget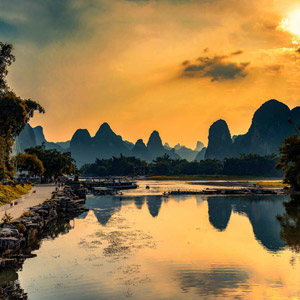 Budget China holiday itineraries can be quite busy – saving money by taking public transport means you can squeeze in more activities and entrance tickets to unmissable sites.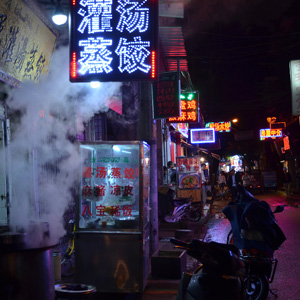 Budget China holidays are best done with a small group tour, making it easier to eat at small restaurants that typically cater to locals, not tourists.