Costa Rica wildlife holidays travel guide
---
2 MINUTE SUMMARY
You could fit Costa Rica into the UK almost five times – yet it hosts an astonishing four percent of the planet's diversity. Sloths, monkeys, iguanas, jaguars, caiman and ocelots are just a handful of the species that inhabit the country's rich lowland jungles and cloud forests – along with a whole rainbow of frogs and over 890 species of birds. Along the Caribbean and Pacific coastlines, bottlenose dolphins leap offshore, while endangered sea turtles haul themselves ashore to nest in their thousands – the only place in the world where this occurs in such great numbers.
Costa Rica is not only blessed with this astonishing diversity; it has also gone out of its way to conserve it. Around a quarter of the country's land is protected, with 27 national parks, plus wildlife refuges, forest and marine reserves. Little surprise, then, that tourism here is orientated towards exploring this luscious Eden, with exquisite jungle lodges, fascinating naturalist guides and options for exploring the ecosystems on foot, bike or boat.
Find out how in our Costa Rica wildlife guide.
Costa Rica wildlife is...
protected
, and it's up to responsible travellers to keep it that way.
Costa Rica wildlife isn't...
going to give you the 'big five', more like a
million tiny pieces
which make up the big picture.
What we rate & what we don't
---
OUR BEST & WORST OF COSTA RICA WILDLIFE HOLIDAYS
Underrated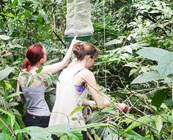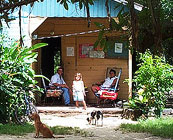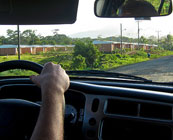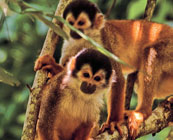 Conservation projects
Costa Rica offers some amazing opportunities to observe indigenous and migrating animals in their natural rainforest and marine environments. Joining anti-poaching patrols, assisting with research projects, rolling up your sleeves on reforestation and community action initiatives, are just some of the ways that you can help to continue the great work undertaken by eco-warriors and conservationists.
Homestays
There can be few experiences in Costa Rica more authentic than staying with a local family. Swapping languages, getting shown around the village and learning about traditional farming and cooking techniques let you learn what life is like when your neighbours are monkeys and sloths, all just a short hop from the beach or national parks such as Corcovado and Marino Ballena.
Self-drive holidays
Combining a self-drive holiday in Costa Rica with wildlife watching is much simpler than you might think with a solid series of roads linking many of the country's national parks. Single tracks and a few lumpy, bumpy plantation trails add to the adventure with loads of chances to stop safely and explore on foot or swap your car for a boat as you journey deeper into mangrove swamps and inland waterways.
Osa Peninsula
Jutting out of the southwest coast like an elephant's trunk is the oh-so exotic Osa Peninsula that features over 400 species of bird as well as an abundance of animals including howler, spider and white-faced capuchin monkeys. The peninsula's wild stretch of Pacific shoreline is the perfect place to keep a keen eye out for dolphins, manatees and sea turtles with boat trips into the Golfo Dulce offering more than a few more.
Rated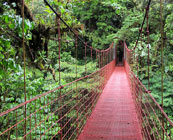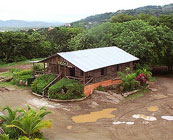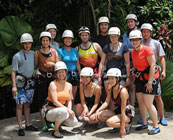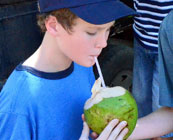 Montverde Cloud Forest
It's almost impossible to visit Costa Rica on a wildlife watching holiday without spending time in the exquisite Monteverde Cloud Forest Reserve. Although you won't be the first travellers to discover vibrant flashes of orchid and spongy, mossy carpets appearing from forests shrouded in mist, visitor numbers are restricted so definitely don't be put off if you're worried about crowds.
Ecolodges
If anyone knows how to do eco-accommodation, it's Costa Rica. Striking the perfect balance between rustic and comfort, you'll get to stay in a cloud forest, rainforest or on the coast; perfect for those who want their wilderness experience to include renewable energy sources and locally-sourced sustenance as well as WiFi to keep those back home as green as the surroundings.
Small group tours
Undertaking nature trails in the company of knowledgeable wildlife experts and experienced local guides is an exceptional means of not only getting closer to the flora and fauna of Costa Rica but also understanding one habitat or distant call from the next. Small group tours let you explore with a guide as well as giving you the chance to share an experience with just a handful of like-minded individuals.
Family wildlife holidays
It's fantastically easy to travel to Costa Rica as a family, with great infrastructure and family-friendly lodges, plus bilingual guides who turn the forest into a giant, thrilling classroom. The more developed Monteverde and Tortuguero national parks are fab for those with younger children – or less keen on wilderness. Plus, it's an easy self-drive destination – great for toilet stops, and packing plenty of toys.
Overrated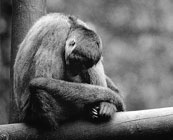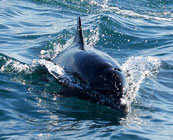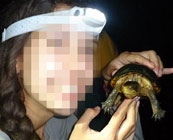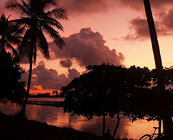 San José Zoo
Costa Rica's protected forests are like a gigantic, outdoor animal sanctuary so why anyone would need to visit a zoo here is mind-boggling. Although the creatures have been brought here because of injuries or abandonment, cages are woefully inadequate and if these zoos want to behave like an authentic animal rescue centres, they should embark on serious rehab and release programmes.
Chasing dolphins
Although seeing wild dolphins is on many a 'bucket list', encounters run by ill-thinking operators may well cause more harm than good. Chasing dolphins or getting too close can result in them becoming disorientated or injured so if you really love dolphins, do your research on the company, find out what their policies are, their experience with cetaceans and what they do to avoid distressing the animals.
Turtle selfies
Volunteering to be part of a research and patrol team, ably assisting experts whose job it is to conserve and protect nesting sea turtles, can be a humbling and deeply moving experience. Listening at briefings and not being tempted to touch turtles, feed them or use blinding and potentially damaging flash photography, is essential for not putting the lives of these endangered species at further risk.
Day tripping
Spending a couple of nights in each location is a good rule of thumb anywhere – but particularly important on a wildlife holiday in Costa Rica. The forests come alive at dusk and dawn, so day trippers miss out on the morning birdsong and the impossibly raucous sunsets. Turtles, too, nest at night time – so adjust your body clock to become more in tune with nature.
Hello.
If you'd like to chat about Costa Rica wildlife or need help finding a holiday to suit you we're very happy to help.
Rosy & team
01273 823 700
A BRIEF HISTORY OF WILDLIFE HOLIDAYS IN COSTA RICA
---
As the rather glib term 'ecotourism' virtually originated in Costa Rica it seems only right to reference the history of wildlife tourism in the region and how it has thrived in the face of threats such as deforestation, hunting and the illegal export of animals for pets. Interestingly, we have a Scandinavian couple to thank for the advent of ecotourism in Costa Rica. Nils 'Olle' Olof and Karen Wessberg left Sweden in 1954 and headed to Central America to pursue a lifelong ambition of fighting for the conservation of the environment. Their first home would be a simple palm leaf house in a rainforest clearing on the outskirts of the small fishing village of Montezuma on the Nicoya Peninsula.
Read more ▼