Costa Rica's excellence in environmental conservation has often come at a cost to the preservation of its local cultures. They may hardly be Amazonian hunter-gatherers – but 60,000 indigenous Costa Ricans still live in largely traditional communities in isolated, rural areas. They depend on the forests and rivers in their daily lives – gathering fruit, fishing, and using forest materials for traditional medicines and in the construction of their homes.
Somewhat shockingly in the context of Costa Rica's inclusive, democratic society,
indigenous people were only given the right to vote in 1994
, meaning they had virtually no say in the control of their land – which was handed over to ranchers and farmers. Support for indigenous communities is increasing and they have reserves set aside for them – although close to 40 percent of this land has been acquired by non-indigenous landowners.
Modern challenges include mining, petroleum exploration and a proposed hydroelectric dam
, which would flood vast regions of their territory.
With the loss of land, the encroachment of the Western world and few opportunities in their native regions, families and communities have become fragmented as people leave to seek employment elsewhere. Those that do stay may end up working in low-paid manual jobs which are particularly risky;
the early deaths of young men have been blamed on the high use of pesticides and fertilisers used on the banana plantations where they worked.
Read more about indigenous rights in Costa Rica on the
Minority Rights website
.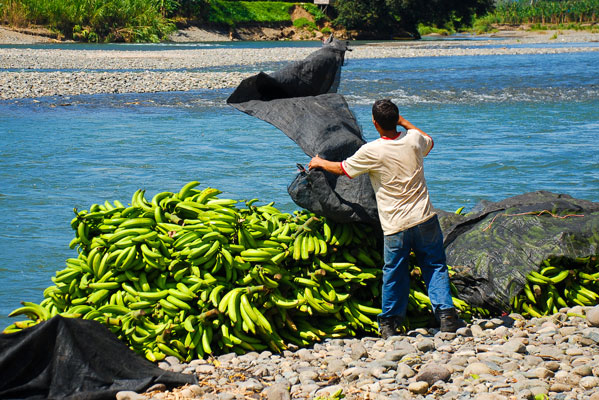 What you can do
Ask around about community tourism in Costa Rica, and you could end up believing it doesn't exist.
But it's a growing movement, and one which has often been initiated by the communities themselves, as another great example of Costa Rica leading the way in sustainable tourism at grassroots level.
At Responsible Travel, we think that learning about the communities that have inhabited these forests and mountains for centuries is just as fascinating as discovering the animals that live alongside them.
If you're still not convinced – have we mentioned that chocolate grows on trees around here…? And there is only one real way to find out how to prepare it…