Things to do in Costa Rica
Get wet
Bring your cossie to Costa Rica – you're going to get wet. From rafting to kayaking, surfing to snorkelling, there's a water-based activity to suit everyone. The north Pacific coast is the main hub for marine activities, with diving, PADI instruction and some great surf. The warm waters of the southern Caribbean are also known for their surf breaks – as well as their pods of bottlenose dolphins, which you can take boat tours to see around laid-back Puerto Viejo. Inland, the forest-lined rivers offer excellent rafting for all levels, from calm safari floats up to grade IV rapids. Children as young as five can join some of the tours, while others will thrill even the most experienced rafters with the combination of whitewater and wild jungle. Even better: safety records are excellent, and guides are experienced and bilingual. Kayaking on the rivers is also available, as well as through mangrove swamps in search of unique wildlife. This silent method of transport is one of the best ways to spot shy creatures up close.
Get a monkey's-eye view

Costa Rica is synonymous with zip lining, and you can whizz through the jungle canopy in various sites around the country

Monteverde is one of the best spots to get an eye-to-eye meeting with the wildlife of the cloud forest, with a 20-minute Sky Tram taking you up to its zip wires, stretching up to 770m long, 30m off the forest floor. If that doesn't sound like enough of a challenge, fly along the 200m-high zip line at Arenal. Guided walks across suspended bridges allow you to discover the forest at a slower pace - these tours perfectly combine adrenaline rushes with education.
Meet the Ticos

Ironically, in a place where wildlife encounters are so abundant, opportunities to meet its people are rather more elusive.

The people who have taken such great steps to conserve Costa Rica's ecosystems, habitats and wildlife are well worth meeting, and cultural tours are rather more diverse and eye-opening than you may expect. From the cowboys and dairy farmers of the northwest to the Afro-Costa Ricans of the southeast and the indigenous villagers of the deep south, this is a chance to discover an entirely new way of life, and support fast-disappearing traditions in a rapidly modernising country.
Our top Costa Rica Holiday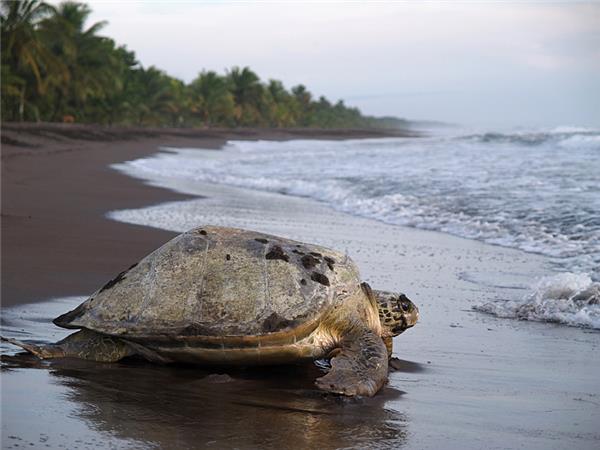 An amazing variety of Costa Rican wildlife
From
£4399

to

£5499
16 days
inc UK flights
Small group travel:
2023: 7 Oct, 14 Oct, 28 Oct, 2 Nov, 4 Nov, 9 Nov, 23 Nov, 16 Dec
2024: 2 Jan, 4 Jan, 9 Jan, 25 Jan, 27 Jan, 30 Jan, 3 Feb, 8 Feb, 10 Feb, 20 Feb, 22 Feb, 24 Feb, 2 Mar, 7 Mar, 9 Mar, 16 Mar, 19 Mar, 23 Mar, 27 Mar, 30 Mar, 6 Apr, 13 Apr, 20 Apr, 27 Apr, 4 May, 6 Jul, 13 Jul, 20 Jul, 27 Jul, 3 Aug, 10 Aug, 17 Aug, 24 Aug, 21 Sep, 12 Oct, 19 Oct, 26 Oct, 31 Oct, 2 Nov, 5 Nov, 7 Nov, 9 Nov, 12 Nov, 14 Nov, 16 Nov, 19 Nov ...
If you'd like to chat about Costa Rica or need help finding a holiday to suit you we're very happy to help.

Experience the sights & sounds of the forest
With mist-shrouded cloud forest, dense lowland jungle and sweltering mangrove swamps, Costa Rica is one of the most biodiverse places on the planet. Being such a tiny country, its wildlife has few places to hide – so encounters are virtually guaranteed.
Natasha Preston, from our adventure holiday specialists Exodus, shares her favourite things to do in Costa Rica: "The sheer diversity is just staggering; over 100 species of hummingbird, various toucans, at one point we must have seen over 30 scarlet macaws displaying mating behaviour in a tree overhead, it was amazing. The first morning in Tortuguero, we got an alarm call from the howler monkeys at about 5am; that's quite an eerie sound! They're the world's loudest land animal and their calls can carry for over 4km; it's quite an experience! Then the birds wake up and it's just amazing – even when you're not seeing things - just to listen to the sound of the jungle. It's staggering. In one two-hour boat ride in Tortuguero we saw howler monkeys, spider monkeys, sloths, toucans, caimans and all kinds of rare birds we hadn't even heard of."