LGBT Costa Rica holiday advice
In the field of responsible tourism, Costa Rica has long been viewed as something of a pioneer. It was one of the first countries to fully embrace the concept of ecotourism, and brave actions such as living almost entirely off renewable energy, and abolishing its military (whose funds were then diverted into renewable energy, amongst other initiatives) have cemented its place as a forward thinking, conscientious nation.

Broadly speaking, this pioneering attitude is now leading the way for LGBT rights in Latin America. There is still a long way to go before equality is achieved, but Costa Rica is one of the most welcoming places in the region for LGBT travellers, despite the prevalence of traditional, religious attitudes and often macho culture. We hope that Costa Rica continues to push forward with equal rights, as it has done with ecotourism, and that other Latin countries decide to follow its leadership once again, this time in recognition of the LGBT community.

As with many places in the world, Central America did not discriminate against homosexuals until the Europeans arrived. Under Spanish colonial rule – with its conservative, Roman Catholic morality – homosexuality was declared a sin, and outlawed. Same sex sexual relationships were decriminalised in Costa Rica as early as the 1880s, although they were still seen as sinful.

In 1971, the country established the universal age of consent at 18, regardless of sexual orientation, although the constant battle between Catholic beliefs and progressive views meant that "scandalous sodomy" was still illegal. However, same sex sexual relationships between consenting adults, in private, was not criminalised. The controversial mention of "scandalous sodomy" was removed in 2002.
A law was passed in 2013 recognising a form of "domestic partnership", making Costa Rica the first country in Central America to recognise any form of same sex relationship. It then went one step better: gay marriage and official civil partnerships will be legally acknowledged in 2020.
There is still a way to go when it comes to adoption rights, too. Currently, single LGBT people may legally adopt children, but not same sex couples. Transgender people also have a harder time here. Costa Rica allows names to be changed on official documents to suit the chosen gender, but gender changes themselves are not recognised.
Attitudes towards the LGBT community
In most respects, Costa Rica is an open minded and tolerant society. Catholicism does still hold sway here, and as with many societies, the more religious and conservative sectors of society will object to homosexuality – although travellers are unlikely to face harassment as a result of this.
Do, of course, be respectful if visiting places of worship, dressing appropriately and avoiding public displays of affection – although this is advised for couples of any orientation. The stereotypical Latino "macho" culture also exists in Costa Rica, though this is slightly more watered down than elsewhere in the region. In general, although there are still people for whom LGBT issues are taboo, this is more likely to be expressed privately. Cosmopolitan areas such as the capital, San José, and the expat and gay hotspots such as Manuel Antonio, are particularly liberal.
There are signs, too, that Costa Rica wants to be seen as welcoming to the LGBT community. In 2014, on the International Day Against Homophobia, Transphobia and Biphobia, the rainbow flag was flown side by side with the Costa Rican flag over the Casa Presidencial. This was the first time this had happened, making it a truly symbolic act which offered hope and solidarity to LGBT people across the country. And at the Pride Parade in 2019 – the first parade since a bill was passed to legalise gay marriage and civil partnerships – Carlos Alvarado became the first Costa Rican president to march with the LGBTQ+ community.
Our Costa Rica LGBTQ Holidays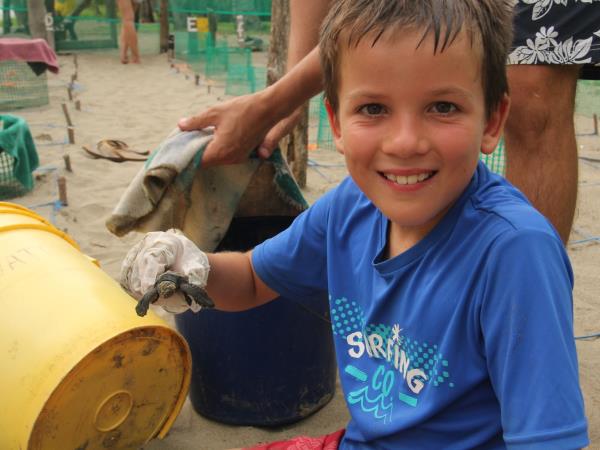 Family turtle conservation volunteering in Costa Rica
From
£1289
7 days
ex flights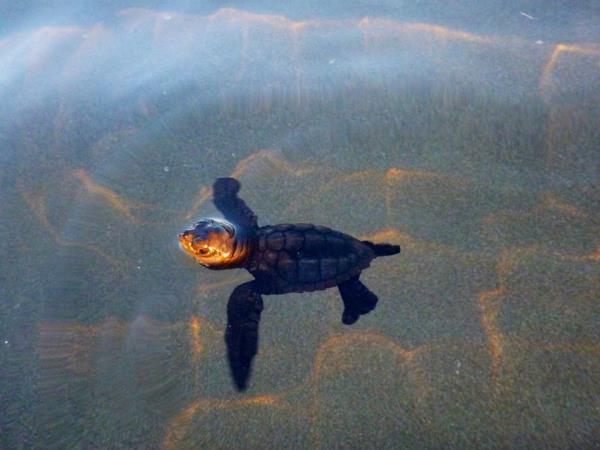 Protect nesting turtles on Costa Rica's beautiful beaches
From
£1285
9 days
ex flights
If you'd like to chat about Costa Rica or need help finding a holiday to suit you we're very happy to help.

LGBT travel in Costa Rica
LGBT tourism is increasing rapidly in Costa Rica. As well as being fairly liberal minded, the country is a popular retirement or relocation destination for many foreign citizens from North America and Europe – and there is a growing gay community amongst them. Many expats have opened guesthouses in popular tourist areas, and the gay owned properties are a draw for LGBT travellers.

Costa Rica also has gay resort areas, the best known being the beach region of Manuel Antonio National Park. This is a hugely popular destination for all travellers, especially during US holiday periods such as spring break. The short travel time from much of the US, the proliferation of LGBT friendly or owned guesthouses and adult only resorts, along with the abundant wildlife right on its doorstep, mean that Manuel Antonio is beginning to rival classic Latin American gay destinations such as Mexico's Puerto Vallarta. It also draws holidaying gay Ticos (Costa Ricans) from across the country.

Anyone engaging in sexual encounters with local people, though, should be aware that payment may be expected. Costa Rica appears to be a very developed country, and is certainly very affluent in comparison to its Central American neighbours. However, salaries remain low in comparison to the West, and some Ticos may take advantage of interactions with tourists. In fact, in the past, one of the reasons the Catholic Church gave for objecting to the promotion of LGBT tourism was that it was just another name for sex tourism. Whether this is true or not, this attitude does still prevail amongst some communities.

More cynical observers might also suggest that this tourism savvy nation will also be aware of the financial value of attracting LGBT travellers; although if this results in anti discrimination laws and more properties happy to welcome same sex couples and trans guests, then overall that is no bad thing.

For the most part, LGBT travel here will be no different to any other kind. Costa Rica's outstanding nature experiences, thriving wildlife, expert naturalist guides and range of adventure activities – from hiking up a volcano to white water rafting – are the real appeal.

There are gay owned guesthouses, yes, but there will be little need for LGBT travellers to seek these out, especially if travelling with a responsible holiday company who can ensure they do not work with prejudiced accommodation owners. Costa Rica is rightfully famed for its wonderful ecolodges, and these should be open to all. What's more, Costa Rica is an excellent destination for children, and families with same sex parents and guardians will find this an ideal place to introduce their kids to nature.

Being able to make the most of these experiences without worrying about discrimination, and being able to freely be with a partner in public, mean that Costa Rica is only going to grow in popularity as a destination for LGBT travellers.
LGBT festivals, events & resources
Costa Rica's Gay Pride march, known as the Diversity March, takes place in late June in San José. There are a number of publications in Costa Rica aimed at the LGBT community. One of the best known is the bilingual magazine Playita, available in Manuel Antonio. Playita (meaning 'little beach') is the name of the gay beach there.
Gente 10
(in Spanish only) and Gayness can be found in San José.