Wildlife watching tips
Natasha Preston, from our small group adventure specialists Exodus, shares her Costa Rica travel advice: "Wildlife fans and bird lovers should take a decent camera and plenty of memory cards. Keen photographers are going to want to take a telephoto lens, especially if they're looking to get any bird photographs. It's not like an African safari where you are 10m away from a herd of elephants; things can be a bit more distant in the forest."
Packing advice
David Orrock, from our Latin American holiday specialists Pura Aventura, shares his Costa Rica travel advice: "Most of the local flights have a 12-18kg luggage limit. It's totally arbitrary whether they actually enforce it or not on a given day – and sometimes they'll weigh the passengers. But if you are talking local flights, you may need to look at leaving luggage somewhere."
Beach & National Park tips
Tenille Moore, from our Latin America adventure experts Geodyssey, shares her top Costa Rica travel advice: "I think the Caribbean coast is underrated. It's low key, laid back, there's none of the development that you have on the north Pacific coast – it's all fairly rustic, bungalow-type accommodation with rainforest-backed beaches. There's the Afro-Caribbean atmosphere, some pockets of good snorkelling and you can do boat tours to see dolphins and hire bikes to cycle along the coastal road. Further up the coast, near Nicaragua, there's Tortuguero National Park, which although busy in high season is a must on most people's wish lists because you can't beat it for abundant wildlife."
Top flora tips
David Orrock, from our tailor made holiday specialists Pura Aventura, shares his Costa Rica travel advice: "A place I thought was really nice was the Elsie Kinzler Botanical Gardens north of San José. If you're on a driving trip, it's a great stop off on the way to Arenal or Monteverde. They have plants and flowers from all over the country, and it's a great place to spend an hour or so wandering round."
Accommodation tips
Natasha Preston, from our small group adventure experts Exodus, shares her Costa Rica travel advice: "All the lodges are lovely and comfortable, even the more rustic ecolodges are absolutely fine. There's a safe in your room and a comfortable bed and showers – it's all en suite, so there's no real roughing it in terms of accommodation. It's all very well equipped. I was amazed that we were staying in places that had no mobile phone signal but had wifi – I could Skype home and show my family where I was staying! Even in the middle of the jungle, you have Internet. It's quite surreal, really!"
Health & safety in Costa Rica
HEALTH
Some basic vaccines may be required for Costa Rica, depending on the regions you are visiting. Visit your GP or travel clinic 6-8 weeks before departure to ensure you are up to date.
The risk of malaria is low, even in coastal regions like the southern Caribbean. It's unlikely that you will need to take medication, but check with your GP or travel clinic. Long sleeves and insect repellent are still recommended as an extra precaution.
Dengue is on the increase in Costa Rica. There is no vaccination for this painful, mosquito-borne disease so be sure to cover up and use insect repellent.
Tap water is safe to drink in most of the country. Check with your guide or accommodation if you are unsure, particularly in the most rural regions. Boiling for one minute should purify the water if not.
If climbing any of Costa Rica's peaks, be sure to acclimatise as much as possible and be aware of the symptoms of altitude sickness over 2,500m. Keep well hydrated and descend if you begin to feel unwell.
Medical treatment is of a very high standard, but be aware that only initial emergency treatment comes free.
Ensure you have comprehensive travel insurance which includes any adventure activities which you are planning to participate in, as well as emergency repatriation.
Visit theNaTHNaC website for up to date health information.
SAFETY
Costa Rica is one of Latin America's safest destinations, but do be careful with belongings on beaches, and avoid leaving anything on show in vehicles.
Exercise the usual precautions in San José: don't walk alone at night, leave valuables in your hotel safe and use licensed cabs only. These are red, with plastic boxes on the roof displaying the taxi company's name and telephone number.
One of the biggest safety issues is riptides, which cause dozens of deaths each year. Few beaches have life guards, but a little knowledge is lifesaving when it comes to these currents. Firstly, you should never go into the water in areas where there are known to be riptides – and never with kids. If you do find yourself being carried rapidly away from the shore, don't swim against the current; you won't beat it. Instead, swim parallel to the shore until you are out of the rip, or float until the current subsides – then you can swim back onto the beach. Drowning occurs when swimmers exhaust themselves by struggling against the current.
Safety records are generally excellent for adventure activities such as rafting and zip-lining. For anything water based, do ask about safety procedures and check if child-sized life jackets are available; they should be securely fastened to avoid little ones slipping out.
There are several active volcanoes in Costa Rica, including Arenal (which is currently resting) and Poás, which erupted in April 2017. If there is a risk of eruption the parks around them will be closed, so do keep an eye on local news and websites.
Hurricane season falls from May to November in the Caribbean. Although Costa Rica is too far south to get hit by the worst of the weather, rain is heavy – particularly along the southern Caribbean coast –during this time, so keep up to date with weather and new reports to avoid travelling through floods or landslides.
911 can be used to call the emergency police, ambulance or fire service.
Roads tend to be in good condition, but watch out for potholes and be aware that even on two-way roads, bridges may only be one-way.
Check the FCO website for safety information and entry requirements.
Our top Costa Rica Holiday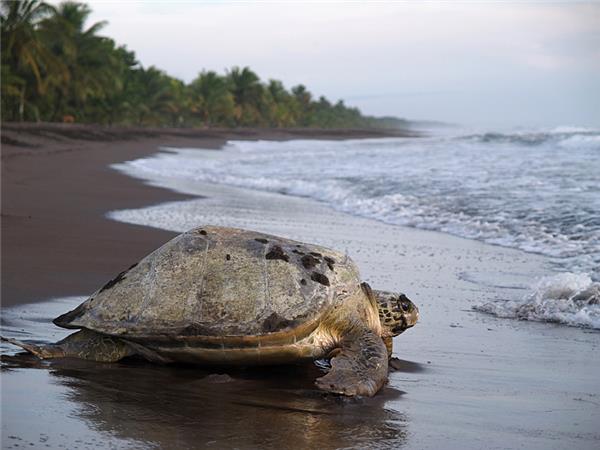 An amazing variety of Costa Rican wildlife
From
£4249

to

£5499
16 days
inc UK flights
Small group travel:
2023: 8 Jul, 22 Jul, 29 Jul, 5 Aug, 12 Aug, 19 Aug, 26 Aug, 2 Sep, 16 Sep, 30 Sep, 7 Oct, 14 Oct, 28 Oct, 2 Nov, 7 Nov, 11 Nov, 16 Nov, 16 Dec
2024: 2 Jan, 4 Jan, 11 Jan, 1 Feb, 6 Feb, 27 Feb, 5 Mar, 12 Mar, 14 Mar, 16 Mar, 19 Mar, 21 Mar, 23 Mar, 27 Mar, 30 Mar, 6 Apr, 13 Apr, 20 Apr, 27 Apr, 4 May, 18 May, 6 Jul, 13 Jul, 20 Jul, 27 Jul, 3 Aug, 10 Aug, 17 Aug, 24 Aug, 7 Sep, 21 Sep, 28 Sep, 12 Oct, 19 Oct, 31 Oct, 2 Nov ...
If you'd like to chat about Costa Rica or need help finding a holiday to suit you we're very happy to help.

Costa Rica tips from our travellers
At Responsible Travel, we think the best people to advise our travellers are often... other travellers. They always return from our tours with packing tips, weather reports, ideas about what to do - and opinions about what not to.

We have selected some of the most useful Costa Rica travel tips that our guests have provided over the years to help you make the very most of your holiday - and the space inside your suitcase.

There is not much to do in San Jose, however the National Museum with a secret garden of butterflies is very well done and a trip to the National Theatre is very worthwhile.

"Research what you want to do as there is so much to do and see in Costa Rica that one trip will not be enough!" – Julia Hames

"Avoid Manuel Antonio, or be at least prepared for tourist-overloaded beach resorts in that area. We had a great holiday, and our trip was fantastically organised, but the country was more developed and touristic than we had expected, so we were slightly disappointed." – Kim Jans

"I loved snorkelling around Cano Island off the Pacific coast. Especially when a sea turtle joined us. We had 3 nights in most places; this was a good idea. We did not feel too rushed, and had time to relax." – Claire Elias

"Costa Rica is wet, even in the dry season. Pack accordingly; we did but witnessed others who hadn't. When you can, eat where the locals eat." – Lynne Clayton

Coming face to face with nesting turtles in the very early hours, on a pristine deserted Pacific beach, was one of the most amazing experiences of our lives.

"Definitely do the optional kayaking at Tortugero – you get a much more intimate wildlife experience than from the boat ride, though that was good too. Don't worry about any of the activities – my family are not all fit and sporty but we all did all of them and thoroughly enjoyed them." – Hilary Mackintosh

"Be prepared for it being hot. When we travelled it wasn't the 'summer' season yet it was incredibly hot and humid in the rainforests." – Lindsay (Mr.) Challoner

"Make sure you do at least one forest night walk – it's a different world. Take a good pair of binoculars . As one guide said: 'We promised you wildlife, we didn't promise it would be very close!'" – Simon Andrewes

"It would be impossible to experience it all in one trip. You need to decide exactly what you want to get out of the holiday and then be ruthless about the itinerary." – David Oakley

"Travel as light as you can; but be sure to pack wet weather gear and light, fast-drying clothes. Get up early to enjoy sunrises and perfect temperatures." – Ian Gavin