Family volunteering map & highlights
---
WHERE TO GO ON A FAMILY VOLUNTEERING PROJECT
From Thailand to Finland, Peru to South Africa, you can take your family to a wide array of places to volunteer on vital conservation or community led projects, while also taking an opportunity to visit natural and cultural landscapes that will stay with you forever. And often call you back again and again. Most volunteer placements do tend to be in developing countries with some long haul travel, but they have been created with school holidays in mind so that you, and the local project, can still gain as much as possible out of your contribution.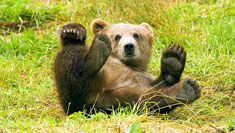 Bears in Romania
Suited to families with children aged 14+, stay in a Transylvanian mountain town and work in a sanctuary that has rescued over 80 bears from abuse or injury, many having been forced to perform for tourists or, sadly, been hunted. It's fascinating work, contributing to rehabilitation, feeding and cleaning and giving tours around the sanctuary. One could almost describe this, in fact, as a holiday for care bears.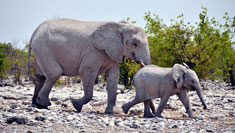 Desert elephants in Namibia
Tracking and monitoring elephants in the golden wilderness of the Namib Desert, as well as spending time with desert communities, helping in their schools and camping in the desert, this really is Namibian nirvana. Far from luxury, you will be roughing it out there on the sands, but doing the real thing – seeing wildlife and leading a wild life.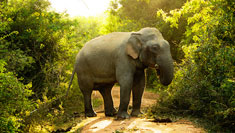 Elephants in Sri Lanka
On the outskirts of Wasgamuwa NP, this amazing project protects wild elephants, whose numbers have dwindled from 20,000 to 5,000. Working with conservationists and scientists, families track elephants' grazing trails, monitor them from a treehouse, photograph them, conduct surveys and live as part of the local community. With lots of jungle and wetland trekking, this is recommended for 10+.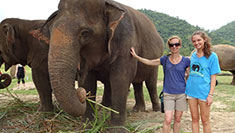 Elephants in Thailand
Thailand's long history of working elephants means that there are now many sanctuaries for the injured and orphaned. Volunteers help with feeding time, bath time and tidy up time, and can work with a mahout or trainer, learning how to elephant whisper and bond with one animal in particular. An extraordinary experience for volunteers of any age, working not only with elephants but also tribal communities.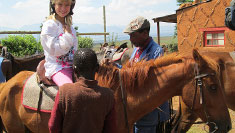 Horses in South Africa
You don't need to be an expert rider to help in this coastal rehabilitation centre for horses that have been misused an abused. Just loving horses, feeding, grooming them are the main prerequisites. Although rehabilitating them does also mean riding them, so if you can trot and canter a bit, you will be able to enjoy the beach rides too. Minimum age 12 for this one.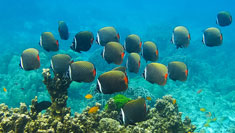 Marine conservation in Thailand
Located on the island of Koh Tao, young people over the age of 12 can take part in ongoing conservation work on coral reefs, with sea turtles, coral spawning and so much more. If you are a diving family this is submarine heaven – a volunteering holiday that feels like you just jumped off your sofa straight into Attenborough's Blue Planet.
Monkeys in South Africa
Working at the largest primate rehabilitation centre in South Africa, this really is one of the most hands on wildlife volunteering projects that your family could wish for. Preparing food, bottle feeding baby monkeys, but also some grafting too such as cleaning the enclosures. The most exciting bit, and educational for children, is that the ultimate aim is to prepare these monkeys for release into the wild.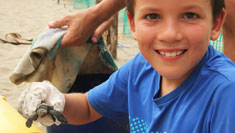 Sea turtles in Costa Rica
As well as being one of the most family friendly and adventure filled places to holiday, Costa Rica has a superb conservation record. Put the two together, as well as a turtle nesting season from July-Dec, and you have three school holidays to get out there and help. Work involves monitoring sea turtles that nest here, protecting hatchlings, tagging and collecting data. Day and night, living beside the beach. Bliss.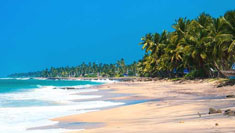 Sea turtles in Sri Lanka
Working with a well established turtle conservation organisation, volunteers have a chance to work in a hatchery. Eggs are gathered from a local beach in order to protect them from poachers, and then maintained until ready for hatching. Hatchlings are then released back to sea as would be the natural norm. Sea turtle populations are still under threat here, so community outreach work is also a part of the project.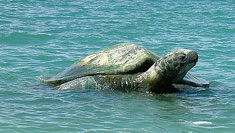 Sea turtles in Thailand
Based on the tiny island of Ko Phra Thong off the Phuket coast, you and your family will stay with a local family or in locally owned beach huts on a five mile sandy stretch that is not only a blissful place to stay with your brood, but also as a nesting place for turtles. Working with a long established turtle conservation organisation to monitor, track, tag and all round worship these unique creatures.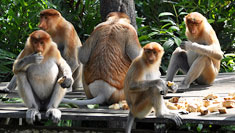 Wildlife conservation in Borneo
Total immersion not only in rainforest life but also in community life, spending time with the Orang Sungai tribe and playing vital role in conservation. Working in a 'Corridor of Life' zone, important habitat for orangutans, pygmy elephants, monkeys and sun bears, work includes wildlife monitoring from Kinabatangan River plus planting trees on its banks.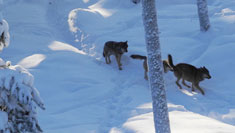 Wildlife conservation in Finland
The Wild Taiga region of NE Finland is another world, with bears, lynx, wolverine and wolves which need tracking and protecting. Work involves building bird boxes not only for feathered friends but also flying squirrels, monitoring beaver dams, tracking bears and building wildlife-watching hides, with a night in a hide too. Great for dog lovers, as transport tends to be by husky.



Hello.
If you'd like to chat about family volunteering or need help finding a holiday to suit you we're very happy to help.
Rosy & team.
01273 823 700
WHERE TO GO ON A FAMILY VOLUNTEERING HOLIDAY
---
WHAT DO OUR EXPERTS RECOMMEND?
Anne Smellie, from our family volunteering holidays supplier, Oyster Worldwide:
"Don't just go somewhere because it's easy, somewhere like South Africa because English is spoken. The purpose of a volunteering holiday is culture and conservation, not ease.
If you travel with a good company it will be easy anyway. Think about what you're passionate about, but above and beyond that. Book your trip with an organisation that you trust, that has a good reputation and that – very importantly – has been out on the trips that they champion. My personal favourites
are monkey rehabilitation projects in
South Africa, the turtle conservation
project in Costa Rica and the family
wildlife conservation
holiday in Borneo."