Festivals (tshechus) are central to the life of Bhutan. Each of Bhutan's 20 dzongkhags (districts) holds its own annual festival, to commemorate the introduction of Buddhism to the country in the 8th century by Padmasambhava, also known as Guru Rinpoche. Festivals take place throughout the year around the country, and are always held on the tenth day of the month, according to the Bhutanese calendar.
Tshechus are important social and spiritual events, lasting anything up to five days, and provide the chance for remote communities to dress up and come together at the local monastery or dzong (fortified Buddhist learning centre), to dance and share in the teachings of Padmasambhava. There are market stalls to shop at and families often bring picnics packed in traditional bamboo baskets.
Monks are integral to tshechus and will spend many weeks in advance preparing with prayer and meditation. They also spend hours practising cham dance routines. As well as a wonderful spectacle, the dancing is designed to protect the monastery and the Kingdom from bad luck and to bring blessings to the spectators, instruct them in the Buddha's teachings and provide a path to enlightenment.
Apart from their religious value, festivals are a wonderful spectacle, with a colourful, carnival-like atmosphere and huge crowds. As a visitor, you may not understand every aspect of the event, but the energy and sheer spectacle is brilliantly entertaining.
The biggest festivals take place in the western city of Paro during the spring, and in the capital, Thimphu, during the autumn. The reason for their popularity is probably due to their proximity to Bhutan's international airport as well as the time of year. Festivals in east and central Bhutan are also vibrant and worth seeing; ideal if you have a few more days to spare.
Whichever festival you're heading to in Bhutan it's always wise to do your research into traditional customs and etiquette. Your holiday company and Bhutanese guide will be more than happy to explain dress codes and what you're watching as well as encouraging you to join in. Doing a bit of research or attending with a knowledgeable local guide is definitely a good way to make the most of the experience.
Paro Festival
Held annually since the 17th century, this increasingly popular, five day festival takes place in March and features amazing costumes and masks, as well as the ceremonial unveiling of a gigantic silk scroll, known as a thongdroel. The scroll is thought to sow the seed of enlightenment within the heart of all who see it and is considered one of Bhutan's most important sacred blessings. At this time of year, the surrounding countryside is awash with flowering rhododendrons – perfect for a spring stroll to further enrich enlightenment.
Thimphu Festival
As one of Bhutan's largest festivals, Thimphu Festival brings the capital pretty much to a standstill for three days, starting on the 10th day of the eighth month of the Tibetan lunar calendar (typically late September or early October). Thousands of Bhutanese will travel from rural villages across the country to attend, with the 'Dance of the Black Hats' and the 'Dance of the Terrifying Deities' just a couple of the most revered traditional performances. Aside from the theatrical elements of the festival, audiences also take great delight in being entertained by atsaras, who dance and fool about like jesters in order to mystify evil spirits. Dramatic or comedy skits are also performed, to highlight local health and safety initiatives.
JAMBAY LHAKHANG DRUP FESTIVAL
Jambay Lhakhang Drup Festival
Jambay Lhakhang Drup is one of Bhutan's most spectacular festivals. It takes place in October or November in Bumthang district, home to some of the country's oldest temples, monasteries and landmarks. The Jambay monastery, where the festival is staged, is said to be one of 108 temples built by Tibetan King Songtsen Gampo in the 7th century on one single day. It is believed that this is the birthplace of Bhutanese Buddhism, and the main temple houses the cave where Guru Rinpoche meditated and left an imprint of his body.
Our top trip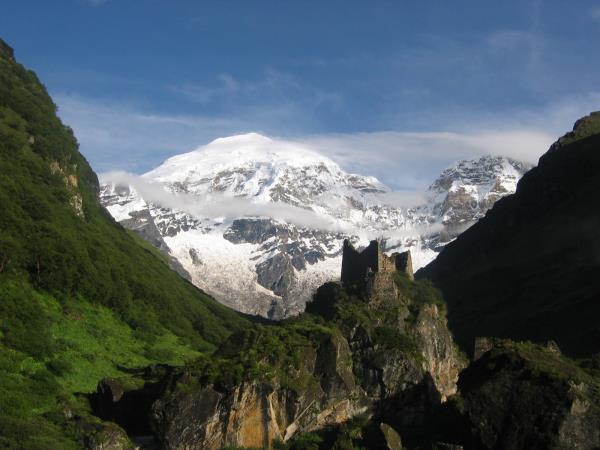 Festival Tour in Bhutan
From
£3955
13 days
ex flights
Small group travel:
2024: 18 Feb, 16 Apr, 12 Sep, 3 Nov
2025: 16 Feb, 15 Apr, 10 Sep, 3 Nov
If you'd like to chat about Festivals or need help finding a holiday to suit you we're very happy to help.

Thangbi Mani Festival
Also held in Bumthang district, Thangbi Mani is one of the most popular festivals in Bhutan because of its extraordinary fire dance. Called the mewang, this fire blessing involves local monks leaping over flames and through flaming arches to purify themselves. The festival takes place around the Thangbi Lhakhang (monastery) in late September or early October, and features masked dances and rituals, as well as some rather unique traditions involving throwing dough balls and offering buckwheat noodles to guests – make sure you have some ngultrum ready to offer in return.
BLACK NECK CRANE FESTIVAL
Black neck crane Festival
The beautiful Phobjikha Valley is famous for the rare black-necked cranes that return here in late October after an arduous migration over the Himalaya from the Tibetan plateau. To celebrate their return, the annual Black Neck Crane festival is held every November. It takes place in the courtyard of Gantey Gompa and centres on cultural dances and songs, sometimes performed by school children and often referencing the cranes, to celebrate their presence here and promote their conservation.
Druk Wangyel Festival
Established in 2011, this is one of Bhutan's newest festivals. It takes place each December in Dochula Pass, around 22km from Thimphu, and commemorates a victory by the Bhutanese Army over Indian insurgent forces in 2003. This festival is unique because the dances and rituals are performed by the Royal Bhutan Army rather than monks or lay people.