Top 10 festivals map & highlights
The most exciting, unusual festivals tend to take place in the most exotic and remote locations. Not surprisingly, getting to the festival site can involve a day or two of travel once in the host country. Travel is typically by road, sometimes on decent roads, sometimes across open steppe or dry desert, but the effort of getting there is rewarded with a religious, cultural or sporting spectacle the like of which you won't find closer to home. An organised tour will take care of travel logistics, any supplies or camping equipment needed, accommodation or entry passes – you just have to sit back and enjoy the show.
1.
Day of the Dead, Mexico
2.
Gerewol, Chad
3.
Harbin Ice & Snow Festival, China
4.
Nadaam & Eagle Festivals, Mongolia
5.
Rainforest World Music Festival, Sarawak
6.
Rio Carnival, Brazil
7.
Timkat Festival, Ethiopia
8.
Tshechus, Bhutan
9.
Voodoo festival, Benin
10.
World Nomad Games, Kyrgyzstan
1. Day of the Dead, Mexico
The sugar skulls and smoking skeletons of Mexico's
Day of the Dead
might have made their way into our Halloween celebrations, but they're but a shadow on the real Dia de los Muertos. This three-day festival honours dead ancestors with a heady mix of sombre, smoky wakes and festive feasts where the dead – and you – are welcomed to the family table.
2. Gerewol, Chad
A beauty pageant in which the men apply makeup and fine robes, before performing enigmatic dances to attract a new wife – or a well earned one night stand –
Gerewol in Chad
is the annual and ancient courtship festival staged by the Wodaabe people of the Sahel. It's remote, rarely seen and a revealing peek into the deep traditions of Saharan Africa.
Harbin Ice & Snow Festival, China
3. Harbin Ice & Snow Festival, China
Following the 'if life gives you lemons, make lemonade' logic,
this festival
makes the most of the freezing winter weather in northeastern China. Talented snow sculptors and ice carvers descend to create buildings, animals, lanterns and even a Ferris wheel from frozen chunks of the Songhua River. Wrap up warm and explore by day and night, when lights illuminate the ice from within.
Nadaam & Eagle Festivals, Mongolia
4. Nadaam & Eagle Festivals, Mongolia
Mongolia
celebrates the 'three games of men' – archery, horse racing and wrestling – that made Genghis Khan's nation so feared in its annual Nadaam. It's a few days of sport and socialising in July that's central to Mongolian life. In the far west, visit the eagle festivals that have been gaining popularity here, to witness the Kazakh people hunting the ancient way – with a trained golden eagle.
Rainforest World Music Festival, Sarawak
5. Rainforest World Music Festival, Sarawak
A celebration of music from all over the world, just outside the city of Kuching in Sarawak,
this festival
draws in musicians from as far afield as China, Congo and, er, Scotland. As well as big stage performances that will have you dancing all night, there are afternoon workshops with musicians, when you can learn about their unique sounds and talents. You don't get that at Glastonbury.
6. Rio Carnival, Brazil
Fancy seeing Rio de Janeiro at its most colourful? Then you've got to go at
carnival time
with a tour operator that can book you into the best events. You'll shake it with the samba dancers in the streets, squeeze into a neighbourhood
blocas
party, admire the floats parading down the Sambadrome, and salute the sunset with caipirinha. Sleep can wait.
Timkat Festival, Ethiopia
7. Timkat Festival, Ethiopia
The
Timkat Festival
is an Epiphany like no other. Celebrating the baptism of Jesus, the day kicks off with a pilgrimage down to blessed springs. That's where you'll find the Talbot – a replica of the Arc – which gets paraded back to church against an ecstatic soundtrack of song and dance. It's the churchgoers who make the festival, with their elaborate robes and jewel-bright umbrellas.
8. Tshechus, Bhutan
Bhutan does festivals (
tshechus
) like no other nation, with one taking place somewhere in the country every month, typically on the tenth day. Most happen in the grounds of monasteries or Buddhist learning centres and celebrate the introduction of Buddhism to the country in the 8th century. Monks dance, leap through burning arches and impart blessings, while families watch, picnic and become a little more enlightened.
9. Voodoo festival, Benin
Benin is the birthplace of voodoo, a West African religion which believes various spirits and divine essences govern the earth. At the annual
Voodoo Festival
in January, local churches travel to Ouidah on the coast to perform in fantastic costumes, dancing to incessant drum beats in a trance-like state. You'll see fetishes and the odd animal sacrifice, too – all part of this incredible event.
World Nomad Games, Kyrgyzstan
10. World Nomad Games, Kyrgyzstan
The
World Nomad Games
is a new event on the global festival scene; a bigger and beefier alternative to the Olympics, which takes place every two years. Nomads from across Central Asia and beyond gather for traditional sports – from every kind of regional wrestling to the infamous headless goat polo – plus the chance to feast, socialise, wear traditional dress and enjoy a pinch of proud patriotism.
Our top Festivals Holiday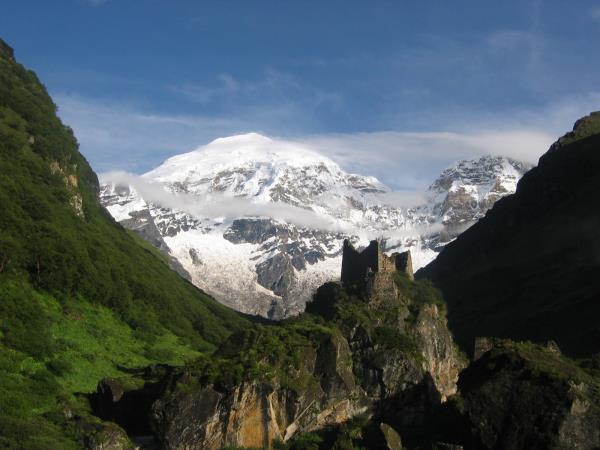 Festival Tour in Bhutan
From
£2995
13 days
ex flights
Small group travel:
2021: 19 Feb, 20 Apr, 13 Sep, 3 Nov
If you'd like to chat about Festivals or need help finding a holiday to suit you we're very happy to help.