Our cycling holidays in France
Cycling is a wonderfully relaxed, scenic and low carbon way to explore France, and our holidays reflect the variety of destinations available. Guided small group tours, and self-guided trips (with maps, detailed route notes and full support) see you pedalling the charming countryside of Nouvelle Aquitaine, Burgundy and Provence, staying in small, locally-run hotels. Families particularly love the flat and scenic journey cycling between historic chateaus in the Loire Valley, and of course you'll have myriad opportunities to fill your panniers with gastronomic delights, as you pass all manner of farms and producers that benefit immensely from small-scale tourism like this.
Our top Cycling holidays in France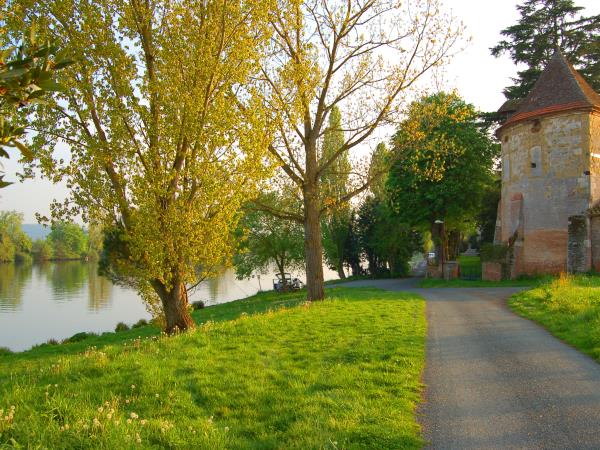 7 days
ex flights
A historical biking family holiday in France at river's side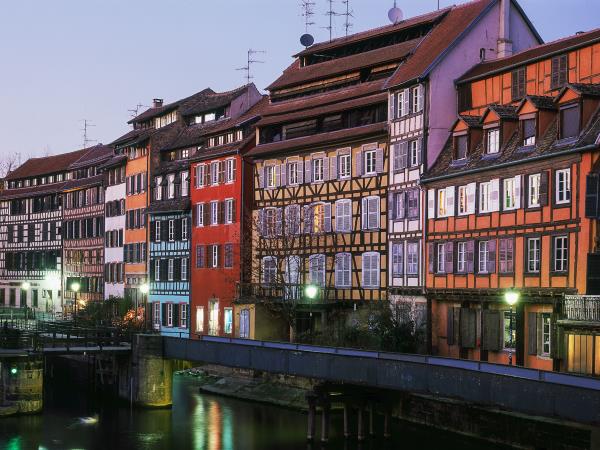 5 days
ex flights
Cycling holidays along the wine route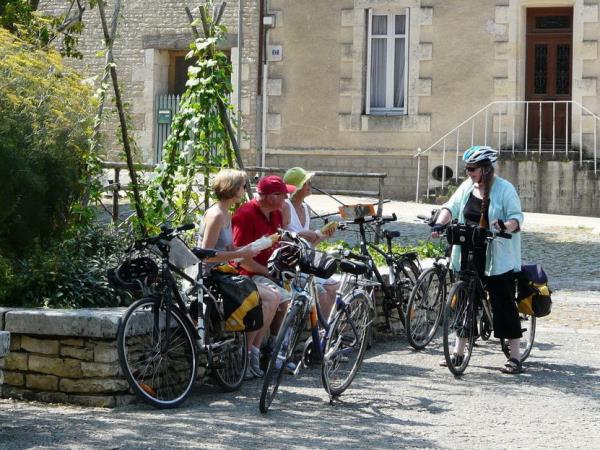 7 days
ex flights
Idyllic cycling in France with great food, wine and company
More about our Cycling holidays in France
Self guided or small group cycling in France?
When you take to two wheels, do you prefer to be footloose and fancy-free, or ride as part of a pack accompanied by a guide? Whichever appeals to you more, you can take your pick in France. Tailor made self guided trips allow you to shape your route, the intensity of the challenge, and the types of accommodation you'd prefer, as well as choose dates to suit you. You'll have all the route maps you need provided and 24-hour support just a phone call away. Small group trips, meanwhile, are sociable affairs that see you ride in numbers – perfect for those new to cycling holidays.
Burgundy cycling holidays in France
It will come as no surprise that Burgundy is one of the most desirable regions of France for cycling holidays. Quiet rural roads, canal towpaths and delightful greenway routes combine to provide some 1,000km of easy-going and scenic cycling terrain. Whether you're riding independently on a self guided trip or as part of a small group,
Burgundy cycling holidays
are inevitably as much about the wine and cuisine as they are about pedalling. Routes take you through vineyards, food markets and sleepy villages where you can pause to fill up your panniers for a picnic later on.
Raid Pyrenean cycling holidays in France
One of the great adventures for road cycling enthusiasts, the
Raid Pyrenean
follows a mountain chain along a classic point-to-point route, notching off cols including the Col du Tourmalet, which will be well-known to anyone familiar with the Tour de France. For that reason, this is a holiday for those who are regularly in the saddle and in good fitness. However, it's not a race by any means and joining a guided small group trip allows you to ride at your own pace. What's more, as well as plenty of divine descents, there are regular coffee stops and Mediterranean swims to keep you going.
Loire Valley cycling holidays in France
The majestic Loire Valley ranks among the best destinations in France for gentle, family-friendly cycling holidays. There is a superb, largely flat network of off-road routes, forest tracks and quiet lanes, and if you fancy keeping your holiday carbon-low you can get here by train if you live in Europe. You'll happily cover between 25km and 50km every day with little effort, but the pleasure of
Loire Valley cycling holidays
is not so much checking how far you've come, but the fact that you can break up your rides with regular stop-offs at historic
châteaux,
farmers' markets and vineyards.
If you'd like to chat about France cycling or need help finding a holiday to suit you we're very happy to help.