Georgia travel guide
---
2 MINUTE SUMMARY
Georgia holidays open a world where ancient stone towers appear organically from velvet green mountain shelves and legendary characters are toasted with the same golden tongue as peace, wives and new-found friends. As our Georgia travel guide reveals, this is a land at the crossroads of civilisations, not quite Asian nor European, where you're just as likely to find an Orthodox Christian church as you are an inn or guesthouse; and where neighbours, such as Armenia and Azerbaijan, offer their own distinctly different experiences to help keep cultural travellers totally captivated.
Prepare your feet for the foothills of the Caucasus, your ears for polyphonic singing and your spirit for Georgian hospitality, which always includes at least two or three drinking toasts. From Tbilisi's cobbled labyrinths to the Stalin museum in Gori or the medieval monuments of Mestia, in the stunning Svaneti region, Georgia stands alone when it comes to cultural epitaphs and has long melted the iron apron strings of mighty Mother Russia.
Georgia is...
as welcoming as a warm hug
on a cold winter's day.
Georgia isn't...
just a misplaced piece of a
Russian jigsaw
.

Hello.
If you'd like to chat about Georgia or need help finding a holiday to suit you we're very happy to help.
Rosy & team.
01273 823 700
Georgia map & highlights
---
MAKE THE MOST OF YOUR TIME
You can escape the felt carpeted valleys and snow coated peaks of the Caucasus if you wish but you'd be missing the point; the mountains of Kazbek, Shkhara and Janga form Georgia's own unique cultural barrier just as naturally as its physical line of defense. Many mountains are inhabited by rural communities with the Svans of the northwestern Svaneti, the Tush of the northeastern Tusheti and the Khevsurs on the border with Chechnya, all following their own customs alongside traditional methods of farming. Cities, such as Tbilisi, the Black Sea port of Poti and the second largest city of Kutaisi, provide fine examples of how much religion means to Georgia as well as an array of UNESCO world heritage sites to help keep cultural tourists tickled red and white with anticipation.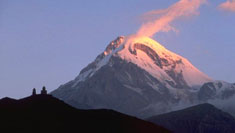 Caucasus Mountains
Hiking over high meadows close to Russia is just one of many reasons why the Caucasus Mountains are held in such high regard with Mount Kazbegi, Tetu Peak and the Abodelauri Pass adding to the endless appeal. Trekking routes are extensive and range from easy to challenging with overnight mountain camps and white water rafting offering a couple of distinctly different perspectives of life above the valleys.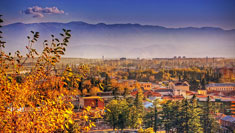 Kutaisi
Georgia's second largest city is about 220km west of the capital and features a cultural cornucopia of churches, theatres and UNESCO world heritage sites, including the Bagrati Cathedral and Gelati Monastery. Kutaisi in spring is a real pleasure with leafy parks and the swollen banks of the Rioni River matching the agricultural fields and forests that line the foothills of the surrounding mountains.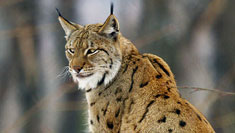 Lagodekhi National Park
Located in Georgia's eastern region of Kakheti, Lagodekhi was the country's first protected natural area and contains some particularly rare varieties of plants and animals including lynx, eagles, wolves, bears and over 150 species of birds. Aside from the wildlife watching you'll find waterfalls, glacial lakes and sulphur springs as well as an excellent walking trail that crosses the border into Azerbaijan.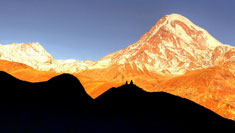 Stepantsminda (Kazbegi)
Around 150km north of Tbilisi, Stepantsminda (formerly Kazbegi) is famed for its surrounding scenery which incorporates Dariali Gorge, Mount Kazbek and the Greater Caucasus, alongside the alpine meadows of Kazbegi Nature Reserve. The area is perfect for mountain bikers and hikers with the three-hour, steep trek to Gergeti Trinity Church often preferable to a 30 minute bumpy Jeep ride.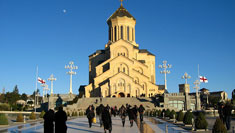 Tbilisi
Georgia's capital straddles the Mt'k'vari (Kura) River amongst the flourishing hills and vales of the South Caucasus. A tour of the cobbled old town reveals Tbilisi's reputation for religious tolerance with cathedrals, basilicas, synagogues and mosques standing side by side in the shadow of the Narikala Fortress that overlooks the city just above the waterfalls and springs of the resplendent botanical gardens.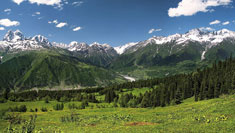 The Svaneti Region
This mountainous region of northwest Georgia is like a forested blanket of folds formed by deep gorges and permanent glaciers to create sublime scenery including the twin peaks of Ushba, valued by photographers and climbers alike. Svan heritage is inherent here, with many an impromptu polyphonic song bursting forth from the guesthouses, inns and medieval towers of the highland hamlet of Mestia.