Itinerary advice
Jim O'Brien, director of our supplier Native Eye, shares his Georgia travel advice:
"The Tusheti region in the northeast is one of my favourite places to visit in Georgia as it has remained somewhat hidden from the outside world. It presents a much more low key and simplistic approach to life as opposed to what you'll find in the cities."
Cultural tips
Jonny Bealby, from our supplier Wild Frontiers:
"When you consider Georgia's capital, Tbilisi, has been sacked over 20 times through Turkish, Arabic, Russian and Crusader invasions, it's no surprise that local people are fiercely independent when it comes to their national identity. This manifests in everything from the food and wine to the singing and language. Georgians are well known for their longevity and whether it's the healthy food or the fresh air, there are numerous accounts of people living to well over 100, including a choir made up purely of centenarians."
Jim O'Brien, from our supplier Native Eye:
"Georgians take religion a lot more seriously than many other European countries and their Georgian Orthodox church services are very involved and often quite lively."
Outdoor activity tips
Jonny Bealby, founder of our supplier Wild Frontiers, shares his recommendations and personal experiences related to Georgia:
"Kazbegi in the far north of Georgia is a fantastic region for outdoor activities with great walking, mountain biking, horse riding and white water rafting to be found in and around the foothills of Mount Kazbegi, Georgia's third highest mountain. Two great snacks for a hiker's backpack are khachapuri (cheese bread) and shahlik (the Georgian equivalent of a Snickers bar)."
Health & safety in Georgia
HEALTH
EU residents can apply for a European Health Insurance Card (EHIC), which gives you free emergency treatment at hospitals. Call 112 for emergency assistance.
The EHIC doesn't replace travel insurance, which covers non-essential treatment along with emergency repatriation and other costly procedures. Ensure you have comprehensive insurance which covers all the activities you are planning to do.
Visit your GP or travel clinic six to eight weeks before departure to ensure you are up to date with all necessary vaccinations. Georgia has very strict drugs laws and some medication that's permitted elsewhere could be confiscated in Georgia – or even lead to criminal proceedings. Always carry the relevant documentation for prescription medicines and fill in a customs declaration on arrival. See here for information from the Georgian Health Ministry on what you can and can't bring into the country.
Georgia is home to some well known mineral waters, so keep an empty bottle handy to refill at roadside springs.
Carry plenty of water if hiking or cycling, especially in the summer months when temperatures are high – dehydration happens quickly here. Hiking routes do not have convenience stores or restaurants along the way, so snacks are also advised to keep you going.
Be aware of altitude sickness in areas above 2,500m when hiking in the Caucasus. If you feel ill (dizzy, nauseous, breathless, headache), the best remedy is to descend. Avoid alcohol and keep well hydrated to reduce your chances of feeling ill. Acclimatising for a couple of days in the foothills before attempting any high altitude climbs is also advisable.
Mosquitoes are found in many parts of Georgia so bring a good insect repellent. Those containing DEET are generally more effective.
SAFETY
Take note of the universal emergency number: 112. You should contact your insurance/medical assistance company immediately if you are referred to a medical facility for treatment.
Most of Georgia is safe with very low crime rates. Pickpockets may act in tourist areas though, so watch your belongings in crowded areas and don't walk alone on dark, empty streets.
The weather is unpredictable and varies greatly from region to region. Keep an eye on the forecast if planning to trek or climb in more mountainous regions and remember: the extreme heat can be just as dangerous as the cold, snow or fog.
Children should avoid unfamiliar dogs and other mammals. There is a risk of rabies here and shepherd dogs can be very fierce.
Although homosexuality is legal here, it is not widely socially accepted. Same sex couples are advised to act discretely, particularly outside of more cosmopolitan Tbilisi.
The FCO advises against all travel to the breakaway regions of South Ossetia and Abkhazia, though we do have trips that visit Abkhazia. If you're keen to go, getting travel insurance has to be a priority. You'll need a specially tailored policy for people travelling to countries which have FCO travel warnings in place. This means you could, for example, be offered a policy that will cover you for illness, accident and theft – but it won't cover you in the event of any incidents relating to the travel warning – such as war, rebellion or kidnapping.
Our top trip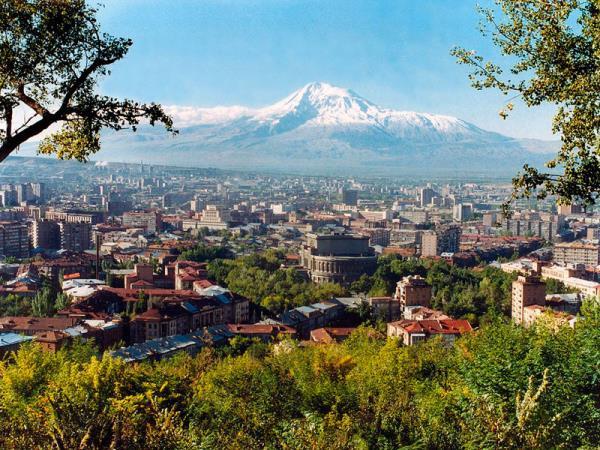 Three stunning countries in one unforgettable tour
From
£1673

to

£1771
13 days
ex flights
Small group travel:
2024: 14 Apr, 28 Apr, 12 May, 26 May, 2 Jun, 9 Jun, 11 Aug, 25 Aug, 1 Sep, 8 Sep, 22 Sep, 6 Oct
If you'd like to chat about Georgia or need help finding a holiday to suit you we're very happy to help.

Georgia tips from our traveller reviews
At Responsible Travel, we think the best people to advise our travellers are often... other travellers. They always return from our tours with packing tips, weather reports, ideas about what to do – and opinions about what not to.
We have selected some of the most useful Georgia travel tips that our guests have provided over the years to help you make the very most of your holiday – and the space inside your suitcase.

We ate locally produced food in small restaurants/cafes most of the time, and shopping was direct from vendors in markets or from stalls, churches and a remote convent.

– Caroline Gant, Georgia holiday tailor made
"Be aware that there is a lot of time spent in the vehicle, with roads often not in good condition. To see the best of the country they are worthwhile journeys but it does mean a lot of car-time." – Eva Mitchell, Georgia small group tour

"There a lot of monastery visits so if you are not tooooo keen on them it may become a little repetitive. In Georgia particularly, restaurants seemed to have difficulty providing separate bills for meals : they tended to just supply one per table. A small point perhaps but one that did cause our group a little inconvenience." – Paul Rooney, Georgia and Armenia holiday

"The walks to the monasteries are mostly uphill over rocky ground the transport cannot get you closer than a few hundred yards in most cases and in some the walk is a lot longer and over the time that the holidays are offered the temperatures the heat is in the upper 20's and low 30's but some days the thermometer is above the 35 degree centigrade mark, be prepared." – Baron Vahl Amos, Georgia and Armenia holiday

Go in late spring or early summer. It's green and the flowers are out.

– Peter Chapman, Georgia and Armenia holiday
"The walks to the monasteries are mostly uphill over rocky ground the transport cannot get you closer than a few hundred yards in most cases and in some the walk is a lot longer and over the time that the holidays are offered the temperatures the heat is in the upper 20's and low 30's but some days the thermometer is above the 35 degree centigrade mark, be prepared." – Baron Vahl Amos, Georgia and Armenia holiday

"Bring healthy appetites, for the food is very good and tasty and so plentiful." – Judy Schneider, Georgia and Armenia cultural holiday

"Be ready for long drives over rough roads." – Giles Harvey, Georgia, tailor made

"Go with an open mind. Welcome the pride in the culture, towns, churches and heritage. These are amazing countries with a fascinating history at the crossroads of Europe and Asia." – Martin Bigg, Georgia and Armenia tour