Best time to visit the Great Ocean Road
The Otways can be hot and humid – wet weather gear is a must – whilst the coastal towns of Lorne, Apollo Bay and Warrnambool are much milder. Conditions vary greatly depending on where you are with ocean winds keeping winters warm and summers cool. The best time to visit the Great Ocean Road is late summer (March-April) as the weather is still warm (warm to Aussies is 28°C plus; hot is anything over 38°C) and more settled. September is a great time to witness the return of short-tailed shearwaters and see southern right whales before they return to replenished feeding grounds.

Visiting the Twelve Apostles is best attempted as early or as late in the day as possible to avoid crowds. Jeremy Redmond from our Great Ocean Road small group holiday company, Australian Natural Treasures, explains the benefits of planning your trip "the diversity of the region is spectacular and it is not long between the varying landscapes. It is easy to misjudge the timings and spend too long in one place and totally miss another. The trick is in the local knowledge or good planning to avoid the crowds and not get caught up in the convoy. Try and see the Twelve Apostles in the morning but remember it is not about the destination, but the whole journey."
Aireys Inlet Weather Chart
Our Great Ocean Road Holidays
Great Ocean Road, month by month
December, January and February can be extremely hot and very busy, so not the best time to hit the road. March and April, however, offer a much better option as weather conditions are settled and you won't experience quite as many crowds as you will in midsummer. Surf's up in Easter with the annual Bells Beach international surfing tournament held to coincide with the best possible swells and sea conditions. Expect crowds on Bells Beach as well as lots of Aussies and visitors surfing the waves along every available stretch from Torquay to Aireys Inlet. May is when the southern right whales return to the Victorian coast with the viewing platform on Logan's Beach in Warrnambool the best place to watch whales calving, feeding and getting ready for the return journey to subantarctic oceans around October. Kangaroos (especially on Anglesea Heath and golf course), koalas, emus, little penguins (these are also called fairy penguins in OZ or blue penguins in NZ), and 21 varieties of cockatoo can be seen all year round. Migratory birds tend to make an appearance in September before departing in December. There's also a flutter of foreign feathers from February to April. June, July and August are some of the best months to visit the Great Ocean Road if you like things wild and windswept. Weather conditions are much cooler and you'll also find fewer cars and crowds. It can get wet, however, especially amongst the mountain ash forests of Great Otway National Park. You'll need to take care on slippery surfaces, such as the Gibson Steps, wooden walkways and steep slopes as well as around the waterfalls. Springtime on the Great Ocean Road (September to November) is another best time to go with waterfalls at the peak of their powers and glowing green foliage adding to rainbow-like sunsets.
Our top Great Ocean Road Holiday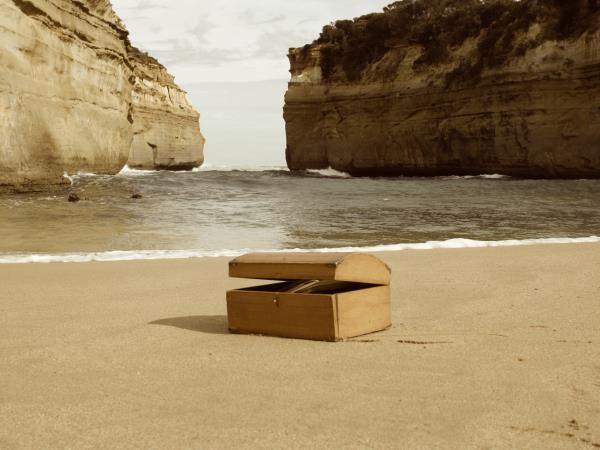 Experience the Great Ocean Road from Melbourne to Adelaide
From AU $1625 to AU $1895 3 days ex flights
Small group travel:
Departs every Thursday and Sunday throughout the year
If you'd like to chat about Great Ocean Road or need help finding a holiday to suit you we're very happy to help.

Brett Neagle, owner and walking guide at our Aussie tour experts Auswalk, shares his best time to take off on the Great Ocean Road: "The best time is anytime outside of July and August. Even then temperatures don't dip below 12 or 13°C, it's just the winds whipping off the ocean and the heavy hits of rain that you've got to look out for in the Aussie winter. For me, April and May, especially, are sensational – warm temperatures, no rain and a refreshing offshore breeze."
More about Great Ocean Road