Where to go on honeymoon
---
Honeymoon ideas and destinations
The thought of jetting off around the world on honeymoon is all that's needed to get you through the pain and stress of planning a wedding. Ha ha, of course, we're joking. Sort of. Seriously, honeymooners have the entire planet to choose from and although where you head to may not decide the date of your wedding, it's certainly worth bearing in mind. All year round destinations such as Brazil, Cuba, India, Morocco, Vietnam or Sri Lanka are choc-a-bloc with romance, culture and adventure and when it comes to memorable experiences, could you really beat an African safari? Basically, don't worry about which honeymoon ideas and destinations are popular; find a place that's personal to you, or that you've always wanted to visit, and go for it.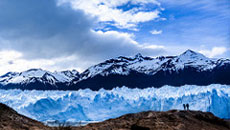 Argentina
Waking up to horse hooves echoing over cobbles in Buenos Aires is just one way to remember your honeymoon, and as you chat about today's tango lesson or last night's Malbec-accompanied meal you'll never regret the moment that you said "I do" to Argentina. Trekking in Fitzroy National Park, vineyard tours in Mendoza or the stunning Iguazu Falls; if you're looking for excitement, Argentina always obliges.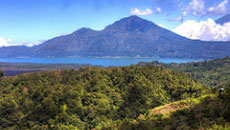 Bali
Peace, tranquility, rainforests and beaches, if you're looking for honeymoon ideas, Bali is definitely worth a second glimpse. Whether you fancy the artisan culture of Ubud, the forested slopes of Mount Batukaru or coral reefs and mangroves in Bali Barat National Park, Bali's a real treat for the senses and offers honeymooners the chance to get off the beaten trail and onto a more spiritual path.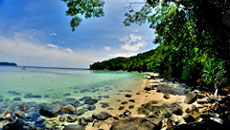 Borneo
Finding the right balance is what a marriage is all about (well that and who holds the remote control) which is why a honeymoon in Borneo provides the perfect platform. Jungle lodges, riverboat cruises, speedboats to desert islands, kayaking through mangroves, trekking through rainforests; Borneo boasts a bounty of opportunities including Sepilok, one of the world's most renowned orangutan sanctuaries.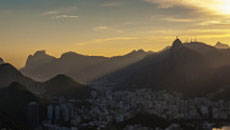 Brazil
Cosmopolitan cities, such as Rio and Salvador, merge with fabulous beaches, whilst natural regions, the Pantanal and the Amazon, showcase South America's breathtaking biodiversity – honeymoons in Brazil could easily longer than just one or two weeks. Tailor make your honeymoon in Brazil to include wildlife, waterfalls and whatever the heck you please as this is one country where confetti and carnival collide.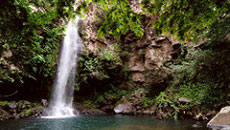 Costa Rica
Flit between Pacific and Caribbean coastlines as a honeymoon in Costa Rica helps you make the most of an incredible array of tropical settings. If those white sand beaches become simply unbearable then a couple of days trekking through cloud forests to hidden waterfalls or within the realm of Arenal Volcano should do the trick, with a cheeky trip to watch turtles hatching rounding things off rather nicely.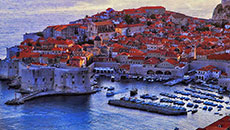 Croatia
Imagine island hopping from Split to Dubrovnik or staying in a rural stone cottage, surrounded by vineyards; Croatia offers loads of ideas for honeymoon couples, within a two and a half hour flight from the UK. Combine walking trails in national parks, such as Plitvice and Krka, with small ship cruising to the coves, beaches and waterside restaurants of Hvar and Brac, whatever you do, don't cross off Croatia.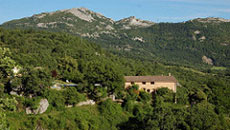 France
As if the cafe culture and bright lights of Paris weren't romantic enough, France also holds innumerate pockets of seclusion within the wooded vales and riversides of the Dordogne and Loire. Hideaway cabins and rustic gites provide a wonderful way to surround yourselves with nature and if you're looking to toast your married life at a vineyard or six then where better to do so than fabulous France.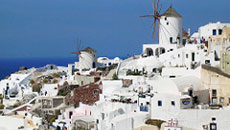 Greece
White washed windmills and untouched fishing villages will feel like they've been scattered purely for your purpose and as you embark on a honeymoon around the Greek islands is it any wonder that you'll find your grin matches the depth of your tan. Lazing around organic olive groves on Ithaca or snorkelling and sailing around the Cyclades; romance and Greece couple as naturally as yoghurt and honey.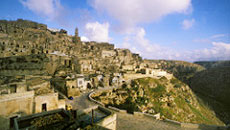 Italy
Choose the time of year that you visit Italy wisely as some of those iconic honeymoon settings along the Amalfi Coast can get pretty busy during the summer. Sicily, Tuscany and Venice are packed full of art history and cultural revelations however, take your honeymoon in lesser-visited areas, Bergamo, Puglia or Basilicata, for instance, and you'll discover a less crowded and more authentic approach to romance.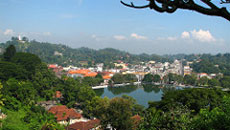 Sri Lanka
A honeymoon in Sri Lanka lets you go as wild or as spiritual as your hearts' desire with untold temples dotted across a backdrop of tea plantations, UNESCO sites and fascinating cave and rock formations. Spend your time exploring teak forests, ancient ruins and wildlife abundant national parks before heading south to where palm fringed golden beaches allow you to top up your honeymoon tan in style.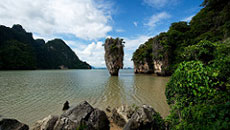 Thailand
Island hopping in the south or jungle trekking in the north, not to mention the intoxicating whirl of Bangkok, somewhere in the middle; Thailand is always up there when it comes to honeymoon ideas. No way is this Southeast Asian gem just the preserve of backpackers and if you're looking to envelope yourself within ornate temples, 5-star luxury or myriad spas, your honeymoon's the perfect place to start.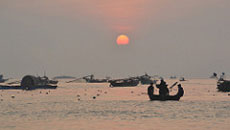 Vietnam
As honeymoon locations go, Vietnam certainly ticks all the right boxes. From Hanoi to Ho Chi Minh, you'll discover a mesmerising mix with heritage sites in Hue and Hoi An combining with limestone karsts in Halong Bay and beautiful beaches in Nha Trang. Get on your bike or sit back in a cyclo as Vietnam is an absolute honeymoon hot spot and just perfect for exciting explorations or laid back loveliness.

Hello.
If you'd like to chat about honeymoons or need help finding a holiday to suit you we're very happy to help.
Rosy & team.
01273 823 700
Where to go on your honeymoon
---
RESPONSIBLE TRAVEL RECOMMENDS

Laura Martin, Audley Travel, shares her honeymoon ideas and destinations:
"As lots of honeymoons tend to take place in faraway places the need for a stopover ties in quite nicely and provides couples with a chance to experiences two places during their time away. We find that lots more couples want to use their honeymoon to see new and exciting things and to explore new cultures rather than simply flying and flopping on a beach somewhere."