William Counsell from UTracks, cycling specialists at our partner World Expeditions Travel, offers some tips for cycling in Hungary.
Easy cycling
"If you're a first time cyclist or concerned about a cycling holiday, Hungary is a very flat country filled with rolling plains. The cycle route also follows the Danube in most parts and has a developed path making it accessible to all. However, cycling in Hungary is not as straight forward as its neighbours in Austria, with their better developed infrastructure."
Country roads
"This does not mean any less exciting! There are more unpaved country roads to pedal along and there are some basic map reading skills needed, which is why we class the route as moderate grade. I for one am all about this as I like a little challenge that pushes your comfort zones, and encourages you to interact with locals and discover off the beaten track destinations."
Cash economy
"The smaller villages you come across will generally prefer cash, so make sure to have enough forints with you for snacks and drinks. The levels of English in the countryside may also be less, so ensure you bring an open mind and some humour. To be honest, it's these local, authentic interactions that will make an active travel experience unforgettable."
Border hopping
"Tracing the Danube River itself is interesting to see how the landscape and culture of the local inhabitants changes. These differences can be gradual but are definitely notable. I'll never get tired of how simple it is to cross from one country to another in Europe – in medieval Komarom you simply cross an iron bridge and you've left Slovakia and entered Hungary."
Cycling in Budapest
"As you can imagine, cycling in Budapest is a big change of pace. There is traffic, pedestrians, and – possibly worst of all – cobblestones! We give travellers the option of cycling into the city and some choose to do this. But for others, the last stage by boat offers a different perspective and takes away any concerns they may have about city cycling. Whilst Budapest has rapidly become a more cycle friendly city, we do recommend exploring the sights on foot."
Emma Nelson, from our small group adventure specialists Tucan Travel, fell for Budapest but says don't forget the countryside.
I <3 Budapest
"I honestly think that Budapest is one of the nicest cities that I've been to in Europe. It's so beautiful. Between the history, how cheap it is for travellers, the thermal spas…there's really nothing else like that for us in Europe. The castles, the churches: I love it. I could walk around all day, just looking at things."
Szimpla Kert
"I find the most popular ruin bar in Budapest, Szimpla Kert, overrated. It's really great to stop in and see, but on a Saturday night the queue can take 1-2 hours...and then it's so chaotic and busy inside that you can't see or hear anything. The whole experience isn't nearly as good as I think people would think it is. There are so many other ruin bars that you can pop into."
Catch 22
"It's kind of the same with spas. The most popular bath, Szechenyi, was all tourists the last time I went. And then I went to the Gellert, and it's also a hotel, and it was a lot quieter. But it's completely seasonal. I think in the middle of winter, all the spas would probably be full of locals. It's a Catch 22, isn't it, because the most beautiful things are always going to be the most popular."
Watch your clock
"Budapest is one of those places where an hour makes all the difference. Last time I was there, me and my friends went up to the Fishermen's Bastion, with the view over the city and Hungarian Parliament. But come the afternoon, it's so, so busy. So we got up about 6am, before breakfast. We got incredible views. I definitely think that if people put in that extra little bit of effort to get up early just that one day of the trip, you do see the city in a completely different light."
Wine valleys & caverns
"I think people definitely don't expect for there to be such a delicious, big wine culture. Eger's Valley of the Beautiful Woman has a long length of little caverns from different local wineries. You meet the grower, meet the people who are making it, go to tastings, and learn about the history. It's so much quieter than Budapest; it's another side of Hungary."
Sam Sagar, from our train travel specialists Euroventure, spoke with us about why you should swap a coach for trains in Hungary.
On the rails
"Train travel is very popular in Hungary. They have a really good rail system, connecting Budapest and the rest of the country by train, and connecting the country to other countries. A lot of people come in from Vienna or Prague, and it's very scenic on the way in. Coming by train lets you take all this in."
Plenty of perks
"Buses take a lot longer, and you're travelling with 30-40 people for long periods of time. In the country, you go through the hills, and up and down mountains, and it can be quite time-consuming. For people travelling around Europe, especially on Interrail passes, time is important. It's much more comfortable; you can go to the toilet; they have better seat reservation options. And obviously, it's much better for the environment. It's more sustainable than flying."
Budapest
"Budapest is my favourite city in Europe. With city breaks like, say, Prague, you could spend 2-3 nights there, whereas in Budapest I think you could easily spend five or six. See the Hungarian Parliament and the Danube. You've got the ruin bars, which are all based in the 6th District. Gellert Bath is really, really cool. One of our tour guides is vegan and he really rates the food in Hungary."
We spoke to Vivien Urban, the Hungarian holiday specialist at our partners Exodus Travels. She says:
Easy breezy
"Cycling in Hungary is easy, especially while cycling along the Danube River, as this is flat terrain. The scenery is nice, particularly following the Danube bend. You can see and experience more on a bike, and cycling through villages is a great experience. Also, it is good exercise and we have many repeat travellers who prefer this more active way of exploring."
Beyond Budapest
"As a Hungarian myself, I think that Budapest is definitely acknowledged for its beauty and vibe, as well as the language, as it is very different from the surrounding countries. But there is more to this country than just the capital itself."
Wine & wildlife
"Many people don't know that Hungary is a wine country and it is definitely underrated for its wine making. It is also famous for its spas and hot springs, music, dance, food, crafts and inventions. There are good bird watching opportunities in its National Parks and it has Lake Balaton, which is stunning. The countryside is not so touristy and the people are welcoming."
Health & safety in Hungary
HEALTH
Dial 112 for emergency services. You'll be charged for treatment unless you have a European Health Insurance Card (EHIC), so make sure you have comprehensive travel insurance. There are top-notch hospitals, doctor's offices and pharmacies throughout Hungary.
Some prescription medicines that you might consider standard (e.g. sleeping pills and strong painkillers) are controlled drugs in Hungary. Check with your country's Hungarian embassy before you travel; you might need a doctor's certificate to get your medicine through customs.
Make sure routine vaccinations are up to date, like measles-mumps-rubella (MMR) and diphtheria-tetanus-polio. Depending on your activities, you could also consider jabs for hepatitis A (if staying in basic rural accommodation), hepatitis B (Hungary has an intermediate-high prevalence) and tick-borne encephalitis (TBE).
There's a risk of tick-borne encephalitis in the Vas and Zala provinces of Hungary. It mostly affects hikers out and about in these areas between early spring and late autumn, when the ticks are at their most active. Forested areas also hide ticks. The best prevention is avoidance (check your skin regularly and remove them ASAP, like so). Avoid drinking unpasteurised dairy products, too.
There are several cases of West Nile Virus reported every year, although the risk is low for travellers. It's transmitted by mosquitoes, so prevention (i.e. mozzie spray when hiking) is a good call.
Travel health information changes constantly, so check Travel Health Pro before travelling.
SAFETY
You must be able to show a form of ID if asked by a police officer. Carry your passport (not a photocopy) for this.
Avoid drugs in Hungary. Possession of tiny quantities can mean a hefty jail sentence.
Political demos seem to be a dime a dozen in the currently fractious political environment. National holidays almost always herald marches – anniversaries of the 1848 Revolution (15 March) and 1956 anti-Soviet Uprising (23 October). There's rarely trouble, but it's best to avoid the big crowds if possible.
Non-violent petty crime isn't unusual in Budapest, especially around the train stations and markets. Don't keep easily lifted valuables like phones and purses in your pockets.
Driving? Use headlights on roads outside towns – even on the brightest summer's day.
Ticket inspectors on public transport in Budapest seem to get their kicks from fining unwary tourists. Make sure you validate your ticket before starting your journey before you step on the Metro platform. You can validate them onboard buses and trams. You'll need a different ticket for the night services.
You'll probably travel to multiple countries, so check what (and how many) souvenirs you can border-hop with.
On that note, whether you can travel freely within the Schengen Area depends on your passport. Check with your tour operator if you're unsure. Some international citizens might need to apply for a Schengen visa.
Same-sex relationships and civil partnerships are legal in Hungary, but marriages aren't recognised by law. Budapest is the most tolerant area of Hungary, but LGBT rights have stalled and started to backslide under Viktor Orban's government, with right wing pundits railing against same-sex Coca-Cola ads and cheering conversion therapy.
Our top trip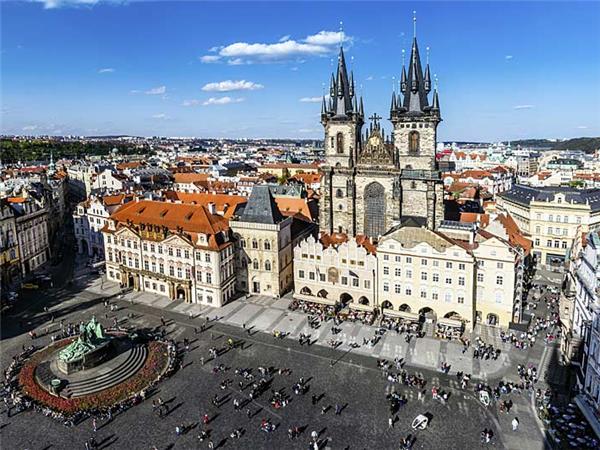 A wonderfully contrasting ride through the heart of Europe
From
£3449

to

£3649
11 days
inc UK flights
Small group travel:
2024: 13 Jun, 18 Jul, 15 Aug, 5 Sep, 3 Oct
If you'd like to chat about Hungary or need help finding a holiday to suit you we're very happy to help.

Tips from our travellers in Hungary
At Responsible Travel, we think the best people to advise our travellers are often...other travellers. They always return from our tours with packing tips, weather reports, ideas about what to do – and opinions about what not to.

We have selected some of the most useful Hungary travel advice that our guests have provided over the years to help you make the very most of your holiday – and the space inside your suitcase.

Unspoilt, beautiful countryside and towns with people who have not caught up with the greed of tourism.

"Be prepared for the weather. It was very hot at the end of July! Try the local soups! Visit the town of Eger. See the library ceiling and the museum. Don't be put off by a bird watching holiday that you think might be too intense. I am a novice and was encouraged and helped all the way by Roy who was a simply wonderful and knowledgeable guide. He caters for the birders at both ends of the spectrum!" – Susan Day on a bird watching tour in Hungary

"The most memorable part of our holiday was the lovely town of Gyor and the family hotel we stayed in there. Read the instructions through before you start – in some cases the extension detour miles are written after you've reached your destination. Ferries are easy to use, but plan your cycling to arrive in good time – they mainly operate hourly. Learn a few words in the language – they really appreciate the effort. Cafés are few and far between...pack yourself a snack and drink and stop where you like the view. If you find coffee en route it's often served in a takeaway cup – so not ideal. Lots of bikers en route – of all levels." – Sue McNuff on a self guided Vienna to Budapest cycling holiday

Don't be put off by a bird watching holiday that you think might be too intense. I am a novice and was encouraged and helped all the way by Roy who was a simply wonderful and knowledgeable guide.

"The most memorable part of my holiday was travelling to new countries others have not heard of or still think are in a war zone. Unspoilt, beautiful countryside and towns with people who have not caught up with the greed of tourism. The tour is full on with lots to see and do but not much free time if you want to do your own thing. Although I found I learnt more from the local guides rather than exploring on my own." – Anne Higgins on an Eastern Europe cultural tour

"Be prepared for changeable weather. We were there May 9th for a week and the weather was very hot one day and really chilly the next. Learn a little bit of the language. Try the local food." – Susan Day on a bird watching tour in Hungary

"Do it! Besides a small positive economic impact, the ability to interact with locals and share instances was great. It takes a lot to help shape a trip to four countries with 16 people...and that includes daily shifting from cycling to necessary hot showers to walking tours and explainers. And it was done terrifically: interests in cycling and history and friendships were more than satisfied. It lays the groundwork and a strong desire for more travel!" – Peter Perlmutter on a small group cycling trip from Prague to Budapest