CYCLING HOLIDAYS IN KERALA

Southern India has very much a slower pace. Northern India feels like it's in 5th gear, whilst the south is almost in reverse at times.

– Andrew Appleyard from our supplier, Exodus
There is a beautifully slow pace to life in Kerala and so opting to go on a
Kerala cycling holiday
is a wonderful way to slip into this pace. Also, a lot of Keralans get around by bike and, as a result, we have some wonderful local guides who have been exploring the best cycling routes since childhood in many cases.
There are also plenty of challenges to be had if you like to push yourself a little on a bike, with climbs into the Western Ghats and hill stations if you want to take them on, but then there will be other days when you just cycle out to the beach, take in a temple or two and have a dip. Cycling holidays in Kerala usually include a night or two on the backwaters too. You just put your bike on a traditional rice boat and sit back and relax as you are transported into another world, hopping off now and then to pedal alongside the water from village to village.
Small group tours or tailor made
Cycling holidays in Kerala are generally in organised small group tours, although there are also tailor made options where you chat with a local expert to create an itinerary to suit your timeframe and budget. One example of tailor made, for example, is where you combine
hiking with cycling
and some all important wildlife watching, and have an itinerary to suit your interests and cycling experience.
Travelling in a guided, small group is a popular option as you share the cycling camaraderie and support each other on the tougher stretches. You will be following carefully crafted itineraries with local cycling guides who know the best places to stop, where to tuck into the best local seafood that Kerala is famous for, a traditional Sadya meal or a top Ayurveda massage at the end of the day. Your bags will be transported from one hotel or guesthouse to the next on these tours, so all you need is your daypack and a sense of adventure.
Coastal Kerala cycling holidays
Coastal Kerala cycling holidays
You need at least a week to explore the coastal highlights of Kerala, with nine days allowing you to enjoy some time on the backwaters too. The most common route is starting in Kochi (Cochin) and heading south to end at back beach town of Varkala. Every day is an adventure on this route, with no better start than cycling around the historic port of Kochi, discovering its spice markets, beaches and cool café life.

Head south through traditional fishing villages along the Arabian coast, then cycle slightly inland to explore the famous backwaters, the gateway town being Alleppey. Sometimes called 'Venice of the East' it actually feels a little more like Holland with the coast opening into myriad waterways which nurture vast expanses of farmland where you can cycle from one village to the next. As well as staying on a houseboat for a night, many cycling holidays include a night in a village homestay in this region of Kerala.
Head back to the coast for some beach time, cycling along quiet coastal roads and taking your bikes on the Valaazhikal ferry crossing which takes you across the river estuary. Then, with the help of a support vehicle transfer in some cases, you can head to the small beach resort of Varkala. This is the only spot on Kerala's Arabian coast where you find cliffs beside the sea, its red sandstone heights proffering plenty of gorgeous cafes, shops and yoga centres to take in the view.
Another popular option is to extend this coastal Kerala cycling holiday to two weeks, and start further north, inland at Mysore in the state of Karnataka which borders with Kerala. You spend a few days cycling over hills and valleys of Karnataka and also hill stations in neighbouring Tamil Nadu before arriving into Kerala at the pilgrimage town of Guruvayoor, just 5km from the coast. You will then pick up a similar route to that described above, so this is
two week option
is a great one for those who want to combine coast with climbs.
Our India cycling Holidays
If you'd like to chat about India cycling or need help finding a holiday to suit you we're very happy to help.

Kerala's Western Ghat Mountains
Kerala's Western Ghat Mountains
Few people associate Kerala with mountains, the Himalayas monopolising the western desire for elevated landscapes. Kerala's Western Ghats range is rapturous for cyclists who want to explore the real tropics of southern India and, unlike the Himalayas in the north, there is no snow so cycling here is possible throughout the year outside monsoon months. The gateway town is Munnar, with the backdrop Anamudi, Kerala's highest peak at 2,695m. It's also one of Kerala's hill stations: towns created by colonists to escape the summer heat in the high altitude grasslands or montane rainforest.
This is obviously great terrain for a
mountain biking holiday
, spending up to a week taking on some magnificent, mucky MTB terrain. Highlights along the way include cycling from the lowland forests of Thattekkad, along the River Periyar starting at 90m above sea level and rising to 1,300m, traversing spice and rubber plantations, vertiginous slopes and mountain villages up to Munnar. Or take on the 44 hairpin bends along small roads that take you into the macaque filled rainforests at Valparai. As with many Kerala holidays, your last stop will be some chill out time back down at the coast.
If MTB isn't your thing but you do like the challenge of cycling a few hills, then opt for our tailor made holiday that combines
hiking with cycling in Kerala's Western Ghats
. This way you also have time to take in some of the mountain wildlife, such as elephants at Anaerangal Lake, birds and butterflies at Mathikettan Shola National Park and tigers at Periyar Tiger Reserve in Kerala.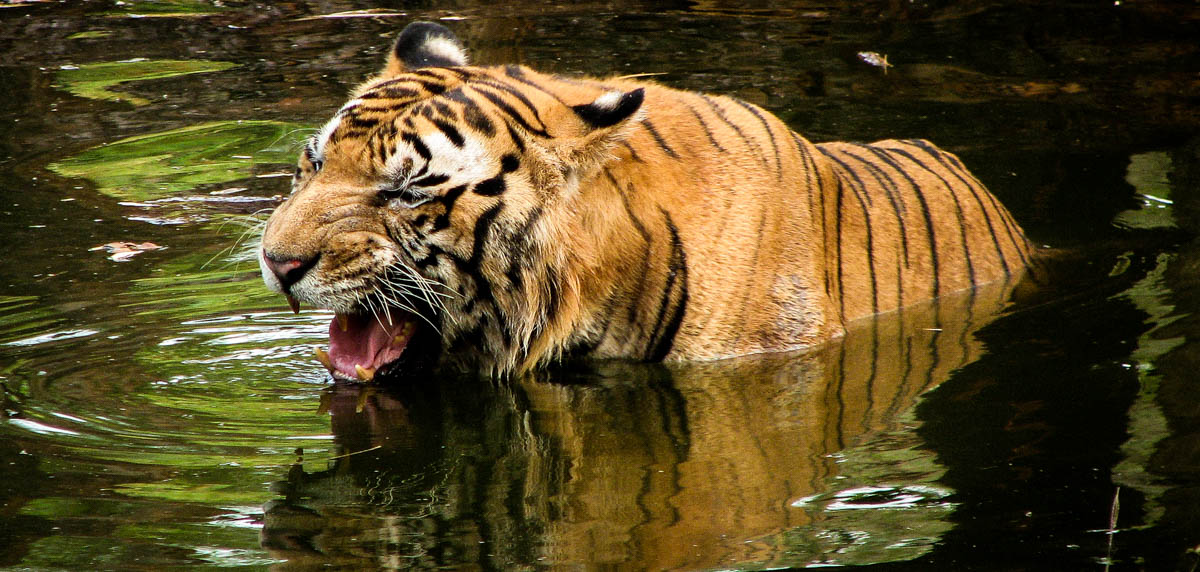 "I had never done a cycling holiday before, and I was nervous about it. Particularly about not being fit enough. There was a range of people from mid to late 20s to a couple around 60, so I fitted in the middle. But the 60 year olds were the fittest out of all us. I was the unfittest in the group – and I'm not that unfit! But I was fine."
Most cycling holidays in Kerala are moderate level, although if the Western Ghats are part of your route you can expect some challenging days too. On a two-week holiday that includes both mountains and coast, in Karnataka and Kerala. Expect to cover anything from 20-90km per day but at an average speed of 13-16km per hour, with a support team on hand if you want a breather on the hills. Some cycling experience is important on these holidays.
If you are just cycling Kerala's coast then this will be gentler, with the only ascents being up onto a bar stool to sample the local toddy. The toughest day will be about 50km but that is along the coast, and the average daily cycle is about 30km. There are quieter days too, to explore the backwaters or the city of Kochi.

For many people, the toughest aspect of cycling in Kerala is the tropical heat so it is really important to stay hydrated. Fresh coconut water can be bought everywhere and is a great rehydrating drink, although if you are on a small group tour with a support van there will be plenty of water available.
Cycling in Kerala thoughts & tips
Andrew Appleyard from our cycling holidays expert supplier, Exodus Travels:

"The highlight of the Kerala trip was the night in the backwaters at an Ayurveda centre followed by two nights on the rice barge. It was nice to be out of the saddle and in a peaceful area of southern India relaxing and eating great food. I also loved cycling along the beaches with the amazing birdlife and the fisherman landing their daily catch which you buy straight from them for lunch."

"If you've cycled through London, India is less daunting than you think, just the cows don't have tail lights! But we never cycle at night."

"Parts of southern India are certainly a challenge with the hill at Ooty being up there 36 hairpin bends and straight up. Thankfully a support vehicle is never far away to get you to the pool and a G&T - the quinine is essential!"
Lyn Hill, Finance and Office Manager at Responsible Travel:

"The most useful thing was the water bottle. Everyone should bring their own, as they use giant water bottles to fill them up to reduce on waste. Cycling gloves were a must – I wasn't going to take them, but there are some very bumpy roads, so if you do come off, it protects them. And in Kerala the temperatures are so high that your hands sweat a lot, so you are able to control the bike more easily with gloves."

"I overpacked. We only had one or two wet days, so you do need a waterproof, but all our cycling gear dried out quickly. I had five cycling shirts, two pairs of padded shorts and a couple of pairs of overshorts, and that was fine. But it was the evening clothes, I had far too many of those. You are in different hotels, so you end up packing and unpacking all the time. So definitely travel light. "

"I had different bags, which really helped. So, a bag of cycling gear, a bag with change of clothes and bed clothes and then a bag of smart clothes. Oh, and don't worry about bringing your own snacks, which they advise you to do. There were so many brilliant tea breaks at roadside cafes, always with a freshly prepared snack, like a banana fritter, en route."