The best months to visit Iraq are in spring and autumn, away from the sweltering heat and the winter chills.

Late May to early September are very hot and dry in Iraq, with temperatures well above 40°C. At this time, your best escape route is the slightly cooler mountains in the north and east. November to February are cool with rain and some snowfall, especially in the Iraqi Kurdistan mountains. Autumn and the spring, then, are the best time to visit Iraq. Late September to October offer perfect temperatures for sightseeing, while March, April and early May bring the added bonus of wildflowers and the March celebration of Nowruz, the spring equinox and Persian New Year, when parties and mountain picnics are held throughout the region.
Our Iraq Holidays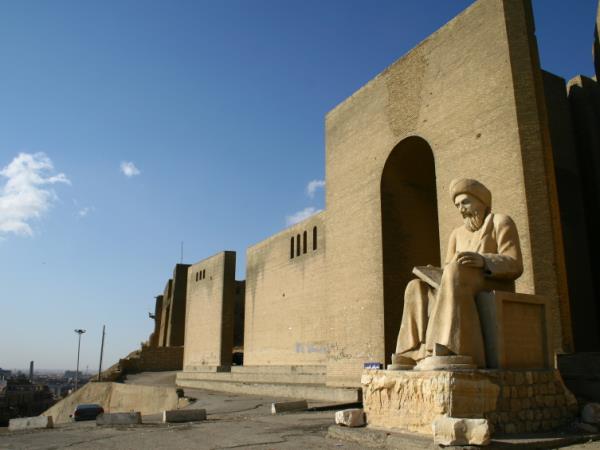 Iraqi Kurdistan is a fascinating place of sheer beauty
From
£2795
8 days
ex flights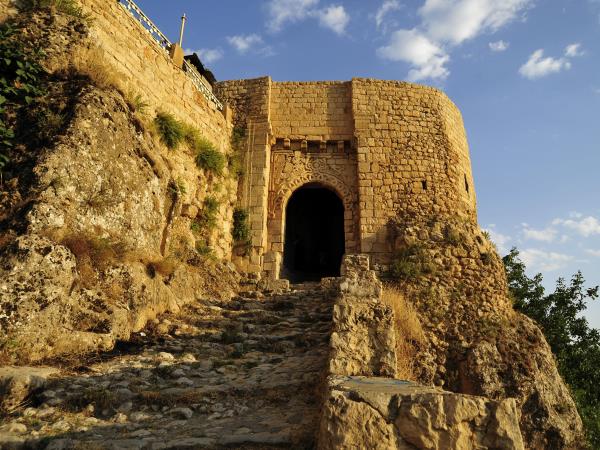 Amazing ancient sites of a hidden corner of the Middle East
From
£2899

to

£3149
9 days
ex flights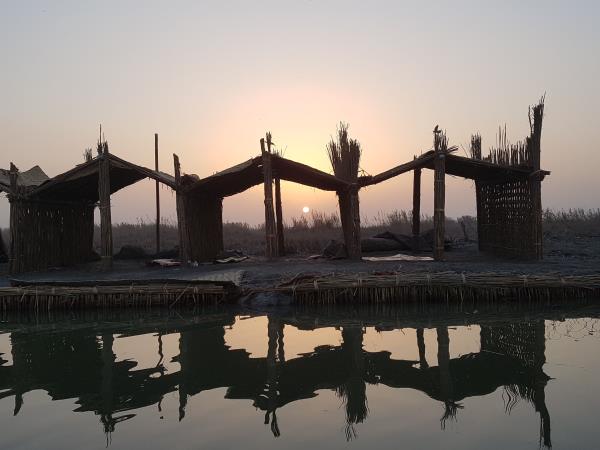 Explore Southern Iraq as we travel from Baghdad to Basra
From
£5395
10 days
ex flights
Things to do in Iraq…
Iraq has made historical waves for millennia, so it's a top place to get a glimpse into the ancient world. While sights including Sumerian monument the Ziggurat of Ur are off limits for the moment, Iraqi Kurdistan has plenty to get your inner historian going, including the tomb of the Old Testament prophet Nahum; the city of Erbil, one of humanity's oldest settlements; the ancient battle site of Gaugamela, where you can follow in the footsteps of Alexander the Great; and the village of Lalish, an important site for Yezidi pilgrims.
Iraq is also blessed with stunning natural beauty, so you should definitely get out into the wild while you're here. Iraqi Kurdistan bursts with rugged mountain beauty and Rawanduz is its premier calling card, thanks to a bounty of deep gorges, imposing peaks and picturesque traditional villages. You can also visit Bekhal Waterfalls and explore Bestoon Cave – a vast underground cavern adorned with stalactites and stalagmites, where ancient Neanderthal remains have been found.
The Iraqis are a hospitable bunch. Most welcome the opportunity to talk about the country's recent history and their hopes for the future, so don't forget to take the time to learn about and understand the country's history before you arrive. Your interactions with people will be much more meaningful if you understand a bit about their background, and likewise, your appreciation of museums, cities and historic sites will greatly improve too.
Things not to do in Iraq…
While Iraqi Kurdistan is safer than the rest of the country, it's still a tough place to travel thanks to poor infrastructure and a changeable security situation. For this reason, we don't recommend travelling independently. On a small group tour you'll travel in a private vehicle with an expert local guide, reducing the chances of anything going wrong and ensuring that if it does, help is at hand. What's more, Kurdistan has little budget for tourism, which means most attractions don't have explanatory blurbs, guides or interpreters. On organised tours, you'll always have someone there to explain the significance and history of a site.
Most visitors head to Iraq to learn more about a much misunderstood and often maligned nation, so don't miss out on meeting local people, while you're here. Stop in villages or share tea at a traditional chaykhana (tea house) in the city and you'll gain real insight into traditional Kurdish customs. Remember never to take photographs without permission – these are real people with real lives, not just another tourist attraction.
Don't worry about the food. A real pleasure of travelling in Iraqi Kurdistan is the colourful, fresh and warmly spiced cuisine. Lamb features heavily, and local specialities include shawarma – grilled meat wrapped in flatbread, bamia, a lamb, okra and tomato stew, and magouf, a grilled, marinated fish dish. Vegetarians will find plentiful grilled vegetable and bean dishes, as well as nuts, sheep's cheeses and yoghurts. Kurds drink gallons of sweet, black tea, and you're bound to be invited to share a cup or two with them along your journey.
Our top Iraq Holiday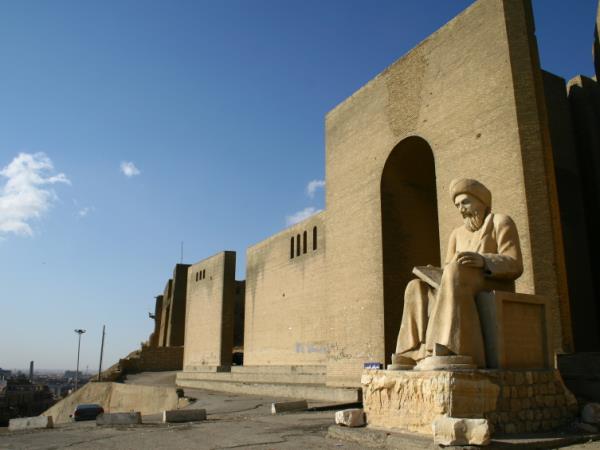 Iraqi Kurdistan is a fascinating place of sheer beauty
From
£2795
8 days
ex flights
Small group travel:
2023: 2 Nov
2024: 7 Mar, 31 Oct
If you'd like to chat about Iraq or need help finding a holiday to suit you we're very happy to help.

Jim O'Brien, from our expert supplier Native Eye, shares his top Iraqi travel tips:
Iraqi Kurdistan highlights
"Kurdistan has incredible mountain scenery, some fascinating sites, and a rich history. As well as this you can expect to meet friendly and hospitable people who are keen to welcome visitors to their homeland. It's very much off the tourist trail and you can expect authentic local experiences, with nothing contrived for tourism. Erbil citadel is one of the most impressive examples of a fortified city that you might see, but for most of our travellers it's as much about the people they meet as the sites that they visit."
Why take an organised tour
"It's possible to travel independently in Iraq but not as easy as it is in many other countries. Costs can be extremely high for some services, for example, and a lack of general information and tourist infrastructure can also hamper individual travel at times."
Why take an organised tour
Aled Evans, from our expert supplier Undiscovered destinations:
"It would be possible to travel independently but the costs would be large and it would take time to research a safe trip. In regions like this, it is always best to travel with a respected and established operator. Like many other countries with an under developed tourism sector, the main challenges are logistical. Transport, accommodation and access to areas. Having good local knowledge is vital."
And some tips from one of our travellers
"The visit to the battlefield of 331BC Gaugamela where Alexander the Great defeated Darius III was particularly good because of the excellent talk on the history and strategy employed. However the scenery in the mountains, the Kurdish people and the many historic and cultural site were all interesting and memorable. The more you have read about the area first the more I think you get from the trip. Be prepared to be flexible and enjoy it as it comes." – Jenny Maddick, in a review of her Iraq Kurdistan holiday
More about Iraq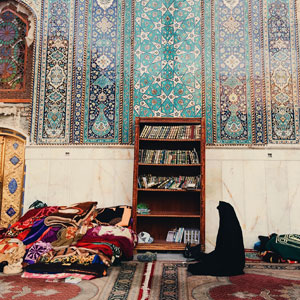 Iraq lies well off the travel map for all but the most intrepid souls, and those that do make it here head for the mountains of Iraqi Kurdistan.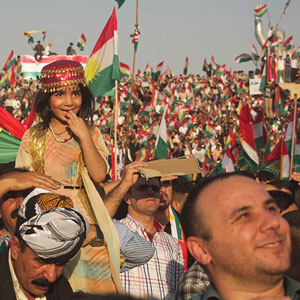 Iraq should be a big draw for adventurous travellers, thanks to its beautiful landscapes and its ancient cities and monuments.