Is it safe to travel to Iraq?
Iraq has a long and storied history and was home to some of the planet's earliest civilisations. However, the country has been in chaos since the United States-led invasion in 2003 and the subsequent fall of Saddam Hussein. Post invasion governments have struggled to maintain peace, and the country has seen intense sectarian violence and a resultant weak economy, in spite of the country's huge crude oil reserves.
In 2014 the Islamic State group took control of large parts of the country, fuelling further violence, though it was eventually driven out by a government offensive in 2017. Even so, there continues to be a risk of terrorism, kidnapping and civil unrest.
The security situation in Kurdistan is very different from the rest of Iraq, and although Islamic State has been active in neighbouring areas, it did not succeed in infiltrating Kurdistan. However, unresolved political tensions caused by the independence referendum of 2017, and the Iraqi government's
unwillingness to recognise the result
, mean the Kurdish region is vulnerable to regional instability, so it always pays to monitor the situation on the ground.
What do our tour operators say?
Two of our UK based holiday companies run small group tours to Iraqi Kurdistan. They work in tandem with travel experts on the ground who are deeply involved in and knowledgeable about the region. One of our operators now offers holidays Southern Iraq.

JIm O'Brien from our expert supplier Native Eye:
"The first thing to note is that Kurdistan – although technically part of Iraq – is a very different proposition. It hasn't suffered from the same problems that the rest of Iraq has experienced, and has its own government and military, as a semi-autonomous state. Security here is a world away from Iraq proper, and although Islamic State had been operating in nearby areas, it never made inroads into Kurdistan even during the height of the problems. We keep very up to date with what's happening here and our local team in Kurdistan is extremely well connected with local security elements, to keep abreast of developments and ensure that we can run trips safely."
Aled Evans, from our supplier Undiscovered destinations:
"Iraqi Kurdistan is certainly a safer prospect to travel in than the rest of the country, although the FCO does still advise against all but essential travel. The region is stable and security forces very efficient. It is not a destination for everyone but those who do visit always come back with a smile and great memories."
What does the FCO say?
Western governments continue to advise against all but essential travel to parts of Iraqi Kurdistan and southern Iraq, and against all travel to the rest of the country.
The UK Foreign and Commonwealth Office advice
is no different. According to them, threats include a high risk of terrorist attack and kidnapping. They also warn that coalition forces, including those from the UK, are still carrying out targeted airstrikes against Islamic State in northern and western Iraq; and that in areas recently liberated from Islamic State, there could well be unexploded devices and other war remnants. While pointing out that Kurdistan is a safer prospect than the rest of the country, they advise that situation there could deteriorate quickly.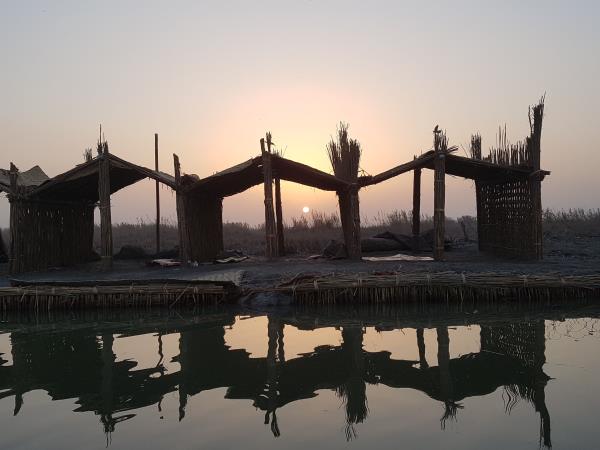 Explore Southern Iraq as we travel from Baghdad to Basra
From
£4995
10 days
ex flights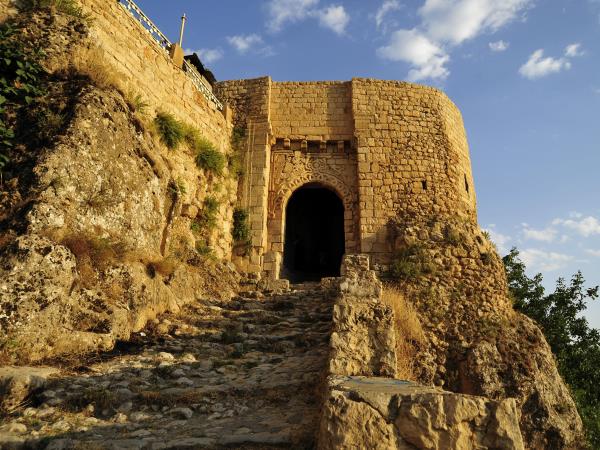 Amazing ancient sites of a hidden corner of the Middle East
From
£3099
9 days
ex flights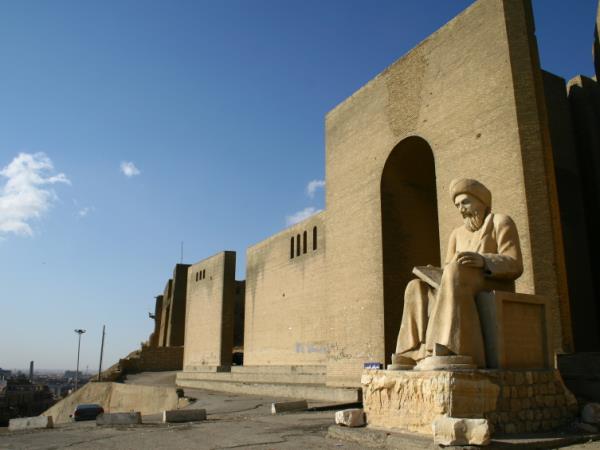 Iraqi Kurdistan is a fascinating place of sheer beauty
From
£2795
8 days
ex flights
If you'd like to chat about Iraq or need help finding a holiday to suit you we're very happy to help.

What about insurance?
Getting comprehensive travel insurance is crucial when planning a trip abroad. If you're still keen to visit Iraq despite UK government warnings, getting travel insurance has to be a priority. Campbell Irvine Direct, who we work with, offers
specially tailored policies
for people travelling to countries against FCO advice, and often cover our travellers when other insurance companies won't. You could, for example, be offered a policy that will cover you in the case of illness and theft, but not in the event of war, rebellion or terrorism.
What about visas?
All visitors to Iraq, including Iraqi Kurdistan, need a visa, usually obtained at your local Iraqi Embassy prior to arrival in Kurdistan. Most flights operating from Europe and the Middle East fly directly to Kurdistan without going via Baghdad. Be aware that flight suspensions can happen at short notice due to current instability, so check the local situation before you organise travel.
More Iraq articles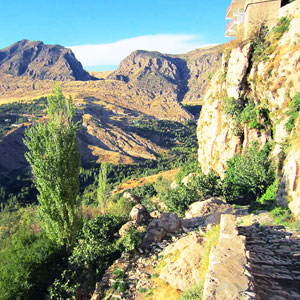 Iraq's sweltering summer season brings temperatures in excess of 40°C, so it's best to stick to the spring and autumn.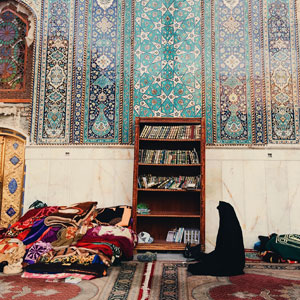 Meet welcoming people and discover citadels, bazaars, and monasteries when you head north to Iraqi Kurdistan.