Carmel Hendry, from our holiday company Explore, says:
Food & drink
"A lot of the experience is food related, not necessarily cooking classes, but taking people to that small place where a Jamaican would go for lunch. For example, there's a place in the south near Port Antonio called Boston Bay which is famous for jerk pork and chicken... it's just a small dusty road with open-air, corrugated iron shacks with different people cooking up proper jerk."
Itinerary tips
"My favourite place was Treasure Beach which is what Jamaica was probably like 50 years ago, with tiny hotels, many locally run, all low level. It's really laid-back, everyone is really friendly and knows each other, and there's lots of beautiful nature around there. Obviously you've got the beach, which is really lovely, but there is a place called the Black River, where you can do boat trips and go caiman-spotting. To get there you go in a boat up the Caribbean Sea and then up the river, and while you're on the sea, you can often see dolphins"
Our Jamaica Holidays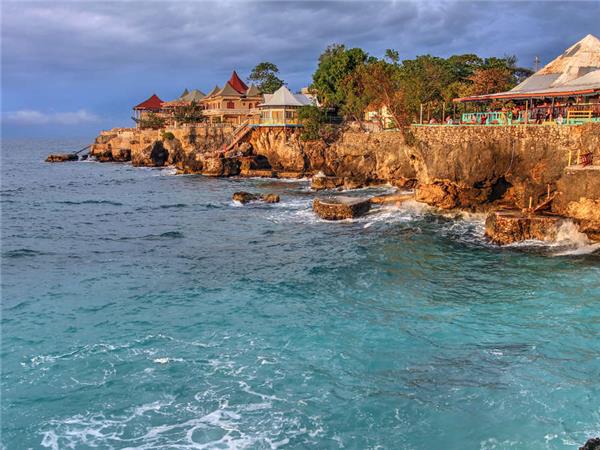 Jamaica highlights tour in 12 days
From
£2379

to

£2560
10 days
ex flights
Crime
"We have been operating all year (2019) and we haven't had any security issues at all. The crime that most tourists will face is petty crime, such as theft from purses, etc., and the thing that Explore prides itself on is that we do have tour leaders with the group. They're not there at all times, and obviously people want to go and do their own thing too, but our tour leaders can brief people on safety wherever they are, and on what to do and what not to do, for example, telling people not to walk down a particular street at night. This is particularly useful in a big city like Kingston, where there might be more crime."
Overrated attractions
"There's a famous place called the Luminous Lagoon. It's one of the only places in the world where you can see a tiny sort of plankton in the water called dinoflagellates. They glow when you're moving in the water, which is obviously pretty cool, but the whole experience is so geared towards tourists, and very busy. But I think that's a problem with Jamaica, you really have to work to find things that aren't just being sold as an excursion from a hotel. It's sold as a once in a lifetime thing, but for me just seeing the normal villages, in the Blue Mountains for example, which have beautiful nature and are really quiet, made me feel as if I was seeing the real Jamaica."
Aled Evans, from our holiday company Undiscovered Destinations, says:
Staying safe
"As with travel anywhere, there are areas that you should not visit. This is when the use of a good local guide is important, as knowing the local area and where to go and how to get there is vital. Certain areas of Kingston and Montego Bay should not be visited by tourists."
Small group tours
"If you like travelling with likeminded people who want to get away from the all inclusive hotels, then a small group tour gives you that option. Keeping the group small means interaction with your guide and local people is maximised, while costs are kept lower than travelling on a private tour or excursion."
Making the most of Jamaican culture
"There is so much more to Jamaica than the all-inclusive hotels. Get out and see the island and the local culture. Meeting the local people and interacting at markets is definitely a highlight. The food is fantastic – don't be afraid to stop and try something from a roadside BBQ stall. If the locals are eating there, you know it is going to be good. Jerk chicken straight off the BBQ washed down with a cold can of Red Stripe is a culinary experience that is difficult to beat!"
Our top Jamaica Holiday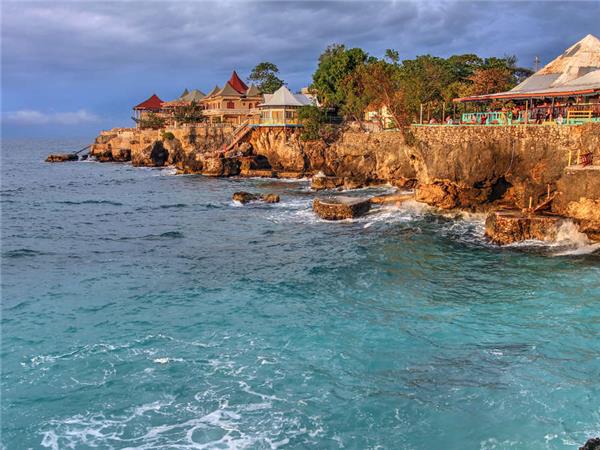 Jamaica highlights tour in 12 days
From
£2379

to

£2560
10 days
ex flights
Small group travel:
2023: 30 Oct, 20 Nov
2024: 24 Jan, 14 Feb, 28 Feb, 20 Mar, 24 Apr, 2 Oct, 30 Oct, 13 Nov, 27 Nov
If you'd like to chat about Jamaica or need help finding a holiday to suit you we're very happy to help.

Jamaica advice from one of our travellers

Be prepared for the variety of accommodations from rustic to fairly luxurious.

"Be prepared for the variety of accommodations from rustic to fairly luxurious. Tourist areas price in US dollars; out of the way places in Jamaican dollars; withdraw a moderate amount of each at ATMs as you go rather than trying to guess how much of each to take at the start; local exchange rates vary a lot. Use a credit or debit card which doesn't penalise you for cash withdrawals, as this is likely to be more frequent than paying direct by card.

"As a couple who drink little alcohol but joined most optional group activities and meals, we spent a total of about £25 per person per day in November 2019 (excluding hotel cost for extra night). If you want to fly direct from and to the UK, you may need to book an extra night in Jamaica – better to do this in Treasure Beach, despite cost of transfer." – Keith Jeremiah on our Jamaica Highlights tour