Things to see and do in the Drakensberg, KwaZulu-Natal
The 'Berg' as the Drakensberg are often affectionately known form the highest mountain range in southern Africa.
With peaks up to 3,482 metres, they are part of a 243,000 hectare mountain park declared a UNESCO World Heritage Site in 2000. Their respective names in Zulu and Afrikaans (uKhahlamba/Drakensberg) mean 'Barrier of Spears' and 'Dragon Mountains' and vividly conjure up the soaring grandeur of these dramatic, craggy peaks and sandstone cliffs.
Famous for its hiking routes, the Berg is also famous for the rock art left behind by the San people with literally thousands of individual images from around 500 sites, some dating back around 2,400 years. Forming an inspiring chain of seasonally snow-capped peaks and buttresses, deep gorges, and sheer cliffs, the region stretches across three sections, the Southern, Central and Northern Drakensberg.
Our KwaZulu-Natal Holidays
Northern Drakensberg
The northern end of the Drakensberg is the home of the Royal Natal National Park and its famous Amphitheatre which for more than 5kms towers up over 3,000 metres.
If you're fit and feeling adventurous, you can climb to the top of the escarpment with the aid of a chain ladder for some epic views. Mountain baboons are often seen clambering across the rocky outcrops while soaring birds of prey including black eagles and the rare bearded vulture (lammergeyer) are often seen.
The region is also famous for its waterfalls including the Tugela Falls (the second highest waterfall in the world) which plunges a spectacular 948 metres in a series of five cascades down sheer cliffs. There are numerous spectacular hikes including Devil's Hoek Valley, Amphitheatre to Cathedral, Mckinley's Pool, Gudu Falls, The Grotto Mont-Aux-Sources via Basutho Gate and The Chain Ladder, Otto's Walk & Bushman Paintings, Tugela Gorge and many more all differing in length.
Southern & Central Drakensberg
Only two hours from Durban by car, the Southern 'Berg is home to many nature reserves including Coleford, Loteni and Kamberg and more than 150 rock art sites reflecting the beliefs and cosmology of the ancient San people with some of the earliest examples of both colour and a primitive form of perspective.
Walking trails of every level of difficulty can be found throughout the region. The best leisurely hikes suitable for family groups include the valley from Garden Castle towards Sleeping Beauty Cave with rivers, rapids, pools and forest to enjoy along the way or a wander up the Pholela stream at Cobham or to The Big Pool on the Ngwangwana River at Bushmannek.
In the Central 'Berg, the Giant's Castle Reserve has three rest camps and a network of hiking trails. Geologically the region is a mix of outcrops and pinnacles with descriptive names like the Bell, the Pyramid and the Organ Pipes. The highest of them all is Cathedral Peak at over 3,000 metres while Mike's Pass has some tremendous views over the whole of the Central area. Rainbow Gorge is one of the region's most beautiful natural features.
Our top KwaZulu-Natal Holiday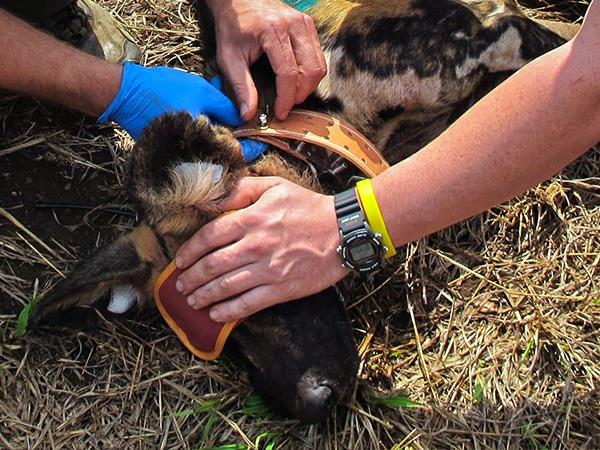 Award-winning, Fair Trade certified wildlife conservation!
From
US $1463
14 days
ex flights
Small group travel:
2022: 3 Oct, 17 Oct, 31 Oct, 14 Nov, 28 Nov, 12 Dec, 26 Dec
2023: 9 Jan, 23 Jan, 6 Feb, 20 Feb, 6 Mar, 20 Mar, 3 Apr, 17 Apr, 1 May, 15 May, 29 May, 12 Jun, 26 Jun, 10 Jul, 24 Jul, 7 Aug, 21 Aug, 4 Sep, 18 Sep, 2 Oct, 16 Oct, 30 Oct, 13 Nov, 27 Nov, 11 Dec, 25 Dec
If you'd like to chat about KwaZulu-Natal or need help finding a holiday to suit you we're very happy to help.