Wildlife in KwaZulu-Natal
The wildlife of KwaZulu-Natal's parks and reserves is expertly managed by Ezemvelo KwaZulu-Natal Wildlife which, during more than 100 years of formal conservation, has received many awards for the quality of its service to conservation and for the high standard of management of the province's natural resources.

KwaZulu-Natal is home to the Big Five - lion, rhino (both black and white), elephant, buffalo and leopard - alongside a huge range of other game animals including cheetah, zebra, giraffe, hyena, jackal, blue wildebeest, impala, waterbuck, common and mountain reedbuck, kudu, bushbuck, steenbuck, duiker, warthog as well as rare and exotic species like the nyala antelope and more than 300 species of birds.

The province also boasts many of Africa's top game parks and reserves including the continent's oldest, the Hluhluwe-Imfolozi Game Park opened in 1895. As the home of Operation Rhino in the '50s and '60s, the park became world famous for bringing the white rhino back from the edge of extinction. Numbering less than 20 animals in 1900, there are now more than 1,600 white rhino in the park (10,000 worldwide) and more than 350 black rhino.

Located in northern Zululand, uMkhuze Game Reserve has a huge diversity of natural habitats from mountains to broad stretches of acacia savannah, swamps and a variety of woodlands including riverine and sand forest. This diversity of habitats attracts a corresponding variety of wildlife including black and white rhino, elephant, giraffe, nyala, blue wildebeest, warthog, eland, hippo, impala, kudu and other smaller antelope.

Another of Africa's oldest reserves, Pongola has more than 300 bird species and a range of plains game including elephant, white rhino, leopard, zebra, giraffe, blue wildebeest, kudu, impala, nyala, warthog, waterbuck, common and mountain reedbuck.

One hundred years after the last sighting of elephant in the Pongola area, two breeding herds were reintroduced in 1994 and The Space for Elephants Foundation was formed to sustain an elephant population of 1,000 and re-establish ancient migration routes.

Tembe Elephant Park on the northern border between KwaZulu-Natal and Mozambique is famous for being home to the largest elephants in Africa. Today, over 220 of these gentle giants still remain in their ancestral homeland alongside the other members of the Big Five and many other mammal species right down to the tiny Suni, one of the smallest antelope in the world.

The Indian Ocean off KwaZulu-Natal is one of the most biodiverse marine hotspots in the world renowned for the humpback and southern right whales which migrate north along the coast during June and July and back south again in September and October.

Dolphin sightings are also a daily occurrence year-round. One of the world's great marine migrations, the Sardine Run, also takes place each year in June and July when huge shoals up to 7 kms long made up of millions of silver sardines (pilchards) migrate along the south coast creating a feeding frenzy of sharks, dolphins and sea-birds in their wake.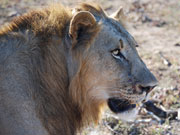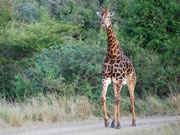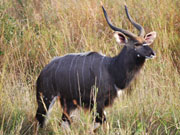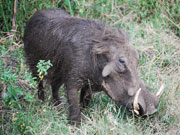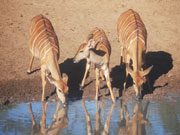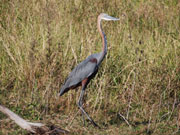 The northern Elephant Coast has coral reefs that are home to more than 1200 fish species including manta rays, leatherback and loggerhead turtles, colour-changing octopus and giant potato bass while south of Durban, Protea Banks is known for its many shark species and the Aliwal Shoal reef has regular sightings of dolphins, manta rays, hump-backed whales and ragged tooth sharks. Game fish species in the Indian Ocean include dorado, tuna, barracuda, kingfish, black and blue marlin, sailfish, spearfish, wahoo among many others.
Finally, KwaZulu-Natal is home to about 470 bird species and another 200 which are seen less often. The importance of KwaZulu-Natal in bird conservation is reflected in the number of Red Data species in the region. Of the 62 species currently listed, 49 occur regularly and the province makes a major contribution to the conservation of 26 of these.
The Elephant Coast is famous throughout South Africa as a birding Mecca with more than 500 species recorded in a variety of habitats. Rare exotic species such as the pink-throated twinspot, neergard's sunbird, woodward's batis and iconic species such as the southern-banded snake eagle, pels fishing owl and African broadbill can be seen. The Ndumo Game Reserve has the greatest variety of bird species of any protected wildlife area in South Africa while the uMkhuze section of the iSimangaliso Wetland Park has more than 320 species. The wetlands are renowned for huge numbers of waterbirds including pelicans, storks and flamingos, rosy-throated longclaws, pygmy geese and lesser jacanas.
Back to the top
Convert currencies