Safari & Beach holidays in KwaZulu-Natal
Savannah meets sand dunes in KwaZulu-Natal, and big game reserves with world-class conservation legacies line a coastline sheltering some of the most biodiverse waters in the world. Nowhere in South Africa is there a better, or more convenient, place to combine Big Five safaris with some serious, and seriously secluded, beach time.
And even the beaches here pack a wildlife punch - you can simply sit back and sun bathe if you want – but you'd be missing bird watching from a canoe in Kosi Bay, snorkelling with manta rays among pristine coral reefs or watching turtles hatching in the moonlight.
Our KwaZulu-Natal Holidays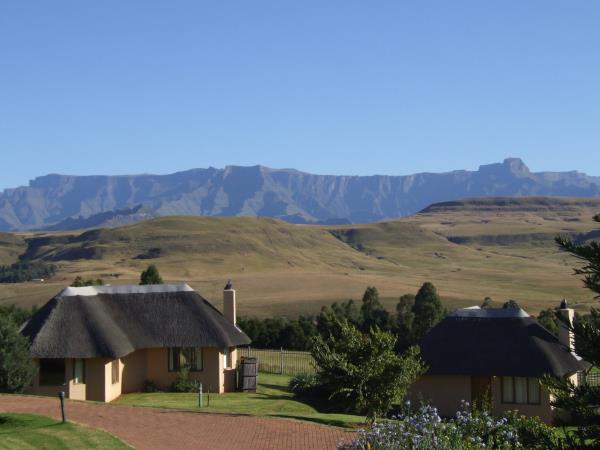 South Africa's best kept secret, a must for second time visitors
From
£7500
15 days
inc UK flights
What does a KwaZulu-Natal safari and beach holiday entail?
In a nutshell, exactly that. A few days of game drives and safari lodge luxury in KwaZulu's wildlife reserves in search of the Big Five, followed by a short transfer to the coast for a few more days of relaxation, and marine exploration along the phenomenal Elephant Coast.

If you're booking a bespoke, tailor-made itinerary then your safari and beach options are almost limitless. Choose to spend an extra day on safari, or opt for an additional stay along the Elephant Coast to make the most of its incredible diversity. You might choose to visit St Lucia, the largest estuary in Africa where you can enjoy boat rides to spot hippos and crocodiles or instead kayak among the mangroves in Kosi Bay at the top tip of the iSimangaliso Wetland Park

Tailor-made tours also give you the luxury of choosing when to travel – crafting your trip at the best time to see sea turtles laying their eggs, humpback whales migrating up the coast towards Mozambique or lions gathered around waterholes in Hluhluwe-iMfolozi.
Be aware that game drives in KwaZulu-Natal's game reserves usually start at the crack of dawn so expect early starts. Animals are most active during the cooler, early hours, with predators on the prowl and birdlife bursting into song. Don't worry, you can catch up on your holiday snoozing when you hit the beach later in your trip. Morning game drives in open sided jeeps can be chilly – especially if you're travelling during the dry, KwaZulu-Natal winter months of April to September - although you'll quickly get warmer as the sun comes up.
Where will I stay?
Accommodation in Hluhluwe-iMfolozi and KwaZulu-Natal's other reserves is usually a combination of tented camps and luxury lodges, dependent on your budget, which your holiday specialist will arrange all your game drives, walking safaris and other wilderness experiences for you in conjunction with them. In Hluhluwe-iMfolozi the majority of the lodges are found outside the park's gates – but within easy striking distance for early morning safaris. In the private reserves – many of which offer a truly excellent safari experience – lodges are usually embedded in the heart of the reserves themselves.
The Elephant Coast meanwhile offers a variety of accommodation from luxurious eco-lodges with direct access to pristine white-sand beaches, to boutique in-town hotels and even campsites in the dunes to suit your budget.
Our top KwaZulu-Natal Holiday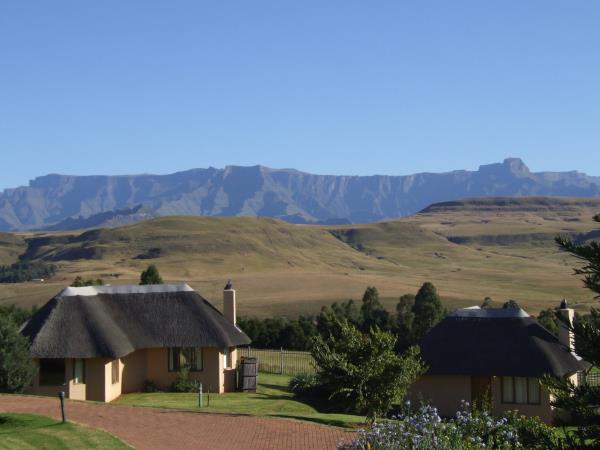 South Africa's best kept secret, a must for second time visitors
From
£7500
15 days
inc UK flights
Tailor made:
Our trips are tailor made and departures can be arranged all year round. This itinerary is simply a suggestion which can be modified entirely to your personal wishes including departure date, duration, accommodation used and how long you spend in each destination.
If you'd like to chat about KwaZulu-Natal or need help finding a holiday to suit you we're very happy to help.

Safari & beach highlights
Hluhluwe-iMfolozi
KwaZulu-Natal's conservation giant, Hluhluwe-iMfolozi, is Africa's oldest game reserve and home to its highest concentration of white rhinos. Operation Rhino, which took place here in the 1950s and 60s has been widely credited with saving this species from the brink of extinction. You'll also have the chance to spot lions, black rhinos, elephants, buffalos, leopards, cheetahs, giraffes and more – as well as a plethora of bird life. Spine-tingling walking safaris with expert trackers are possible, along with traditional game drives in open-sided jeeps.
Phinda Private Game Reserve
Encompassing woodland, savannah and wetlands just a stone's throw from the iSimangaliso Wetland Park and the Indian Ocean coast, Phinda Private Game Reserve is a conservation success story. Black rhinos are particularly prevalent here - the park is part of the WWF black rhino range expansion project, and its proliferation of rare sandy forest (a large share of what remains of this type of ecosystem in the world) mean it is possible to see tiny Suni antelopes and red duiker. You'll also need to keep your eyes peeled for the rest of the Big Five on game drives and wilderness bush walks.
Tembe Elephant Park
Located on the border with Mozambique and only allowing 10 vehicles in per day, Tembe is remote, wild and unique. It is best known, perhaps unsurprisingly given its name, for its huge population of elephants – over 220 of them roam the park including some of Africa's largest tuskers. Tembe Elephant Park provides important protection to these pachyderms along what was once one of Africa's most notorious ivory routes. This park's community credentials are terrific too - the local Tembe tribe own and co-manage the reserve on their ancestral land.
Kosi Bay
Four lakes join together in Kosi Bay in an intricate network of channels lined with mangroves and forests of giant raffia palm. Canoe through the estuary to watch an abundance of birdlife, or simply observe local fishermen at work - using traditional Tsonga fish trap techniques that have been passed down through generations for over 700 years. Turtles arrive on Kosi Bay's white-sand beaches from November to January, while the estuary mouth offers spectacular snorkelling among coral reefs. Visits to local Zulu villages are also possible.
iSimangaliso Wetland Park
Encompassing the greater part of the spectacular Elephant Coast, South Africa's first UNESCO World Heritage site protects a smorgasbord of environments from savannah to sand dunes, coastal forests to coral reefs. The St Lucia Estuary – the largest estuary in Africa and home to South Africa's largest population of hippos – offers opportunities for hippo and crocodile safaris or boat trips to see whales and dolphins as they cruise past the estuary mouth. This is also one of South Africa's most important RAMSAR sites – and subsequently a mecca for bird watchers keen to tick off a vast array of water birds including giant kingfishers, pelicans, fish eagles and flamingos.
Mabibi Beach
Only accessible by off-road vehicles through sandy coastal forest, this pristine, secluded beach is one of the Elephant Coast's best. You'll chill on a beach break here to the backdrop of dune-top littoral vistas and an abundance of birds-of-paradise flowers. Behind the forested dunes lies Lake Sibaya, South Africa's largest freshwater lake, where canoe trips offer up-close glimpse of crocodiles and hippo. Or enjoy a lakeside sundowner if you'd prefer to be a little less active.
Best time to go on a KwaZulu-Natal safari & beach holiday
KwaZulu-Natal's coastal subtropical climate means there's the potential for sunshine – and beach time – all year round. However, for the warmest temperatures (in the low 30Cs) you'll want to travel between November and March. This is the rainy season – so you'll likely experience the odd heavy downpour alongside plenty of summer sunshine and lush vegetation – and also high season. However, if seeing turtles nesting is a priority this is the time of year to travel. December and January can be particularly busy so book accommodation early, while November and March are slightly cooler and quieter.
Conversely, the best time to see wildlife, both in KwaZulu-Natal's game reserves and within the iSimangaliso Wetland Park, is during the dry coastal winter from April to October. At this time of year the lush vegetation thins and animals gather round shrinking waterholes – increasing your chances of spotting the Big Five and more on safari. Temperatures still hover in the low to mid-20Cs during the day – so perfectly pleasant for coastal adventures – although nights can be chilly.