Culture & traditions in Madagascar
"My wife and I and our two friends were invited to one of the local tour guide's home for his daughter's birthday. We were the first white people to go to his home and we were greeted by his wonderful family and village residents. Despite his family being poor he put out a spread of drinks for us. This is what you can expect from the Malagasy people." – George Bannister in a review of his Madagascar holiday
Madagascan culture is a curious, colourful fusion of influences drawn from seafaring Borneans and Bantu Africans, Arabic and Tamil traders, and French colonisation. There are 18 distinct subcultures here, each with their own traditions and beliefs and although the Malagasy language is spoken across the island, there are numerous dialects too. The food, also, reflects Madagascar's diverse heritage, with elements of East Asian, Chinese, Indian, European and African cuisine, and rice (vary) with everything.
Madagascar is impoverished, and very undeveloped, with most of the population living in difficult conditions especially in rural communities. The electricity supply can be intermittent and power cuts are likely; many travellers get around this by bringing wind-up torches that can be left behind afterwards. You need to be prepared to rough it when getting to these places; journeys can be uncomfortable and long, and conditions usually pretty basic. But while there's little in the way of luxury, the insights into real Malagasay culture are priceless.
Small group tours help to support and encourage traditional ways of life, while minimising the impact of tourism on what can often be quite fragile communities. As the trips we offer make as much use of local Malagasy guides and tour leaders as possible, they also provide vital income. During a typical tour you might visit a workshop making clay bricks, or factory manufacturing silk and paper, to learn firsthand about interesting production processes. You may experience the excitement of a cattle market, watch lemurs in a community-run reserve, admire local art in a museum, or even see a working sapphire mine. We know, because previous travellers tell us, that this kind of experience is frequently the most memorable part of a trip.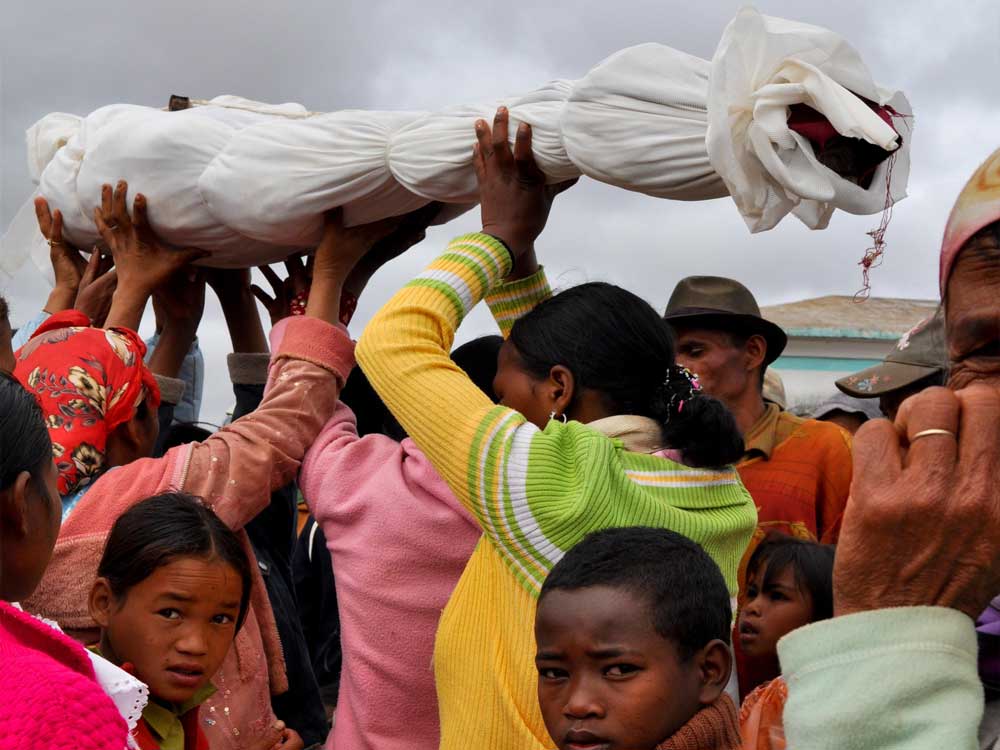 Fady
Malagasy religion is a mix of traditional and Christian beliefs, the latter introduced by British and French missionaries. Each of Madagascar's 19 ethnic subcultures has its own distinct customs and social make-up, but they share a strong belief in magic, with witch doctors and astrology often consulted for advice such as to learn the most auspicious dates for weddings or Famidihana ceremonies.

Ancient sacred rules, or taboos, known as fady, continue to be widely observed across Madagascar and every village has its own. Some of these have been helpful in preserving threatened landscapes or species of animal, although it's difficult to accept that other fady continue to exist, such as the practice of abandoning or killing twin babies which is apparently still respected by some communities. The use of local guides on Madagascar holidays ensures that visitors don't accidentally transgress any unwritten rules .
Famadihana
Madagascar is not short of interesting cultural traditions, and Famidihana is one of the most well-known. This practice, the 'turning of the bones', involves exhuming the remains of one's relatives, wrapping them in fresh silk shrouds (lamba) and then dancing around the tomb with them. Elaborate tombs are decorated with paintings and carvings that relate to the life story and unfulfilled wishes of the deceased, and the tombs are often crowned with the skulls of zebu that have been sacrificed during the funeral rites.
Our top Madagascar Holiday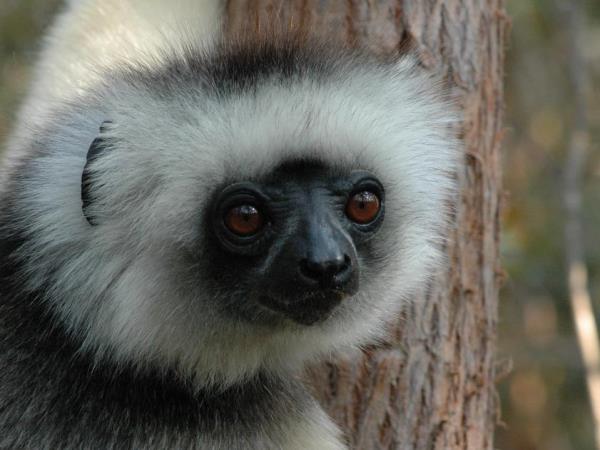 Experience the best of this enigmatic island continent
From
£3295

to

£3625
18 days
ex flights
Small group travel:
2023: 16 Jun, 15 Sep, 6 Oct
2024: 14 Jun, 13 Sep, 4 Oct
If you'd like to chat about Madagascar or need help finding a holiday to suit you we're very happy to help.

Key cultural locations in Madagascar
Ambositra
Much of the silk used for lamba cloths originates in Ambositra, which is home to the Betsileo people and also the jewel in the crown of Madagascar's wood-carving industry. Naturally this is a hotspot for souvenirs, but given Madagascar's enormous problems with deforestation, do avoid illegal hardwoods such as rosewood and ebony.
Antsirabe
Antsirabe was founded by Norwegians in 1856 as a mountain retreat, and there are still many thermal baths dotted around. Much of the architecture here dates back to colonial times, and you'll see a quirky mix of French cottages, Scandi-style villas and English country gardens as you ride down tree-lined avenues in a pousse-pousse (rickshaw).
Fianarantsoa
This hilltop city is the heart of Madagascar's wine industry, where tastings, market tours and meeting local farmers are a pleasant addition to hikes around local villages. Fianarantsoa's labyrinthine streets are lined with handsome 19th century architecture, balconies frequently dressed with colourful floral displays.
Ifaty
Sunsets are idyllic in Ifaty, a pleasant little fishing community that serves as Madagascar's principal base for activities such as whale watching, snorkelling and diving. The surrounding landscape is arid desert, dotted with spiny cacti and baobab trees. This is a popular spot to unwind at the end of a trekking holiday in Madagascar, with a laidback vibe that's as attractive as the beaches.
Cultural tips from our holiday reviews

it was also fascinating to see the lives of all the people along the way. It is such hard work for people to get by

"Some of the reserves were run directly by local people who received the entry fees. Guides and drivers got revenue. We bought local handicrafts. Very cheap to us. Important to the locals. The fees to the parks create the incentive for local people to preserve them and their flora and fauna." - Paul Shepherd

"...it was also fascinating to see the lives of all the people along the way. It is such hard work for people to get by – ploughing, planting rice, making bricks by hand, burning charcoal, transporting water in jerrycans from distant wells... the list goes on. It made such a powerful impact on me, so that even after a entire day of "just" travelling, my head was full of everything I'd seen and taken in." - Lorena Sutherland

"Wonderful tho' it was to see wildlife in natural habitats, the standout thing for me was the wonderful people I met and catching a glimpse into their customs and cultures." - Stephanie Diggon

"We also visited aluminium, recycling, horn and embroidery workshops that employed local people to create crafts for tourists and to make visitors aware of the traditional industries and methods." - Laura Davey on a Madagascar small group holiday