The rivers have, notoriously, turned red in Madagascar due to soil erosion caused by deforestation. Despite an impressive amount of protected land, over
90 percent of the countryís forests are gone,
half of them since the 1950ís, and
with over 90 per cent of their endemic species dependent on forest, the future is certainly not rosy.
In fact, it is still a very strong shade of red. Even among the famous lemur populations, an estimated 17 species of giant lemur are now extinct. However, before we judge and spurn those who slash and burn, it is important to know that this technique goes back a long way in Malagasy farming practices, and is considered by many local people to be the only way to grow rice.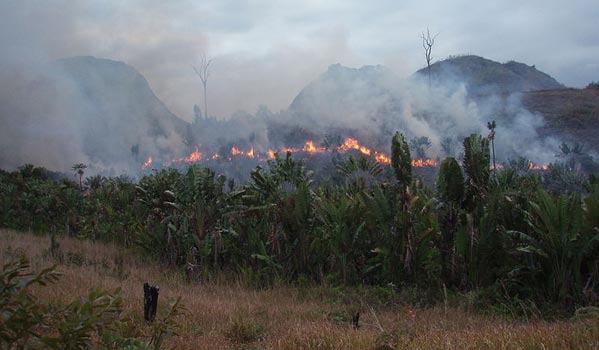 Nearly 80 per cent of Madagascarís population lives under the poverty line of $1.25 per day, so maintaining food supplies is fundamental for them, no matter what the method.
By supporting the local economy while you are there, for example using local guides and local activity providers, you are showing people that they can support their families through increased tourism revenues. And that nature can, indeed, nurture.