Best time to visit Mauritius

The start of the year is considered the best time for divers, as water visibility is at is clearest and sea temperatures are set to Sunday night bath.

Constant warmth makes Mauritius a great all rounder but be aware that the hotter months of Jan-March are also the wettest with tropical storms mixing things up amongst the heat and humidity. April-May is the best time to visit Mauritius for steady weather without stickiness although temperatures dip as you edge into June, and crowds tend to blow in with the trade winds of July-Aug. Sep-Oct are also ideal months as winds have tailed off, as have the school holiday hordes, and you'll find comfortable conditions and dry days prior to the start of the tropical summer in November.
Things to do in Mauritius
Things to do in Mauritius...
Combine it with South Africa. Mauritius is one of the world's best beach break destinations with mile upon mile of crisp white sand stretching out beneath crystal clear waters. However, chuck a little bit of Cape Town, Joburg and a safari lodge on the edge of Kruger National Park, into the mix and you've got the ingredients for one of the most romantic, exciting and downright all-encompassing travel experiences ever invented.
Putting some distance between you and the shore is one of the most enjoyable ways to experience life from a new perspective with sailing boats and catamarans providing not just a mode of transport but more, a way of life. Fishing, snorkelling and voyaging in search of secret beaches and hidden coves are all exactly what the Captain ordered with trips to nearby islands, accompanied by turtles and dolphins, essential for easing into the evening.
Spoil yourself a little. Checking into a boutique lodge in Mauritius is simply out of this world with en-suite open air showers, environmentally-friendly facilities and a delicious choice of homemade or locally sourced meals, allowing you to lie back and soak up the good times without a care in the world. Lounging by the pool before strolling over an emerald green garden en route to white sands and the Indian Ocean; go on, you know you want to.
Things not to do in Mauritius…
Forget to explore. Mauritius is covered in fertile rolling folds where bursts of tropical colour appear from dense emerald green foliage shrouded in mist from gushing rivers and waterfalls. Although the beach and the hotel pool can be very tempting prospects, it would be a shame to miss out on Mauritius' interiors with a spider's web of walking trails in Black River Gorges National Park, providing ample means to do so.
It's very easy to get sucked into the scene at Grand Baie where brand name shops, French restaurants and DJ pumped nightclubs offer a merry-go-round of fun on the island's north coast. Hey, don't get us wrong, good times are there to be had, just try to include a few local restaurants off the beaten track just to ensure you experience an authentic side to island life away from Baie's bright lights.
Stick your nose up at street food. Mauritius is much more rewarding if you have to forage for your own food with deep fried veggies (gato frire), and flatbreads (roti chaud), stuffed with split peas, curries, chutneys, chilies and pickles, available from street stalls and motorbike vendors across the country. Street food lets you mingle with local people and be a little braver rather than sticking with familiar favourites and hiding in air-conditioned restaurants with English menus.
Our top Mauritius Holiday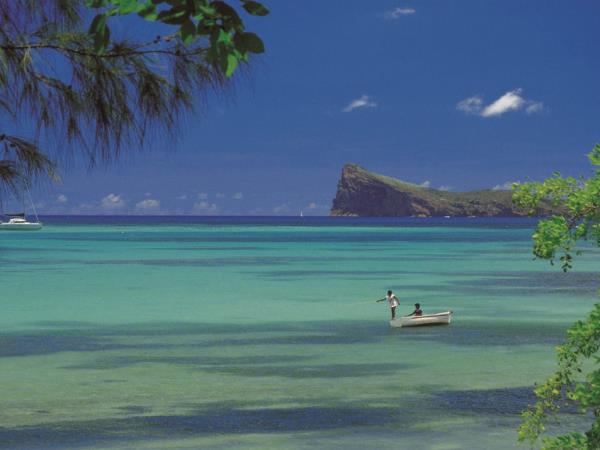 See more of Mauritius with a stay on both coastlines
From
£2142
13 days
inc UK flights
Tailor made:
This trip can be tailor made throughout the year to suit your requirements
Hello. If you'd like to chat about Mauritius or need help finding a holiday to suit you we're very happy to help. Rosy & team.
Capturing it all
Sarah Jackson, Hidden Beaches specialist at our supplier Audley Travel, shares her advice and recommendations related to Mauritius.

"It is very easy to not want to leave your hotel but there is so much more to see and do – visit the nature reserves and local towns. I loved using my GoPro video camera whilst I was last in Mauritius - I took it snorkelling, zip lining and quad biking and got some great footage."
Responsible tourism tips
"Be aware of responsible animal welfare – if you do go on a snorkel trip do not encourage your guides to throw bread in to the water for the fish. Also avoid the advertised "walking with Lions" and "swimming with dolphins" experiences."
Tip on getting around
"You can drive from north to south of Mauritius in less than two hours making it a very easy place to explore by hire car either on the new motorway or the scenic coastal road."
At Responsible Travel, we think the best people to advise our travellers are often... other travellers. They always return from our tours with packing tips, weather reports, ideas about what to do - and opinions about what not to.

We have selected some of the most useful Mauritius travel advice that our guests have provided over the years to help you make the very most of your holiday - and the space inside your suitcase.

Be flexible and go with the flow. If you are used to managing your own itinerary, you have to sit back, relax and let it be done for you.

Take some lemon juice! It's a great natural repellent to little insects. Also, take a really good camera – so many things to see, it's a real disappointment when you return if the photos haven't come out quite the way you remember them! – Kirstin Greygoose

"Don't over pack as washing can be done in a number of places. Remember mosquito repellent and a reusable water bottle." – Amanda Gentle

"If you can Scuba Dive remember to bring your C-Card as there is great diving around the islands. Also, when I was in Mauritius in March there was one of the main festivals and I was able to join in with a local family which was an amazing experience." – Dominic Andradi-Brown
Convert currencies