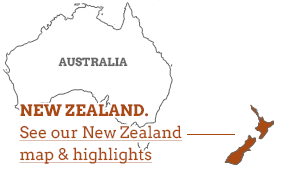 New Zealand may be renowned as the adventure capital of the world, but it wouldn't garner nearly as many accolades if it weren't set against such stunning natural backdrops. Our holidays to New Zealand benefit those snow-tipped landscapes and the wildlife and people who live in them. You'll stay in farms and family-run B&Bs run by hosts with amazing stories to tell and walk with Maori guides who'll share unfiltered insights about their lives and land. Meanwhile, wildlife trips invest in conservation projects in Abel Tasman National Park and the Subantarctic Islands, making sure your impact as a wide-eyed seal seeker or penguin peeker is a positive one.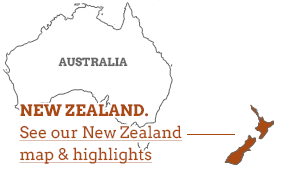 Our top New Zealand holidays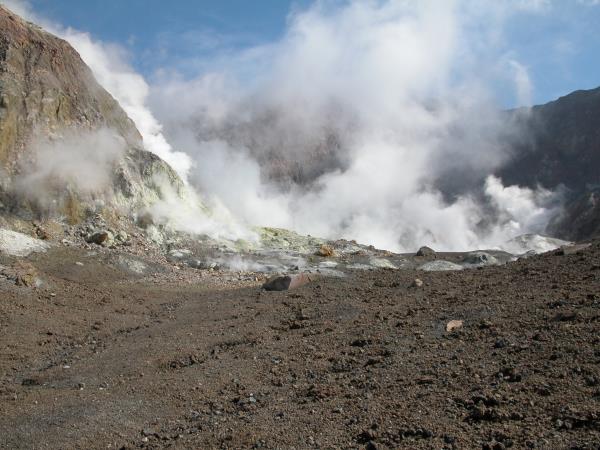 19 days
inc UK flights
Visit towering volcanic cones to broad sandy beaches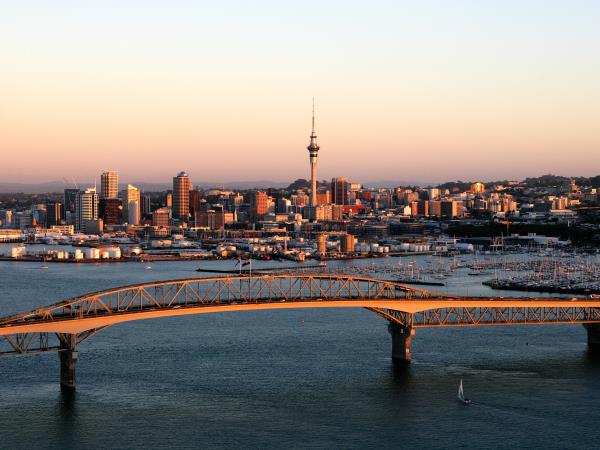 23 days
ex flights
Small Group Tour - North and South Island of New Zealand
Small group
2023: 8 Feb, 22 Feb, 22 Mar, 5 Apr, 10 May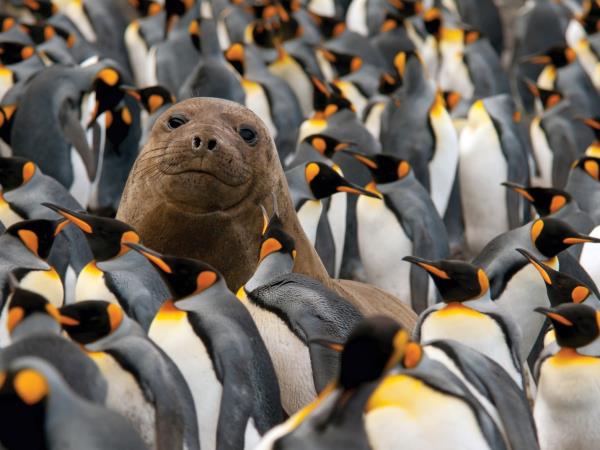 12 days
ex flights
Wildlife voyage to the Subantarctic inc Macquarie Island
Small group
2023: 25 Nov, 30 Dec
About our New Zealand holidays
Adventure capital of the world
Fancy a bungee jump over a river canyon? Or a skydive above a volcanic lake? Perhaps skimming within centimetres of rock walls aboard a jet boat is more your thing, or going over the highest commercially rafted waterfall in the world. Nowhere else in the world does adventure quite so well as New Zealand, or with (most of the time) such respect for the environment. The great thing about outdoor activities in New Zealand, of course, is that they're spread around the whole country, and there is natural beauty everywhere, so you've no need to join the queues at the hotspots.
Maori culture in New Zealand
New Zealand's indigenous people canoed over from Polynesia around 1250AD, long before European settlers arrived. The
haka,
actually a welcome rather than a war dance, may be the best-known trait of
Maori culture
but most parts of the country have their own
iwi
(tribes) happy to share with visitors tales drawn from oral folklore, and traditions including
ta moko
(facial tattoos),
wakas
(intricately carved canoes) and
kaitiaki
, the concept of being stewards of the land rather than owners. Key Maori cultural sites on the North Island include Hokianga harbour, the Waitangi Treaty Grounds, and the 'living village' of Ohinemutu near Rotorua.
Fjordland in New Zealand
Carving into the southwest corner of the South Island, and dubbed by Rudyard Kipling as 'the eighth wonder of the world', New Zealand's
Fjordland
region is wet, wild and wonderful. Only four of the 15 glacier-carved fjords can be explored on foot, with peak tramping season being summer, between December and February. Cruises are the most popular way to tour Fjordland and the best way to truly appreciate the magnificent Milford Sound. Winter sees dolphins, seals and even whales appearing, while the spring snowmelts result in torrential waterfalls. Old Rudders knew what he was talking about.
Walking holidays in New Zealand
It's no exaggeration to say that New Zealand boasts some of the greatest walking terrain on Earth. From multi-day epics such as the famous Milford Track in Fjordland and the Karamea Track, to full-day tramps including the Tongariro Crossing, there's no better way to experience New Zealand than by strapping on your boots and hitting the trail. Not that you need to be a super-fit, super-experienced trekker to enjoy walking here – there are many easygoing short routes that are no less attractive, and
walking in New Zealand
can often be combined with other activities, from catamaran cruises to kayaking or wine tasting.
Wildlife in New Zealand
Kiwis – the endangered little birds that give New Zealanders their affectionate nickname – are rarely seen, but if you want cute birds, there are three native species of penguins here, including the little blues often seen around Abel Tasman National Park. You'll encounter
marine
wildlife all around, but Kaikoura, on the northeast coast of the South Island, is justly famous. The resident sperm whales are joined by humpbacks and several other species in winter, the area has a healthy population of fur seals, and it's the best place in New Zealand for anyone wanting the unique experience of swimming with dolphins.
If you'd like to chat about New Zealand or need help finding a holiday to suit you we're very happy to help.