Maori culture in New Zealand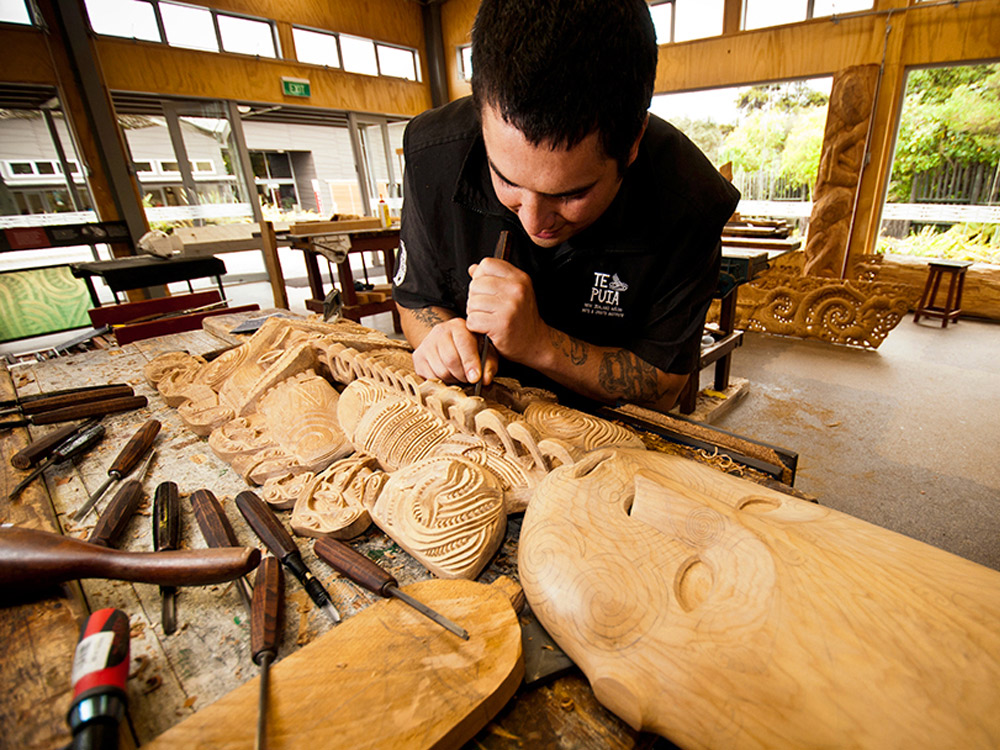 The Maori are New Zealand's indigenous people, thought to have arrived in canoes from Polynesia around 1250AD. Over the centuries, Maoris spread to virtually every corner of the country, developing as they did so a unique identity that is carried forward through oral folklore and crafts such as their intricately carved canoes (wakas) and facial tattoos called ta moko. Many areas of New Zealand have their own distinct iwi (tribe) although today, the North Island is the best place to learn about Maori culture and traditions.

In the mid 19th century many Maori leaders signed the Treaty of Waitangi with the United Kingdom. This effectively became the founding document of New Zealand and saw Maoris becoming British subjects. Over the coming years a great deal of Maori land was sold or taken, often unfairly, and only in the late 20th century did real redress begin in terms of financial settlements and restoration of sovereignty. The Maori people have long faced social and economic obstacles, and efforts continue to address these and 'close the gap', while continuing to celebrate and preserve traditional Maori culture.

One source of tension with European settlers has always been the use and renaming of land. A guiding concept of Maori culture is kaitiaki – that they are not owners of the land, simply its guardians. Maori mythology has it that all things have their own spirit, and many of New Zealand's geographical features consequently have two names. Mount Cook, New Zealand's highest mountain (and where Sir Edmund Hillary trained before his ascent of Mount Everest) is a good example. Maori legend says the mountain is actually an early explorer known as Aoraki, and since 1998 it has been officially known as Aoraki/Mt Cook.
Highlights of Maori culture in New Zealand
The haka
The famous ceremonial dance involving bloodthirsty yelling, bared tongues and rolling eyes is often attributed to Maori warrior culture, but it's actually more likely to be used as a welcome, and a celebration of life. If you witness a performance of the haka and are invited to join in, the best advice is to throw yourself into it with abandon.
Hokianga
This area in the very north of Northland is said to be where Kupe the great navigator landed, becoming the first to discover New Zealand (Aoteroa), and remains a sacred place in Maori culture. Dolphins and killer whales are regularly seen in the Hokianga harbour, and in the nearby Waipoua Forest you can see two of the tallest kauri trees in New Zealand, both of them well over 1,000 years old.
Our top New Zealand Holiday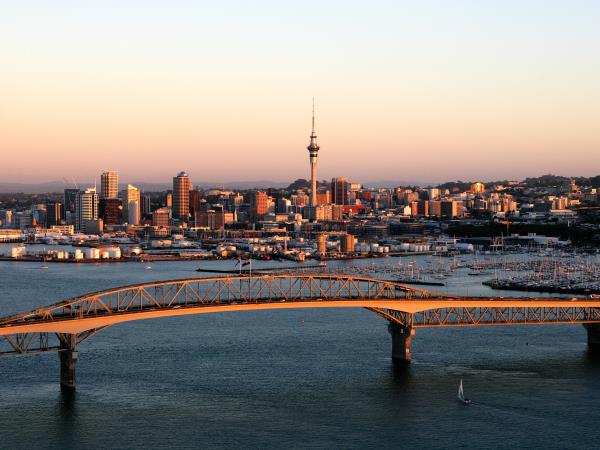 Small Group Tour - North and South Island of New Zealand
From
£6545
23 days
ex flights
Small group travel:
2021: 24 Nov
If you'd like to chat about New Zealand or need help finding a holiday to suit you we're very happy to help.

Waitangi Treaty Grounds
Occupying a fittingly picturesque location overlooking the Bay of Islands, this was the official residency of the British representative of New Zealand when the Treaty of Waitangi was signed. Besides an interesting museum, there is a beautifully carved traditional Maori meeting house and the world's largest war canoe.
Lake Tarawera
Lake Tarawera is one of the largest lakes in New Zealand, full of rainbow trout. In the 19th century, its pink and white terraces, formed of silica deposits, were New Zealand's first tourist attraction until in 1886 a volcanic eruption destroyed them. This event was preceded by the apparition of a 'phantom canoe' on the lake, famously witnessed by a young Maori girl who was one of the few from her tribe to survive the disaster.
Rotorua
Rotorua, with the perpetual whiff of sulphur in the air due to geothermal activity, is Maori heartland. Lakeside Ohinemutu nearby is a 'living village' where you can take a guided tour to see the steam vents where food is cooked, the carved meeting house inlaid with paua shells where every cut and swirl has a meaning, and the outdoor bathing sheds. Rotorua is also a good place to try a traditional hangi meal, cooked in a pit on top of hot stones, and covered with earth to trap the heat.
Wellington
The Museum of New Zealand Te Papa Tongarewa in Wellington, known as Te Papa, traces New Zealand's unique geological and human history with a series of fascinating exhibits and collections. Maori culture is particularly well represented, the taonga (prized objects) on display including artworks, handicrafts, weapons and tribal flags, as well as a superb meeting house and a replica of the Treaty of Waitangi.