Highlights of overlanding
Michael Battley from our supplier Dragoman on who takes an overland tour, and why:
"Awareness of overlanding has grown over the last few years from people wanting to get a real feel for the place they are visiting instead of just ticking off the highlights. We still see them, but we also genuinely get off the beaten track, to highlights you didn't know even existed. These tours attract people of all ages, from all walks of life, travelling as solo passengers, couples, families and friends from all over the world. We take the time to enjoy the journey and the experience, instead of just hopping form one place to another. Getting you into the local community is an integral part of our itineraries."
Overlanding in South America
Overlanding in South America
Yamila Barba, a tour leader for our supplier Intrepid, shares her tips on what to expect from a Buenos Aires to Rio de Janeiro overland holiday:
"I wouldn't recommend this trip for people who are not open minded enough to understand that things are very different to their country. Here, you have to have a lot of patience – your bus may be on time or sometimes not. You have to wait, you can go for a beer… or you get to the border and you don't know how long it will take to cross. People are used to Europe where you can go from one country into another without problems, so they need to get used to being in queues all the time. Not everybody is open to the queuing and waiting. Other people want to know exactly how long we will be waiting. Sometimes I can say roughly – but when we cross the border between Argentina and Brazil, we don't know. It could be one hour, it could be three."
Trans Siberian family fun
Trans Siberian family fun
Dan Mozley from our suppliers Sundowners Overland, believes the Trans Siberian makes for a great family holiday:
"The railway offers an experience like no other for families. Create your own little space in your Kupe cabin (4-berth). Kids love bunk beds don't they? Then venture to the dining carriage for your evening meal and play a board game between friends – you'll be in good company as many local families use the railway as a means of transport whether they are simply travelling to meet loved ones or moving home with all their worldly possessions. The train is a great place to make friends and little ones will soon find others of a similar age, running the length of the carriage for fun where language isn't an issue."
The Silk Road overland
Michael Battley from our supplier Dragoman explains why the Silk Road is such a sought after route:
"Asia is perfect for overlanding. You've got vastly different landscapes, cities, cultures, history, architecture and wilderness that would otherwise be very difficult to get to on your own. It has so many highlights from the wilds of Mongolia, to the mountains of Tajikistan and Kyrgyzstan, to parts of the Great Wall of China not visited by tourists, to impressive structures in Samarkand and Bukhara. An overland Silk Road adventure can get you to places that no one else can."
Cherry blossoms and Ger camps
Cherry blossoms & ger camps
Dan Mozley from our suppliers Sundowners Overland on travelling from Japan to Russia by rail and boat:
"Our 'Grand Trans-Siberian' journey offers a fantastic and varied overland experience taking in the Trans-Siberian railway, high speed 'bullet' trains In Japan and the South Korean ferry from Sakaiminato to Vladivostok. The ferry travels across the Sea of Japan in just over two days, giving you time to relax, take in the air and keep your eyes out for local wildlife while strolling the upper decks. This journey really appeals to anyone looking at taking in cherry blossom in Kyoto (early April) before heading into Russia and Mongolia for a nomadic Ger camp experience in Terelj National Park. A journey of real contrasts."
In it for the long haul
Jess Millett, from our supplier, Tucan Travel, shares her advice on the reality of an overland trip:
"To make the most of an overland tour you need to be very flexible, quite patient, and up for a really good adventure. Due to the very nature of these tours, there's always a chance that something can go wrong – like a tyre blowing, or a breakdown – so you need to be able to shrug that off and make the most of it. An overland trip is ideal for solo travellers as it's a very sociable style of travel – you're mucking in together; you're cooking together; you're cleaning together, so there's a definite community spirit. You're almost guaranteed to make some really good friends and share some incredible memories."
Our top Overland Holiday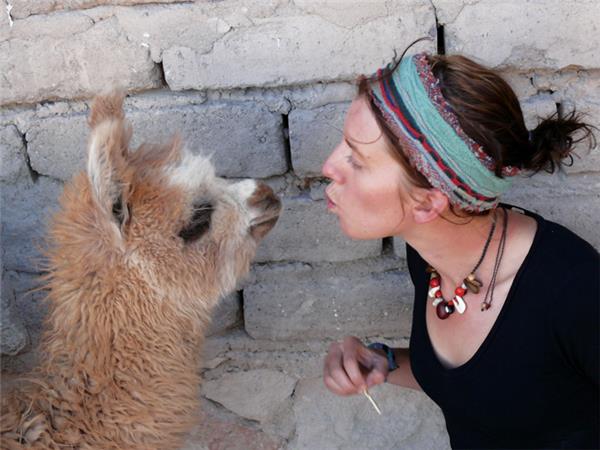 Explore the Amazon Andes and Inca trail
From
£3092

to

£3555
25 days
ex flights
Small group travel:
2018: 29 Nov, 20 Dec, 27 Dec
2019: 24 Jan, 7 Mar, 21 Mar, 4 Apr, 11 Apr, 18 Apr, 25 Apr, 9 May, 16 May, 23 May, 30 May, 6 Jun, 13 Jun, 27 Jun, 4 Jul, 18 Jul, 25 Jul, 1 Aug, 15 Aug, 22 Aug, 29 Aug, 5 Sep, 12 Sep, 19 Sep, 26 Sep, 3 Oct, 17 Oct, 24 Oct, 31 Oct, 14 Nov, 12 Dec, 26 Dec
2020: 2 Jan, 20 Jan, 23 Jan, 2 Mar, 5 Mar, 9 Mar, 12 Mar, 16 Mar, 19 Mar, 23 Mar, 26 Mar, 30 Mar, 2 Apr, 6 Apr, 9 Apr, 13 Apr, 16 Apr ...
Hello. If you'd like to chat about Overland or need help finding a holiday to suit you we're very happy to help. Rosy & team.
Family advice
Jayne Harley, from our supplier, Sunway Safaris, shares her advice on travelling overland from Cape Town to Victoria Falls with kids:
"We don't get a lot of children on this holiday, but families do travel with us and we welcome kids from 12-18 accompanied by a parent or guardian. It's an incredible adventure for the kids and one that's suited to families who have some experience travelling with their children. From 12, kids are old enough to appreciate facilities and environments that might be different to that which they're used to at home and they're so adaptable too – they just muck in and find it all part of an amazing adventure."
Eating on the Trans Siberian
Eating on the Trans Siberian
Dan Mozley from our suppliers Sundowners Overland, on preparing for a Trans Siberian adventure:
"Each train has a restaurant car offering meals, snacks and drinks throughout the day. Cuisine will be customary to the region and vary in price, usually around GBP £6 for two courses and a drink in Russia. Many people choose to bring their own food, such as dried noodles, soups, bread, bottled water, alcohol and snacks. Tea, coffee, and hot water are always available through your cabin attendant 'Provodnitsa' and each train cabin is equipped with a Samovar (hot water urn). Trains pause at minor stations along the way, stopping for 5-45 minutes, so you can stretch your legs and purchase provisions from babushkas selling boiled potatoes, eggs, sausages, and meat pasties - local travellers have been known to put on a spread and invite you to join them. Additionally, vendors sporadically come on board selling snacks."
Convert currencies