With landscapes composed of volcanoes, glaciers and ice fields, Patagonia is to be savoured, not rushed. Trek through this epic wilderness shared by Argentina and Chile as part of a small group or on a tailor made and self guided holiday. Local guides enlighten walkers with their knowledge not only of the region's flora and fauna, but also the impact of climate change on these fragile ecosystems and how park entrance fees aid their conservation. You'll get a feel for Patagonian culture and traditional hospitality too, with warm welcomes at family-owned lodges and gaucho ranches.
Our top Patagonia holidays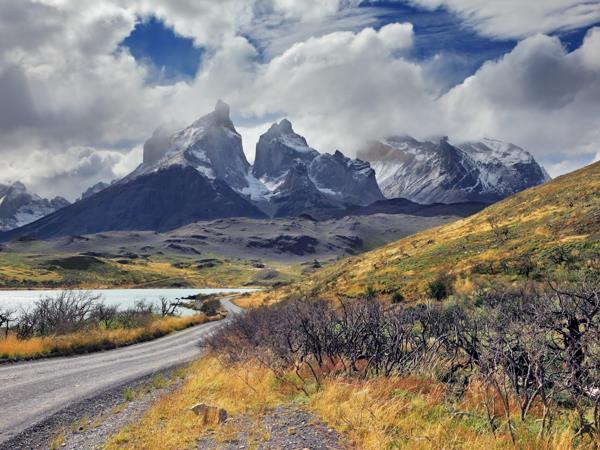 20 days
ex flights
Explore the spectacular wilderness and mountains of Patagonia
Small group
2023: 10 Dec, 2024: 14 Jan, 11 Feb, 10 Mar, 27 Oct, 17 Nov, 8 Dec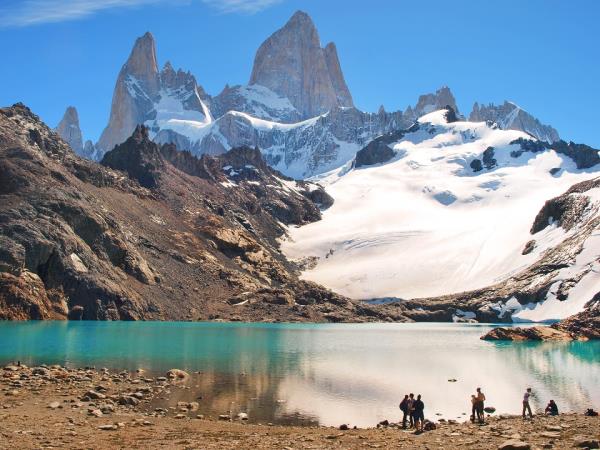 10 days
ex flights
10 days - Torres del Paine, Calafate & Perito Moreno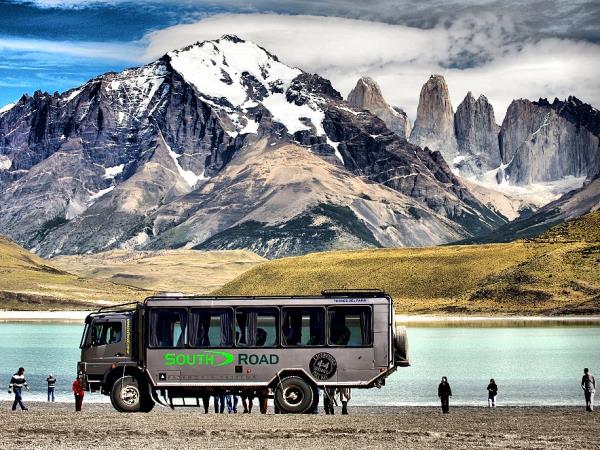 From
US $1310

to

US $1660
5 days
ex flights
Torres del Paine, El Calafate and Perito Moreno Glacier
About our Patagonia holidays
Wilderness experiences
For all its dramatic highlights – and the scenery here really is extraordinary – at its heart, Patagonia is actually very empty. Mountain ranges cast vast rain shadows, and wildlife is shy and hard to spot among the echoing valleys and wind-blighted pampas. On the Argentine side, there are swathes of estancia-dotted ranching territory, whilst in Chile, thousands of islands exist untroubled by visitors. It's the perfect place for those who want a wilderness experience, whether that's hut to hut hikes between simple refugios, horse riding along glaciated valleys, or really epic drives, spotting high-soaring condors through the sun roof.
Torres del Paine
The sight of rose-hued sunlight striking the three granite towers that give
Torres del Paine National Park
its name is reserved for those who get up early and hike to Mirador Base las Torres. This is just one of the scenic marvels in this Chilean national park, which also hosts Lago Grey, Grey Glacier and the tri-spiked crown of Cuernos del Paine. The park is home of the famous W trek, a five-day hike, and is accessed from Puerto Natales, a small town where tourists pick up provisions before setting out into the beautiful wilderness.
Los Glaciares National Park
Los Glaciares National Park
is aptly named, home to 40 glaciers that cling to the side of its mountains like diamonds sticking out of bedrock. The most famous is Glacier Perito Moreno, a wall of ice that calves into the water beneath to the stunned murmurs of the assembled crowd. El Calafate, a pleasant settlement just outside the park, makes the best base for your glacier visit. A little further north is the town of El Chalten. You can hike straight from town into the Fitz Roy Range, a series of granite fingers with frozen lakes in the palms of their hands.
Family holidays in Patagonia
Young children won't get much out of Patagonia's long hikes, but adventurous teenagers will be able to appreciate the moody weather and brooding peaks. Patagonia is a safe and friendly destination for
family holidays
, but the big distances present a challenge. To minimise the amount of walking, you can tour the Patagonia steppe in a 4WD vehicle, and little ones will love looking out for cuddly alpaca-like guanaco on the drive to Torres del Paine. Jaws will drop at the sight of glaciers. Children can even walk on Glacier Perito Moreno once fitted with a set of kiddie-sized crampons.
Types of tours & holidays in Patagonia
Patagonia is synonymous with
adventure holidays
. Skirt glaciers on boat trips, scramble up scree-littered slopes to reach windswept viewpoints, and just relish the sheer remoteness of it all. A hiking fanatic could live in Patagonia for years and still never complete more than a small portion of its walks – there are just too many – but a
walking holiday
is a good start. Torres del Paine is a great place for long distance trails, but there are also plenty of day walks.
Small group tours
make holidays where you're planning lots of hiking a breeze, as there's always a new person to chat to on the trail.
If you'd like to chat about Patagonia or need help finding a holiday to suit you we're very happy to help.