PILATES HOLIDAYS IN GREECE
Imagine waking to the sound of lapping waves and the aroma of freshly baked bread wafting in on a salty sea breeze. There's a reason why holidays in Greece are so relaxing, especially when you book into a wellness retreat where healthy food, infinity pools and wellbeing exercises are as much a part of a daily programme as dips in the Aegean and sunset strolls on soft sand. If you're looking to find out more about Pilates, Greece, and a marriage made in the Elysian Fields, then read on as we've got the remedy for relaxation.
Our Pilates Holidays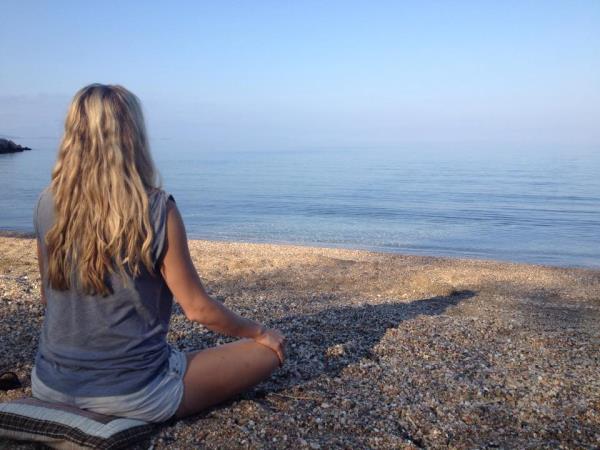 Pilates and Wellness Holiday in Pelion, Greece
From
£790
7 days
ex flights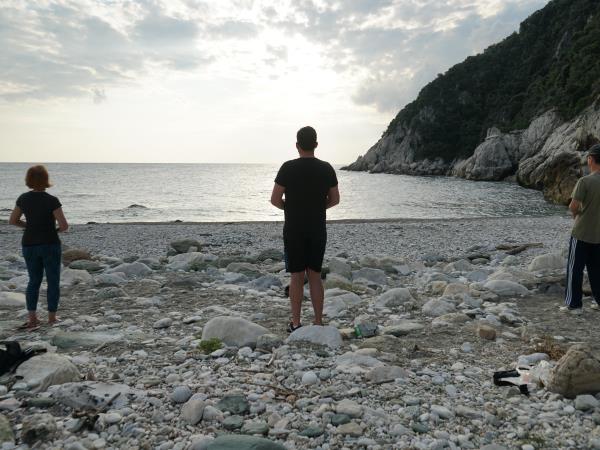 Zhineng Qigong, Pilates, Meditation Retreat in Pelion Greece
From
€650
5 days
ex flights
WHAT ARE THE BENEFITS OF A PILATES HOLIDAY IN GREECE?
As much as Pilates is about focusing the mind, strengthening core muscles and boosting flexibility, it's also about breathing, relaxing and alleviating tension. Now, if you've ever been to a secluded spot on a Greek island or a peaceful pocket of the Peloponnese, you'll already be well aware of just how soothing this part of the Mediterranean can be. Practising Pilates in Greece amplifies the experience – turning the relaxation levels up to 11. You'll enjoy outdoor Pilates and yoga sessions, overlooking the ocean, where the only sounds are the lapping of the waves or perhaps a few cheeky sparrows making the most of the foliage.

There is plenty of free time to head to the beach or stroll over rugged footpaths leading through terraced olive groves, seeking out perfect points to sit and ponder. The combination of sunshine and sea is a guaranteed mood booster and provides the perfect accompaniment to Pilates, Qi-gong, Tai Chi and meditation classes with Tibetan singing bowls. Food, too, is key to any wellness holiday in Greece. Seasonal, organic and locally grown vegetarian meals are not only extremely good for you but they're totally tasty too. Homemade sesame bread, free range eggs, fresh fruit, walnuts and, of course, Greek yoghurt drizzled with honey, make breakfast an absolute banquet. Traditional Greek dishes, such as vegetarian moussaka, fasolakia (green beans), gigantes (giant baked beans) and gemista (stuffed veggies), may well appear on the menu alongside locally produced olive oil and a glass or two of regional red or white.
Pilates practicalities
The lesser visited Pelion Peninsula is perfect for a wellness getaway in Greece. Practising Pilates on a purpose built sun terrace, on the edge of a forest, overlooking the Aegean, is pretty much as good as it gets. Part of the peninsula's charm is that it wraps itself around its own sea, the Pagasetic Gulf, creating outstretched arms offering a warm hug – an extremely apt image.

Wellness retreats here host small groups of usually no more than 10 or 12 people; solo travellers are welcomed. Mealtimes and free time outside of exercise classes allow for socialising and optional activities, such as massage and reflexology, as well as time to seek solitude or soak up the sun with a good book. Infinity-style swimming pools provide a place to relax and reflect whilst paths leading to secluded sandy beaches and local village tavernas offer the freedom to explore alone or with new found friends. Guest rooms are on a twin-share basis, many of which are en suite. This makes experience more affordable for solo travellers who wish to avoid paying a single supplement.
Our top Pilates Holiday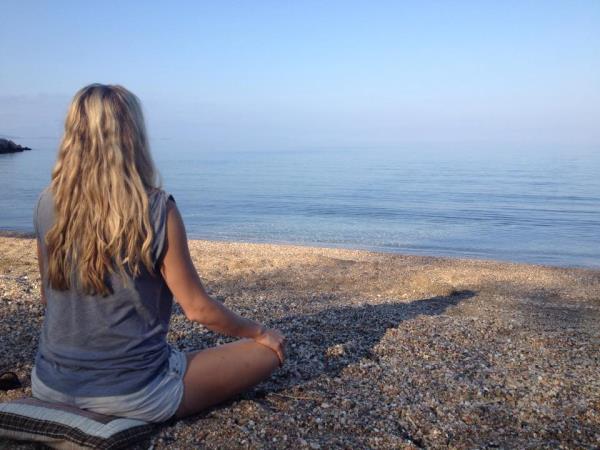 Pilates and Wellness Holiday in Pelion, Greece
From
£790
7 days
ex flights
Small group travel:
2019: 1 Jun, 22 Jun, 14 Sep
Hello. If you'd like to chat about Pilates or need help finding a holiday to suit you we're very happy to help. Rosy & team.
WHEN IS THE BEST TIME TO PRACTISE PILATES IN GREECE?
The Mediterranean climate here is gorgeous, especially outside of midsummer. May and June are warm, as is September, with sea temperatures just right for cooling off after an early morning Pilates session. Bring a long-sleeved hoodie for meditating by the beach or just enjoying overlooking the ocean at the end of each day. Although July and August promise maximum sunshine, these months are not the best time to practise Pilates in Greece as it's simply too hot and sleeping can prove fitful – not what's required if you're looking to fully embrace the experience of relaxation and rejuvenation.
More about Pilates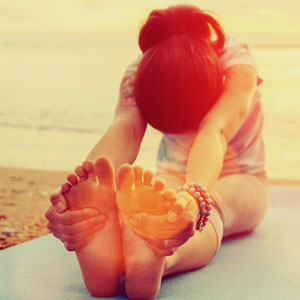 Let our Pilates holidays guide lead you by the hand to a sun terrace overlooking the ocean, where infinity pools, friendly instructors and delicious daily dishes help to harmonise and relax in quiet corners of Spain and Greece.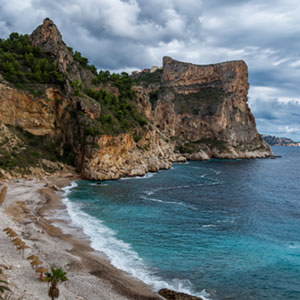 Practising Pilates in Greece or Spain is an absolute pleasure with the restorative properties of sunshine and salty sea air adding to the physical enjoyment of stretching and relaxing in purpose-built wellness retreats.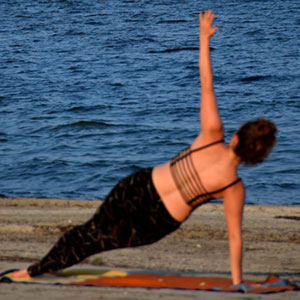 Discover a different side to Spain as well as a side to yourself that you never knew existed.
Convert currencies