WHERE TO GO ON A PILATES HOLIDAY
Warm weather isn't essential for a Pilates holiday but it certainly helps. Rather like hot yoga (but not as intense), the heat of the sun stretches limbs and allows muscles to become supple as well as soothing the mind. Purpose built Pilates and wellness retreats provide easy access to beaches and mountains in Spain's Costa Blanca and the Pelion Peninsula in Greece. Settings overlooking the sea help to create calming conditions for Pilates practitioners as well as opening surrounding mountain tracks and village tavernas to increase the feeling of flexibility and freedom rather than a rigid boot camp. Mediterranean food, sunshine and sea breezes – Pilates retreats in Greece and Spain make sense.
Costa Blanca, Spain
There's a wonderfully warm microclimate in the mountainous region of Spain's Costa Blanca which is why purpose-built Pilates and wellbeing retreats, with outdoor pools and nearby beaches, work so well. An hour north of Alicante, you'll find all you need to rest and revive with hiking and biking tracks in surrounding countryside just as accessible as spa, gym, Jacuzzi, sauna and therapy rooms.
Pelion Peninsula, Greece
Allow the warm waters of the Aegean to open up your senses as you embark on a Pilates holiday on the Pelion Peninsula. Meditating, posturing and breathing in harmony with the ocean is like a serene serenade which is why booking into a boutique retreat, on the central-east coast of Greece, works on so many levels. Stretch at sunset, just two minutes from the beach.
Our top Pilates Holiday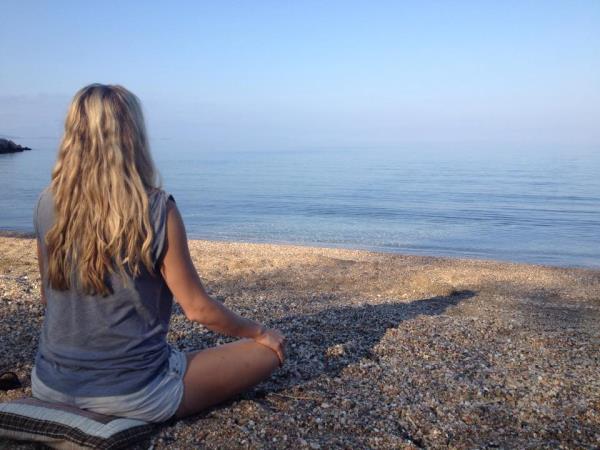 Pilates and Wellness Holiday in Pelion, Greece
From
£790
7 days
ex flights
Small group travel:
2019: 1 Jun, 22 Jun, 14 Sep
Hello. If you'd like to chat about Pilates or need help finding a holiday to suit you we're very happy to help. Rosy & team.
Julie Slade, from our supplier, the Ultimate Retreat Company, shares her advice on Pilates holidays in Spain:
Pilates people
"Pilates sessions often work for people with mobility and posture problems; even more common are guests suffering from back pain. Guests are amazed that during a week-long retreat, Pilates can help and they feel so much better. To see someone who can't lift their arm above their head to then be able to do so with ease after the retreat, is so rewarding to me as an instructor. Often, fit people don't understand the Pilates method and by the end of the retreat they understand and want to include Pilates in their life; that, for me, is also very uplifting."
Easy exercise
"For attending the Pilates class you just need loose, comfortable clothing, a bottle of water, an open mind and a positive attitude. Regular Pilates will strengthen your core stability muscles which, in turn, will improve your posture and help with balance and coordination. Pilates also helps to relieve stress and tension through relaxation. It also helps to prevent injuries by toning up slack muscles and improve overall flexibility, in addition to boosting your mood and encouraging mental focus."
Pippa Dale-Harris, owner of our holiday supplier: Dolphins Leap Wellness Retreat, extols the virtues of practising Pilates in Greece:
Location, location, location
"The location of our retreat is good for guests wanting to be outdoors and enjoying views across the sea whilst doing their Pilates on the open terrace positioned above the water. Guests come to relax in the sun, enjoy healthy food, and swim in warm seas. Our retreat encourages outdoor living as we're on the edge of the forest, above a footpath leading to an unspoilt and virtually deserted beach."
You are what you eat
"We serve freshly prepared vegetarian food with organic seasonal and locally grown produce. Dishes are all flavoursome and are very traditional Greek dishes such as: vegetarian moussaka, fasolakia (green beans), gigantes (giant baked beans) and gemista (stuffed veggies). We also provide delicious yoghurt, walnuts and honey and freshly baked bread. All our dishes are cooked with our own olive oil made with olives harvested from our trees."
PILATES TIPS FROM OUR HOLIDAY REVIEWS
At Responsible Travel, we think the best people to advise our travellers are often... other travellers. They always return from our tours with packing tips, weather reports, ideas about what to do – and opinions about what not to.

We have selected some of the most useful Pilates holiday tips that our guests have provided over the years to help you make the very most of your experience in Spain or Greece, and the space inside your suitcase.

I loved the yoga and Pilates but chose to take a walk along the cliff path instead of doing circuits – there's no pressure to do everything.

"The Thai yoga massage literally made me feel like I was flying. Teachers are really good and I really missed 8 o'clock yoga with Julie today… Make sure you walk down to the sea every day on the lovely coastal path. It was a really rejuvenating holiday and the food was fantastic - I never felt hungry."
– Lucy Jenks in Spain

"So many amazing moments, circuits and the high intensity work-outs on the beach have to be a highlight, along with the serene Yoga sessions first thing in the morning. Accommodation was first class and the food to die for. Treat yourself to a massage or some of the lovely treatments on offer. My massage was the best I have ever had." – Sara Burdett in Spain

"The accommodation, exercise classes and food were all wonderful. I also made some wonderful new friends who I will keep in contact with. One piece of advice that I'd give is to stop drinking coffee a few days before arrival to avoid caffeine withdrawal problems."– Diane Tams in Spain

"I had no idea what to expect and met up with a group of 30 - 55 year olds in need of time to relax and unwind. 14 burned out ladies! Gentle yoga, cardio circuits, walks, good food etc. contributed to re-energise us… I left feeling and looking far better than 6 days earlier. There's no competition, you're free to participate or not, and no pressure to push yourself too much." – Susan Barnacott in Spain

The whole holiday was excellent but the food was exceptional. A very gifted chef. A knowledge of yoga and Pilates is really helpful to make the most of the classes. They are not really for pure beginners.

– Alison Mitchell in Spain
"Excellent hosts, a stunning location and a real feeling that you're part of the household. Pippa and Nick, and our trainer ate dinner with us each evening - it was like a group of old friends coming together."
– Helen Wood in Greece

"I loved the whole thing. The Pilates, meditation and Chi Gong taught by Ionos made me feel like a new woman after the week in Pelion. But how can one overlook the sumptuous home cooking and amiable camaraderie around the square table hosted by Pip and Nick? Or for that matter the splendid accommodation with views across the water to mountains?" – Steph Tchan in Greece

"Take some fins for swimming off the rock platform beneath the villa – on a calm day you can swim to several bays. Bring an open attitude along to the early evening Qi Gong sessions – having only ever done yoga or Pilates, I found Qi Gong unexpectedly helpful in bringing focus and calmness to a busy mind."
– Janine Hollins in Greece

"There is something very special about the tour operator we went with. It's a complete getaway. You can't help but feel calm and slow down. I was there for 2 weeks… I have done quite a bit of yoga and Pilates over the years and been on a few retreats and this is one of the best. The hosts, Pippa and Nick, make it feel more like a family environment rather than commercial and the accommodation is of a very high standard."– Alison Fraser

"Pack light (it's very casual and there are washing machines in each apartment), try the classes but spend your time as you want to – I loved the yoga and Pilates but chose to take a walk along the cliff path instead of doing circuits – there's no pressure to do everything." – Kate Hindley in Spain
More about Pilates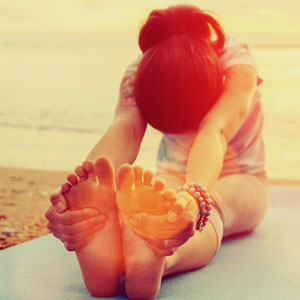 Let our Pilates holidays guide lead you by the hand to a sun terrace overlooking the ocean, where infinity pools, friendly instructors and delicious daily dishes help to harmonise and relax in quiet corners of Spain and Greece.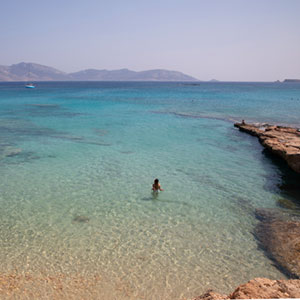 Plan your next holiday in Greece around Pilates and you can rest assured that relaxation, core strength and some locally sourced veggie delights will assist on your journey to rejuvenation.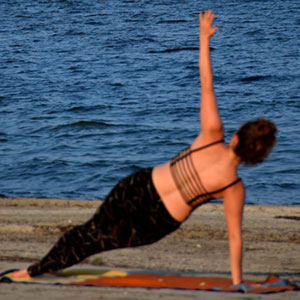 Discover a different side to Spain as well as a side to yourself that you never knew existed.
Convert currencies