Saint Lucia family holidays

With its compact size, easy transport options and plentiful outdoorsy activities, Saint Lucia is brilliant for families of all ages.

Saint Lucia family holidays offer the perfect balance of relaxation and adventure – paddling on the beach one day, trekking through the rainforest the next. Saint Lucians are welcoming to children, and there are plenty of ways to explore the colourful culture – from plantation tours to lively local music. Children will be enticed along the walking trails by the promise of swimming in waterfalls at the end – and glimpsing strange reptiles along the way. Try your hand at horse riding, cycling, kite surfing and snorkelling, learning about natural history as you go. Take note: summer holidays may be a washout – but Christmas and Easter bring slightly fresher temperatures.
Activities for families in Saint Lucia
Tropical bounty
There are several opportunities for kids to get up close to the process of growing coconuts, coffee, chocolate and sugarcane – discovering where these everyday products actually come from will be as eye opening for parents as it is for children! Taste raw cocoa fruit, learn to do the "cocoa dance" to separate the pulp from the bean, and sip freshly squeezed sugar cane juice.
Zip it!
Saint Lucia could have been designed for zip lines, with its mountainous scenery, green rainforest canopy to whizz through and views of the Pitons and ocean. No wonder, then, that there are several across the island, well equipped with helmets and gloves, and with different levels suitable for children (typically from age eight, but some as young as three) and adults.
Sandcastles & snorkels
Saint Lucia is ringed with beaches to please everyone in the family. Busier bays are ideal for the very small – the Caribbean coast is sheltered with calm waters and plenty of facilities and restaurants nearby. Older children should bring their snorkel – while the more adventurous can horse ride through the waves, or try their hand at windsurfing.
Our top trip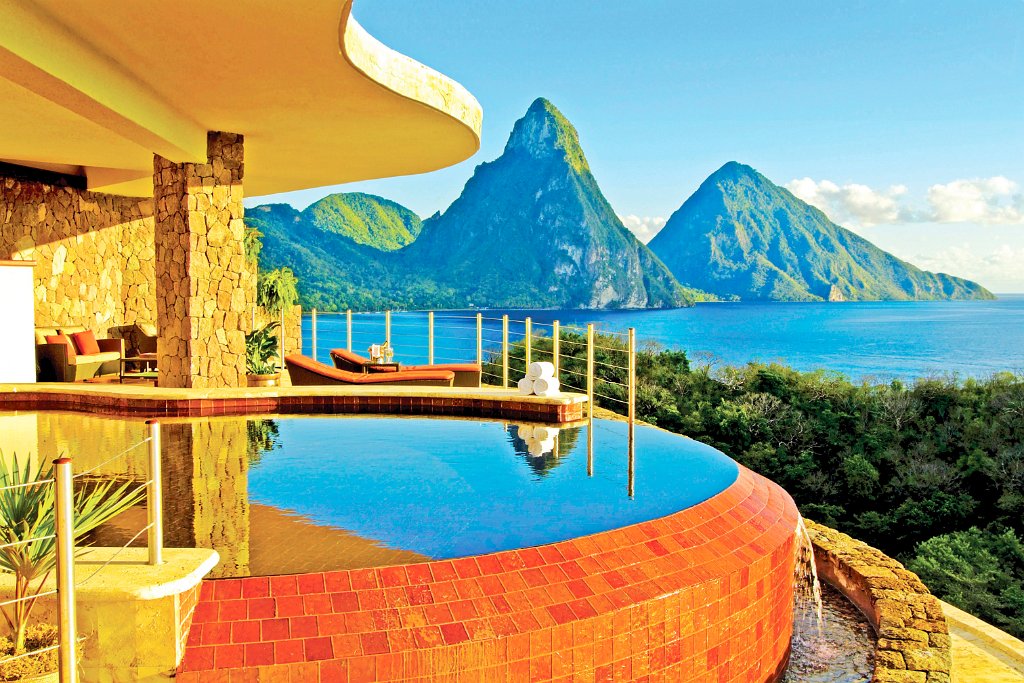 A cornucopia of organic architecture celebrating nature
From
US $1050

to

US $3050
per accommodation per night
Accommodation
If you'd like to chat about Saint Lucia or need help finding a holiday to suit you we're very happy to help.

Saint Lucia family holidays
James Crockett, from our supplier Jus'Sail, offers advice for Saint Lucia family holidays:
"A private sailing tour is an excellent way for a family to spend time on the water in the hands of professional sailors who can schedule an itinerary to suit the family and needs of the children. Shorter half days tend to work best for younger kids. Ensure a stop for snorkelling and swimming with a boat that has a certified snorkel guide. Larger group tours can be good as well to get a lot done in a day, but you are on a tight schedule with no flexibility on itinerary or who you are with. A pirate ship cruise can be fun for young kids."
More Saint Lucia articles