Best time to visit Selous Game Reserve

June-Oct is the cool, dry season here. Pleasant temperatures coincide with drying waterholes – and high concentrations of game.

The rains fall in southern Tanzania from Nov-May, dispersing wildlife and blocking access, which means that most accommodation closes for this season. If you do fancy an out of season exploration, keep the short dry season (Jan-Feb) in mind; the landscape is still lush and green with blooming flowers – it's a wonderful time for photography. Whenever you travel to Selous, though, you won't be battling with crowds – its sheer size and remoteness gives it a wilderness feel year-round.
Things to do in Selous Game Reserve
Things to do
So many safaris focus on the Big Five – but a bush walk encourages you to turn your attention instead to the smaller details. Learn to identify creatures from their tracks, find bones – and teeth! – embedded in the earth, and discover the diminutive reptiles and insects of the bush. But this doesn't mean you won't find yourself face to face with a herd of buffalo or hungry lioness – and the experience is sure to be more memorable than any encounter from a Land Cruiser. Bush walks are only possible as the reserve regulations are more relaxed than those in the national parks.
Unlike Tanzania's northern parks, Selous can be exlpored by boat. Cruises on the Rufiji River and Lake Tagalala are a soothing alternative to bone-shaking game drives – as well as getting you up close to the animals. Hippos yawning, elephants bathing and giraffes splaying their long legs to drink are some of the scenes to look forward to.
Do check age restrictions if travelling with kids. Selous can be a fantastic place for children, but most lodges will have a minimum age, and bush walks, for example, are only available for children aged over 12 – or in some cases 16.
Game drives in Selous are exhilarating – and definitely worth getting up at the crack of dawn for. But after several days of early morning bush walks, sunset river cruises and nighttime game drives, you may just feel like you need a holiday from your holiday! This is where Tanzania's islands come in. Many itineraries hop over to Zanzibar, Mafia or Chole Islands for a well deserved rest after all that activity – once in your beachside villa, you can lie in as long as you like.
Things not to do in Selous
Don't use plastic bottles if at all possible – they cannot be safely disposed of here. Many lodges provide filtered water – or mineral water in large dispensers, which are then reused. So bring a refillable bottle or flask – and maybe some purification tablets just in case. Sadly, over 90 percent of Selous is made up of hunting reserves. While we accept that well-managed trophy hunting can generate essential income and assist in the conservation of wildlife and habitats (especially in a region of this size), at Responsible Travel we do not promote hunting safaris. We urge travellers to visit these regions and demonstrate that animals are worth far more alive than dead. The reserve entrance fee can add a decent amount onto the cost of any holiday here – but don't begrudge it. The fee includes an amount set aside for conservation – with the rest well spent on rangers, road repairs and general upkeep. The higher fees (as well as the added cost of a flight to get here) also ensure that Selous remains an exclusive destination with few visitors and boutique accommodations – lower charges would necessitate more visitors to cover costs. Don't forget about the local people who live alongside the wildlife – and know the secrets of the savannah. There are many opportunities to visit villages bordering Selous, and some lodges work closely with nearby Maasai tribespeople – meeting a chief and his wife and learning about Maasai customs and traditions is every bit as engaging as discovering the wildlife.
If you'd like to chat about Selous (Nyerere National Park) or need help finding a holiday to suit you we're very happy to help.

Selous Game Reserve travel advice
It's more than just the Serengeti…
It's more than just the Serengeti…
Roman Biondic, from our supplier Eyes on Africa Safaris:

"Tanzania is huge, and the southern parks are still to be discovered. It is a jewel, it's a treasure that is still hidden. It's actually a bit expensive to go there; there is no mass tourism as the only way is to fly. But if you have a small group of travellers, you can travel around the south overland. A maximum of six people which is perfect for one car, and it makes it relatively cheap per person."
Amanda Marks, from our supplier Tribes Travel:

"In northern Tanzania, it makes sense to drive rather than fly, but southern Tanzania is not like that as the distances there, on the whole, are too great. So you fly in and that's it. There is a far lower density of visitors in the southern parks. In the Selous, which is far bigger than the Serengeti, there are something like 15 camps as opposed to 50-odd. So that's what you're getting – privacy, far fewer visitors, much less traffic… The other things you get in Selous that you don't get in the north are walks and boat safaris. You just don't get boat safaris in the Serengeti."
At Responsible Travel, we think the best people to advise our travellers are often... other travellers. They always return from our tours with packing tips, weather reports, ideas about what to do - and opinions about what not to.

We have selected some of the most useful Selous National Park travel tips that our guests have provided over the years to help you make the very most of your holiday - and the space inside your suitcase.

We went in December and the scenery was really beautiful because it rain a bit once in a while. It was nice and green, but it was extremely humid and hot...

We went in December and the scenery was really beautiful because it rained a bit once in a while. It was nice and green, but it was extremely humid and hot. If you cannot stand this very well, it's probably better to go in another season. - Natalie Lefevre

Bring lots of US dollars (you can use US dollars everywhere - even in the tribal communities); Buy on the local market (if you plan to donate to a school or community, buy the supplies locally to support the community rather than bringing them from home) - Teresa VandenBosch

Aim to enjoy every part of the holiday, whether it is the flight in a prop plane and landing on an air strip with elephants and giraffes standing to on either side (or in the middle), or hundreds of hairy caterpillars in procession. Big or small, take it all in... The animals will be doing something different every time you see them and remember that it is a privilege to be in their environment. Don't worry about dressing up for travel or evening meals, and forget make-up and hair styling too. I would also recommend taking a travel washing line and biodegradable washing liquid… the clothes dry quickly. - Joanne Davenport Read itinerary carefully and be prepared for long, dusty truck journeys fondly referred to as having an "African massage" as roads are very bumpy and more craters than hard road. Perhaps choose a holiday which centres at one place for 2-3 days and journey out from that centre. - Lesley Halliday

Our children (13 & 15) got as much out of meeting the local people in towns and villages as they did from seeing the vast array of wildlife.

It's a different world and if you want total relaxation and comfort, safaris aren't for you. However if you can put up with insect bites and a sore bottom then you will see some truly awesome sights. We think our holiday was well worth the money as we knew we were supporting local people and eco projects. That's what makes this holiday unique. - Clare Hewitt

If you go during the dry season be prepared for dust on a grand scale! Having said that what you are seeing and doing overrides any discomfort. Don't forget your lipsalve and hair conditioner as the air is very dry! - Linda de Zilva

Our children (13 and 15) got as much out of meeting the local people in towns and villages as they did from seeing the vast array of wildlife. Now they realise you really can make do on a minimum of possessions and things can be fixed (in very inventive ways), not thrown away when they break; a life changing experience for them. - Graham Botwright
More Selous (Nyerere National Park) articles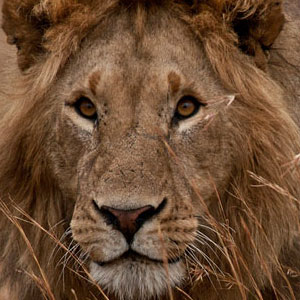 In Tanzania's remote south, there is a game reserve larger than Switzerland with just a fraction of the visitors in the north, but all the wildlife...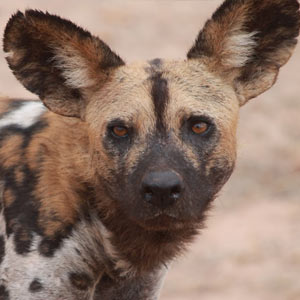 Responsible Travel's Anna Rice headed to Selous Game Reserve to find the elusive and highly endangered African wild dogs. Here, she recounts her story...