Wildlife holidays in Victoria
"Frankly, from a wildlife conservationist point of view, it's terrifying," says Janine Duffy from our wildlife holiday specialist Echidna Walkabout. Victoria's native bushland, rainforests, mountains and coastline deliver incredible wildlife viewing, but the state has been hard hit by the 2019-20 bushfire season, the worst on record in Australia. It's been particularly devastating for the state's koalas, with fires destroying prime habitats. "The impact on koala populations as a whole is shocking – we have yet to hear confirmation from scientists but some are saying that reclassification from vulnerable to endangered is likely – which will make the remaining healthy populations more important than ever."

Other species badly affected include the superb lyrebird, she says, which may have gone from secure to endangered in one summer. Eastern ground parrots, eastern bristlebirds, long-footed potoroos and brush-tailed rock-wallabies have all had the majority of their range burnt.

While experts work out the scale of the ecological disaster, tourism is the best way to help Victoria's wildlife recover. The bushfires hit during peak holiday season, taking away valuable tourist income on which many towns and rural communities rely. But while itineraries may need tweaking and some areas remain closed — particularly in East Gippsland, which bore the brunt of the damage — most of Victoria is open for business. Visit with a responsible tourism company and your money will support conservation initiatives and help small businesses get back on their feet.

"Coming to Australia and travelling is the best thing you can do to help wildlife and local communities," says Janine Duffy, "and we're using our networks and experience to work with wildlife charities and advise habitat restoration projects to help ensure a future for koalas and other wildlife." This work can't continue without support from tourists, she says.
Our Victoria Holidays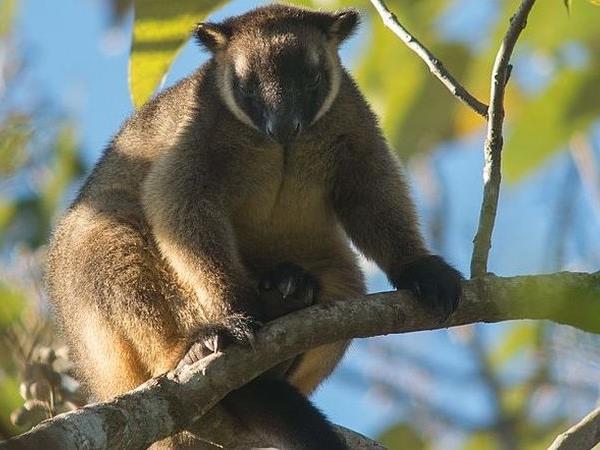 Spot mammals in Tasmania, Victoria and Queensland
From
£5995
16 days
ex flights
Where to see wildlife in Victoria
Victoria is one of Australia's most rewarding wildlife destinations and it's still easy to see wildlife here, despite the damage done by the 2019-20 bushfires. "We've got everything in Victoria. Birds, mammals, reptiles and all are pretty accessible from a major gateway city: Melbourne," says Janine Duffy. "Drive one hour and you're in the open eucalyptus forests with koalas, or on open grasslands with wild eastern grey kangaroos. Drive an hour in the other direction and you're in rainforest, with lyrebirds, king parrots and at night: wombats. The Southern Ocean crashes into our coastline to the east and west, and albatrosses and whales can be seen. To the north there's true desert, with emus, pink cockatoos and red kangaroos."

Many of Australia's native species are extremely shy, so take care not to disturb or scare them. Move slowly and quietly or don't move at all, stopping instead to open your ears to your surroundings and let the wildlife come to you. This is especially important in the wake of the wildfires, which will have left many animals in great distress. You should remain at least 10m away from wild koalas, wallabies, kangaroos and possums.
East Gippsland
Every country has its biodiversity hotspots, and East Gippsland, in Victoria's southeast corner, has a reputation as one of the country's richest ecosystems – a wild coastal wilderness packed full of native plants and wildlife. "East Gippsland stands out," says Janine Duffy. "It's the confluence of every habitat type we have: rainforest, snowy mountains, deserted beaches, desert, grassy plains, the ocean. Tragically, it has just seen one of the largest bushfires ever, and the losses are staggering." Itineraries visiting East Gippsland will be altered to avoid the worst-hit areas, but don't let that put you off – there's still plenty to see here.
Grampians National Park
Tiptoeing up to a mob of wild kangaroos in open bushland to quietly observe their complex dynamics is one of the biggest thrills of a visit to Grampians National Park. They're seen all year round here, as are koalas, emus, cockatoos and raptors. Guided tours with an expert wildlife guide will help you make the most of your time. They'll help you spot cockatoos, kookaburras and wild koalas and will explain the behaviour of the different koalas that you come across.
Marine wildlife
Life in the waters of the Southern Ocean is just as varied as that on land. Along the coast, Australian fur seals sun themselves, while the beaches are home to plenty of shore birds including the white-bellied sea eagle, oystercatchers and both black and white hooded plovers. Wild penguins are a guaranteed spot at Phillip Island, which has one of the largest colonies in Australia. The southern right whale can be seen in Victoria's waters from May to October as the pod gives birth to and tends its young.
The Otways
Stretching along the Great Ocean Road and up into the forested hinterland, the Otway Ranges are home to some of Australia's most magnificent rainforest scenery. Walks amongst giant ferns lead you to waterfalls and glow worm colonies, while coastal heathlands shelter echidnas, wallabies, lizards and colourful birds. Large swathes of the Otways are part of an Aboriginal cultural landscape.
Western Plains
Created by intense volcanic activity over the past two million years, the volcanoes of the Western Plains are now extinct but the resulting savannah is incredibly diverse, containing many different species of wildflowers that sprout between the tussocks of grasses. Tours in this area will take you to visit extinct volcanoes or bird-filled lakes.
You Yangs
A series of jagged granite peaks just southwest of Melbourne in the traditional country of the Wadawurrung People, the You Yangs are a huge draw for walkers and mountain bikers, and the surrounding grassland and woodland is a key habitat for eastern grey kangaroos, koalas, possums and more than 200 bird species.
Our top Victoria Holiday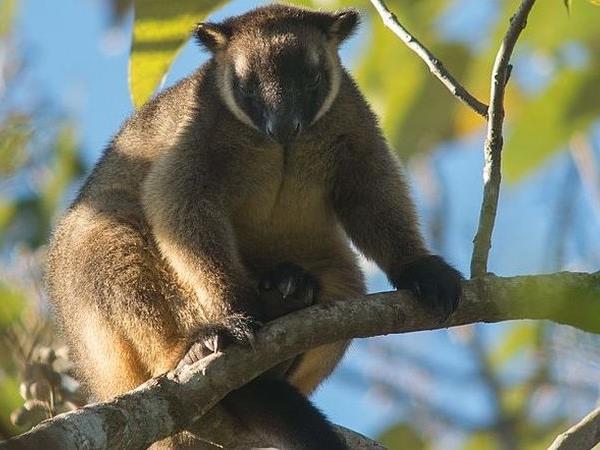 Spot mammals in Tasmania, Victoria and Queensland
From
£5995
16 days
ex flights
Tailor made:
This trip can be tailor made throughout the year to suit your requirements
If you'd like to chat about Victoria or need help finding a holiday to suit you we're very happy to help.

What happens on our Victoria wildlife holidays?
Our wildlife holidays in Victoria are either tailor made or small group trips, and last anything between three and six days, though with a tailor made tour you're always welcome to extend your time. They are either centre based, where you'll go out and explore the wilderness each day from a comfortable lodge; or point-to-point, where you'll move on to a different destination each day. Some of our holidays are self-drive, meaning you'll make your own way between destinations with itineraries provided as well as pre-booked tours and accommodation, so you can go at your own pace. On all our trips you'll stay in locally owned boutique hotels, or simple homesteads where classic Aussie dinners are a regular treat.

You'll be introduced to the wildlife and landscape by experienced local guides, who are passionate about the environment and the wildlife that inhabits it and are a dab hand at helping you spot some of the country's more elusive creatures. On some of our trips there's a volunteering element, which could see you spend a day removing fishing nets that trap fish, birds and sea mammals from one of Victoria's wild beaches.
Best time to see wildlife in Victoria
"Overall, springtime is probably the best time to visit, but it depends what you want to see and what part of the state you're in," says Janine Duffy. "September to November is best for birds in East Gippsland and the You Yangs or the Great Ocean Road. December to March is best for reptiles in East Gippsland, when you'll come across goannas and Gippsland water dragons. Winter and early spring (April to May and August to September) is best for lyrebirds and wombats in East Gippsland. All year is good for koalas and eastern grey kangaroos; there's something going on at any time."