VOLUNTEERING IN EUROPE GUIDE
Volunteering abroad used to be a long term commitment for people with solid professional qualifications. These days you'll find placements across the world for people of all ages and skill levels, with commitments from as little as five days. It's not just far flung developing countries that welcome volunteers either. Europe has lots of exciting opportunities, from marine conservation in Greece to managing food waste in Portugal to volunteering with rescued bears in Romania.

Anyone with a passion for the environment, animals, or helping disadvantaged communities can volunteer in Europe; you don't need to be an expert to make a positive impact.

With the vast number of placements now available, it's crucial that you fully research your trip, to find a reputable and responsible company. You should also be aware of the work involved. You'll be joining genuine wildlife or community projects and working with dedicated scientists, conservationists and park rangers, and while you'll certainly have fun in the process, be aware that volunteering breaks are more about making a positive contribution than having a glorified holiday that'll look good on your CV.
IS VOLUNTEERING IN EUROPE FOR YOU?
Go on a volunteering holiday in Europe if…
… you want an alternative family break. The kids will learn about conserving the natural world; and they'll also get some time off to explore it too.
… you're travelling solo. You'll be living and working with other volunteers, so fast (and sometimes long lasting) friendships are formed.
… you're a water baby. Marine conservation is big news in Europe, whether you want to monitor dolphins from the safety of a boat or dive right in to drag debris from the ocean.
… you want to work up a sweat in the wilderness. Many trips combine animal tracking with hiking in some of Europe's most pristine wild spaces.
Don't go on a volunteering holiday in Europe if…
… you don't want to pay. The cost of your holiday goes towards your food, lodging and valuable pre-trip and in-country support, as well as to supporting vital conservation and monitoring work. … you don't like roughing it. You'll be in simple accommodation, possibly sharing a dorm room and helping out with some mucky tasks, such as preparing animal feed or swabbing the decks. … you're not a team player. Volunteer trips only work if everyone pitches in, sticks to their commitments and follows directions from the research leaders. Ego maniacs need not apply. … you're doing it just for show. Volunteering is about making a genuine difference; it's not about having something cool to bulk up your CV or brag about to your mates on Instagram.
Our top trip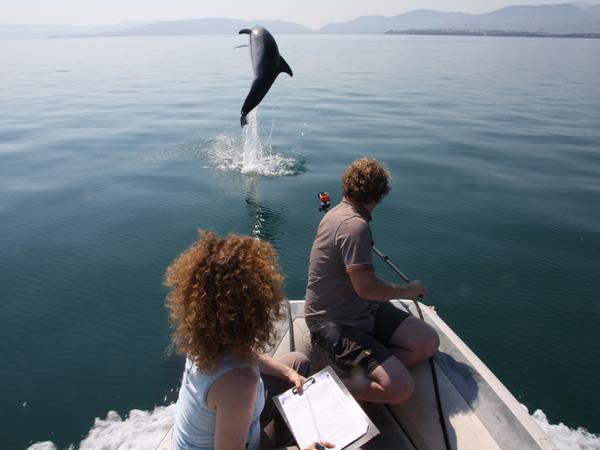 Dolphin research and conservation in western Greece
From
€745

to

€775
6 days
ex flights
Small group travel:
2024: 16 Jun, 23 Jun, 30 Jun, 7 Jul, 14 Jul, 4 Aug, 11 Aug, 18 Aug, 25 Aug, 1 Sep, 8 Sep
If you'd like to chat about Volunteering in Europe or need help finding a holiday to suit you we're very happy to help.

TYPES OF VOLUNTEERING IN EUROPE
So you've decided to take the volunteering plunge, but what should you do? Well, you'll find plenty of European projects to whet your appetite, whether you want to work with animals, habitats or local communities.
Wildlife conservation
Wildlife conservation trips don't involve getting up close and personal with animals, rather they're about protecting wild animals and the environments in which they live, whether that be monitoring bear and wolf populations in Greece, or constructing bird and flying squirrel boxes to encourage nesting in the forests of northern Finland. You'll also get to spend time learning from local conservationists and park rangers, with good chances to see incredible animals in their natural environment, and you'll have a positive, lasting impact on the environment you explore.
Volunteering with animals
Some trips allow you to volunteer more closely with animals, often in the setting of a sanctuary. In most cases, the animals have been abused or injured and brought in for rehabilitation. You could, for example, be working with wolves that have been rescued from hunters or from zoos, who will be living the rest of their lives in a sanctuary. Duties include feeding, monitoring wellbeing and in some cases even giving sanctuary tours.
Marine conservation
Marine conservation is aimed at anyone with a passion for the ocean; enthusiasm is valued over experience and you don't need a scientific background, but will be given training in data collection, basic marine biology and boat skills. Popular placements include dolphin and turtle conservation but you won't necessarily be working with marine animals, you could be helping to clean up their environment by removing ocean debris instead. Some trips will involve diving, but inexperienced divers or newbies needn't be left out, as the trip may include a PADI course or a chance to further your diving qualifications along the way.
Family volunteering
Family volunteering holidays in Europe are a brilliant way to introduce children to a completely different world, giving them a chance to learn about wildlife and conservation issues and, hopefully, setting them up to become future responsible travellers. Options for families include dolphin and turtle conservation or working with wolves or bears in a wildlife sanctuary. Volunteer projects aren't suitable for very young children, as the minimum age ranges from eight to 12 depending on the trip. Some operators offer more comfortable accommodation for families such as an apartment with kitchen facilities, and will often build more downtime in as well.
Community projects
Community projects can be some of the most rewarding volunteer holidays, as you work with the people you're helping, sharing practical skills, assisting in building projects or working in soup kitchens, for example. In Europe, most of our community projects are based in Portugal, where you could be working towards ending food waste and distributing food to the homeless and working poor; or renovating homes, improving safety and access to sanitation.
Small group or tailor made?
The majority of our volunteer trips in Europe are small group, meaning that they have set departure dates and you'll be joining a small group of around six to 10 fellow volunteers with whom you'll live and work, often sharing shared mixed gender accommodation such as bunk rooms.

If you're going to work in a sanctuary or on a year round project then you can often arrange a tailor made tour, departing at dates to suit you and choosing the length of your stay, though there may be minimum stay requirements. Some tailor made tours can arrange for you to stay in private hotel or apartment accommodation.
WHEN TO GO ON A VOLUNTEERING HOLIDAY IN EUROPE
Although there are projects in Europe that need volunteers all year round, such as conservation or rehabilitation work, many are time sensitive and only offer volunteer projects at certain times of year. Trips that run year round tend to be to animal rehabilitation projects at sanctuaries, such as volunteering with bears in Romania, or working at a wolf sanctuary in Portugal. And while most marine conservation is season dependent – if you're cleaning ocean debris then you can go any time of year – it just depends on you and your tolerance for chilly seas. If you want to work on local community projects then you can go pretty much whenever you like, too, though be aware than in cases of bad weather, projects that involve working outdoors – such as building renovation – may be postponed or cancelled. Most small group wildlife conservation trips are weather dependent. Projects involving tracking wild animals, conserving habitats and trekking in Europe's forests and national parks, including in Finland, Montenegro and Romania, don't get up and running until May and last until September or October, when the weather is mostly clear, warm and dry. Other projects are dependent on migration patterns and hatching seasons. If you're interested in working in sea turtle conservation in Greece, for example, then you can take part in projects during nesting season, from mid May to mid August, or hatching season from mid July to late October. If working with blue and sperm whales in the Azores is more your bag, then April to August is the best time to go, while dolphins are most frequently present in Greek waters from May to September.
More Volunteering in Europe articles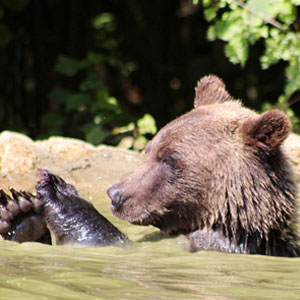 We can help narrow down your search for the best ways to help out across Europe.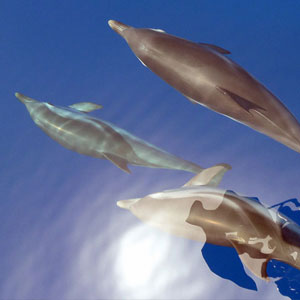 Make a positive difference to a spectacular environment.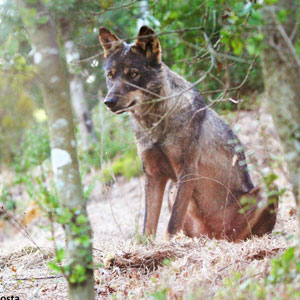 If you're worried you won't see these hidden hunters – just wait until feeding time.