Marine conservation holidays in the Mediterranean
Volunteering is about giving up your time in service of an important cause, and knowing you've made a positive difference to the environment, or a local community. It's a fantastic feeling. The great thing about getting involved with marine conservation in the Mediterranean is that you get to enjoy that sensation in one of Europe's most ravishing, sunsplashed regions.
The Med, of course, has a wonderful diversity of marine life, but as is so often the case there are conflicts with human interests, from overfishing and overtourism to habitat destruction and pollution. Conservation programs for creatures such as whales, dolphins and turtles are vital and in many cases successful, but very often dependent on raising awareness with the public. For this reason you'll find that many volunteer holidays in the Mediterranean involve some form of interaction with communities which are dependent on the sea, such as local fishermen or tourists.
Volunteering practicalities
It's important to choose the right type of trip for you. Some itineraries are designed to give you just a flavour of what's involved in marine conservation, while others have more full-on itineraries with only a little free time set aside, but which can be very useful if you're interested in building up practical experience for your studies or career. In most cases you will be spending considerable time out at sea, though some trips also involve an amount of computer based work.

The typical duration of a Mediterranean marine conservation holiday is around a week, and given the amount of time needed to train volunteers, you can expect to spend a considerable chunk of each day working, and building up your own knowledge and experience too. It's never too early to develop an interest in conservation, and some trips are suitable for families with children aged eight and up, with more easygoing itineraries and plenty to do outside the volunteer work.
You don't need any particular skills or abilities to take a holiday of this type as you'll be taught everything you need to know, but obviously a passion for marine wildlife and conservation is crucial. Proactive people, able to work alone or as part of a team, are well suited to volunteer holidays. And, since you'll often be spending a lot of time on boats, it will also be useful if you don't suffer from extreme seasickness.
In some cases you will be staying aboard ship for the duration of your holiday, in which case you can expect cramped but reasonably comfortable conditions and a very 'all hands on deck attitude', or you may be accommodated on land, in campsites or shared, self-catering apartments.
Our marine conservation volunteer holidays are operated by responsible suppliers that will frequently work in partnership with, or to support organisations such as the
Ionian Dolphin Project
or
Archelon
, the Sea Turtle Protection Society of Greece.
Where to go on a Mediterranean marine conservation holiday
Mallorca
Sail the Balearic Sea around the Cabrera Archipelago, close to Palma de Mallorca, aboard a scientific expedition vessel converted from a handsome old Norwegian fishing ketch that dates back to the early 20th century. You'll work alongside an international crew of scientists and researchers to study the populations and behaviour of whales, dolphins, swordfish, manta rays and loggerhead sea turtles, as well as some 200 bird species.

Between May and July your daily tasks on a Mallorca marine conservation holiday might consist of listening for whales using underwater microphones, gathering data on plastic pollution, and basic nautical chores from covering watches to swabbing the deck. The data you collect on this trip contributes to the creation and expansion of over 14 protected areas, so it's a superb project to be involved in.
Greece
In Greece you might be working on a turtle conservation project in the Peloponnese – a great idea for families. Loggerhead turtles in this region are threatened by overdevelopment, unsustainable fishing practices and pollution, and this project gives some pushback. You'll spend three to four hours a day monitoring and protecting turtle nesting sites, raising community awareness and carrying out beach surveys – arrive mid July to October and you'll be in time for hatching season and may be tasked with helping disorientated baby turtles reach the sea! You will also have plenty of time for beach fun and to make good use of a nearby water sports centre, as you're based at a seaside resort.

There is also the option of dolphin conservation volunteering in Greece, typically between June and September, during which you might be engaged in dorsal fin photography and GPS recording as well as enjoying talks by expert field biologists. You could be in the Aegean Sea, based on picturesque Alonnisos Island, or on the other side of the mainland in the Ionian Sea.
Italy
Based in the
Pelagos Sanctuary
in the Ligurian Sea, on Italy's northwest coastline, you may be involved in studying various cetacean species, including fin whales and bottlenose dolphins. As part of a crew of up to 11 volunteers you'll be learning useful field research techniques and nautical procedures such as listening for whales on hydrophones, and monitoring the speed and course of the ship. These trips operate between May and September so you can expect reliably gorgeous weather for snorkelling, swimming and sunbathing during your allotted downtime.
Our top trip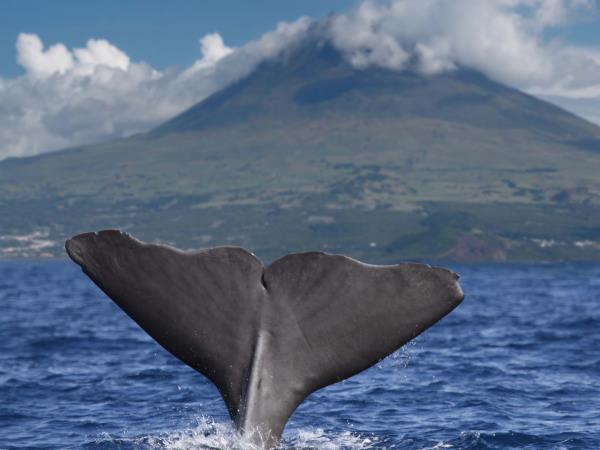 Help assist in integral whale and dolphin conservation!
From
£695

to

£4195
7 days
ex flights
Small group travel:
2024: 1 Apr, 15 Apr, 1 May, 15 May, 1 Jun, 15 Jun, 1 Jul, 15 Jul, 29 Jul
If you'd like to chat about Volunteering in Europe or need help finding a holiday to suit you we're very happy to help.

What do our travellers say?

Joining the research team, learning and seeing dolphins in their natural environment were breathtaking

"Pack lightly, there is limited space on board. Being quite agile and steady on your feet will be very advantageous when out at sea and needing to walk around the boat and climb up to the lookout platform. The research conducted provides valuable data to support conservation efforts and increase public awareness of the marine mammals present in the sanctuary. Excellent - fun, friendly and highly knowledgeable team made it a very worthwhile experience." – Rebecca Pagnucco in a review of her whale and dolphin research holiday in the Ligurian Sea

"I spent a wonderful, extremely interesting, quite exhausting and extraordinary week!" – Brigitte Horlitz in a review of her dolphin conservation holiday in Greece

"The overall experience was unforgettable!! Joining the research team, learning and seeing dolphins in their natural environment were breathtaking" – Vanja Yates in a review of her turtle conservation holiday in Greece
More Volunteering in Europe articles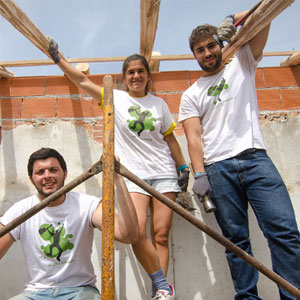 If you love to travel but want to give something back when you do, we can show you a different side to the continent.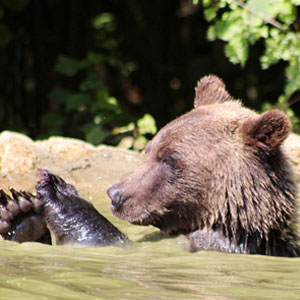 We can help narrow down your search for the best ways to help out across Europe.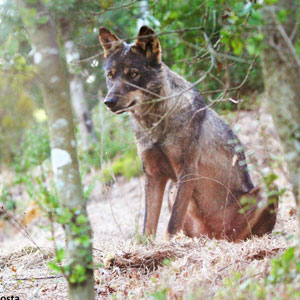 If you're worried you won't see these hidden hunters – just wait until feeding time.