Walking holidays in Europe guide
---
2 Minute Summary
With free movement of people in Europe an ever topical subject, it is worth remembering the journeys that people have made across Europe for centuries: Shepherds, pilgrims, migrants, tradesmen and indeed conquerors have shown that free movement of people in this eclectic continent over the centuries actually created one of the most exciting and eye opening maps of our time: the walking map. A map of wonderful trails that has outlived and often outshines the political one.
Walk in the footsteps of transhumance practitioners, ancient and contemporary, in the Alpes-Maritimes. Hike the trails created by the Romans through Turkey's Taurus Mountains. Or wander around and wonder at the multinational massif that is Mont Blanc. At Responsible Travel we will always vote yes to walking in Europe as well as welcoming the kindness of strangers whom we meet along these well trodden paths.
See our Walking holidays in Europe guide for more details.
Hello.
If you'd like to chat about walking in Europe or need help finding a holiday to suit you we're very happy to help.
Rosy & team

01273 823 700
What we rate & what we don't
---
RESPONSIBLE TRAVEL'S BEST & WORST
Underrated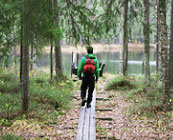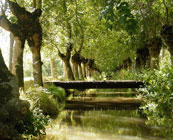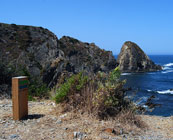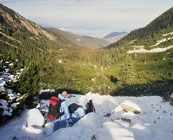 Finland
Is not just for Christmas. Nor are huskies as, in summer, you can hike with them through their mountain and forested trails right up in the far north of the country, where the sun will hardly set. Or hike from hut to hut in remote wilderness areas, discovering the taiga, coniferous forests of the Hossa National Park, climbing up ridges with spectacular views of lakelands and river valleys, and foraging, Finnish style.
Poitou Charentes
Where? Ask a French hiker and they'll know exactly, famous for its 'randonnées' riches at home, but less well known abroad. Think La Rochelle, Ile de Ré, Marais Poitevin and the Atlantic – et viola. Easy to reach by TGV from Paris, the Pays de Gâtine area, in particular, is exquisite escapism into ancient farmland, orchid-filled woodland, blissful Beugnon Lake or medieval villages. It's the France of art house movies.
Portugal
One of the highlights of hiking in this most underrated European country is the 350km Rota Vicentina waymarked way that stretches along the Atlantic coast. Perfect for self-guided walking holidays, where your bags are transported for you, so you just walk from one heavenly headland to the next. The coastal Alentejo uplands are also stunning or aim high and head to the Serra da Peneda mountains.
Carpathian Mountains
Divided into heavenly ranges, such as the Apuseni range in Romania and High Tatras in Poland and Slovakia, these are rambling revelations. Trek rural idylls, timeless and untouched by tourism, and travel with a responsible walking holiday company that links in with expert local guides and small, rural homestays and guesthouses. Snowshoeing here in winter keeps these limestone peaks accessible all year round.
Rated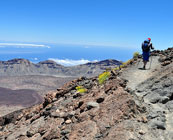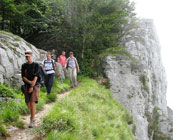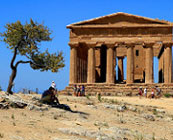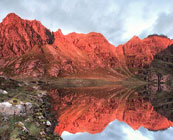 Canary Islands
Worlds apart from resort raucousness, there is exquisite hiking all year round on the voluptuously volcanic Canaries. Lanzarote has barren beauty, with blackened valleys all leading to beaches; La Palma's GR130 long-distance coastal path explores vineyards, banana plantations and orange groves; Gran Canaria's central mountains have their own Camino de Santiago; and El Hierro, although tiny, has grandiose landscapes.
Tuscany
La vita è bella in Tuscany. And it's not all rolling hills of period dramas either. There is action adventure to be had too in the Alpi Apuane and Apennine mountain ranges, with summits to strive for and cols to conquer. In Orechiella Park, walk up ancient mule paths through ancient villages to Pania di Corfino summit. Or trek high in the Alpi Apuane all the way to the imposing face of Monte Sumbra.
Sicily
Seriously hot in summer, hiking here in spring, summer and winter bring the true highlights. Sicily is falling down with olive and lemon groves and vineyards, ancient sites and quiet villages. Walking tours often focus on the Aeolian archipelago, where you can trek up volcanoes and scale Mount Etna.
Scotland
Not only is the right to roam enshrined in Scottish law, it practically IS the law to hike when you come. Head here on the train and you'll see that just about everyone is wearing hiking boots. Everywhere you go there are 'Walkers Welcome' signs. There are guides galore, with expertise in everything from wildlife to whisky, and mountaineering experts also, to conquer those glorious Celtic cols. Just don't forget your hipflask.
Overrated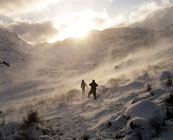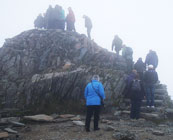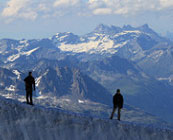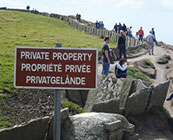 Being blasé
About the weather, emergency supplies or insurance. Always check forecasts before you go out, be prepared for all seasons especially in the mountains (as well as avalanches well into the spring) and turn back if in doubt. A small emergency kit will cost you a tenner but can save your life. And insurance, in Spain, for example, you can be charged up to €20,000 to be airlifted if you break an ankle. 'Nuff said.
Charity climbs
Although charity climbs mean well, they do not always tread well. They can be punishing on the Three Peaks, for example, Ben Nevis is brutalised in certain seasons, and Snowdon is snowed under with charity hikers throughout the year. Go for a longer time, spend locally and seek out needy local charities to support. And check if the organiser has a responsible tourism policy. Many don't.
Summiting Mont Blanc
You need alpine skills and experience to summit Europe's highest peak. You can go on a specialist summiting sojourn, but you can also do some serious hiking on the Tour de Mont Blanc, which circumnavigates rather than conquering the massif. You can hike for up to two weeks through three countries to take in the massif. That is a tour de force.
Push the boundaries
It is usually pretty clear when a sign means 'Keep Out' whether it is in French, Italian or Turkish. Waymarked ways are carefully managed and often delicately negotiated with landowners. So, if you want to head right off the beaten path, only do so with an expert local guide. Or at least ask permission. It only takes a couple of irresponsible hikers to ruin the growth of European trails for everyone.
What does a walking holiday entail?
---
TYPES OF WALKING HOLIDAYS IN EUROPE
There are so many walking trails, walking companies and types of walking holidays out there, it is hard to know where to start. Or how fit you need be. If you need to be a hardcore hipflask and chutzpah type, or plodding and Pinot Noir type. Whether you want to go on a guided, group walking holiday or a self guided walking holiday. With a superb network of waymarked ways such as the Grandes Randonnées, a network of long distance walking paths which spread out all over Europe, you can easily spend a week or two just hiking. And being Europe, they are so easy to access. You can be at your desk in the morning, and ambling along the Amalfi Coast in the evening.
This Walking holidays in Europe guide aims to help lead you on the odyssey that is booking, never mind walking.
How tough are they?
---
We categorise our walking holidays on Responsible Travel just to make your search a little easier.

Newbies will probably want an introductory walking holiday, such as in the Poitou-Charentes region, Dordogne or Loire Valley. If you have pushed yourself up a few hills of a Sunday, but don't consider yourself a Bonnington or a Bear Grylls, or indeed if you want to go self-guided and have a bit of confidence and experience reading maps, then a moderate walking holiday will up the perambul-ante up to about 5-8 hours walking per day, but with rest days to chill or take in the sites. Such as being guided on a section of the Tour de Mont Blanc, or the Pyrenees, where you can choose between ascents of between 300m-3,000m. Or combining some walking trails with wine tasting in Catalonia. The question is does one have to drink moderately, when walking moderately?

If you are a well-seasoned walker then our strenuous walking holidays, such as trekking on the Pyrenean Haute Route, will prepare you for some of our full on walking trips further afield, such as in Nepal, as will winter walking and snowshoeing through the Alps. Even tougher, and falling into our very challenging trekking holidays or climbing holidays category, is the ascent of Mont Blanc. This is serious alpinism, and requires training in the use of crampons, ice picks, ropes and so on. 'Tis far from a Pinot Noir in Provence when you are up these slopes, we're telling you.
Guided or self-guided?
---
Walking holidays in Europe are as eclectic as the cultures emanating from this glorious continent. Some are with expert local guides, some with more qualified International Mountain Leaders, and others self-guided. Guided trips are usually in small groups, which is the norm on more strenuous walking holidays. However, if you prefer to walk independently, and not be tied to timetables or fixed itineraries, an organised self-guided walking holiday takes all the other work out of it for you, leaving you with little to do, but peruse your map and perambulate. The walking company organises your accommodation, some meals, give you maps and copious notes of sightseeing tips along the way, luggage transfers and emergency support.
Centre based or nomadic?
---
On a walking holiday, you can choose between walking from hotel to hotel, or mountain hut to mountain hut, such as while circumnavigating Mont Blanc for a couple of weeks. Or you can discover the mountains and monasteries of Cyprus, taking on different valleys or peninsulas every day, but sleeping in the same bed every night. This gives more time for walking, with no hassle of packing and unpacking. And knowing that there is a pool or a sauna at the end of the day waiting for you, in many cases. However, if you want to cover great distances, in the Pyrenees, Alps or a pilgrimage route such as the Camino de Santiago, then hiking from one bed to another is usually your best option, with your bags being transferred for you, sometimes even by donkey.

Peter Roche, co-founder of our supplier, Le Moulin du Chemin:
"There are a number of compelling reasons to opt for a centre based walking holiday, although caution should be exercised in selecting which holiday. Be sure that a good selection of varied and interesting walking routes is proposed for you to choose from. For walking holidays, meandering and undulating paths and lanes are more interesting than straight flat paths. Use Google Maps and Google Earth to get an idea of the terrain."
Hut or high end?
---
You could probably sleep anywhere after an eight-hour hike, however there are lots of different accommodations available on walking holidays in Europe, to suit your budget or, simply, if you are walking from one bed to another every night, to fit in with your route. The high trekking routes of the Alps and Pyrenees have a network of hostels called mountain refuges or mountain huts. As do the far northern wilderness areas of Finland. Many were built originally for hunters and hikers; today they are run like most hostels with a community atmosphere and eco-ethos. Location is everything with these huts, perched on the edges of mountains, such as the famous Gouter Refuge on the final ascent to the summit of Mont Blanc. The Carpathian Mountains in Romania have charming rural guesthouses and chalets tucked away in remote valleys, many home to the indigenous Tara Moti people. As do the Picos de Europa mountains in Spain, which sit like a spiky crown sitting at the top of this mighty country where you will be treated like royalty in their rural guesthouses along the way.
For more high end hiking, you can walk from crisp white sheet to fluffy white robe, or pool to pool, in the likes of the Amalfi Coast, which has its fair share of stunning rooms with equally stunning views. Or Austria, where spa hotels are very de rigeur. You can go fairly chi-chi in the Swiss Alps, and traipsing through Tuscany is never going to be trashy, let's face it.