Our Walking holidays in Europe
One of the things we love most about our Europe walking holidays is that many of our partners work with organisations that protect existing paths, and seek to reopen often long-forgotten routes. These trails were once walked by Roman troops, Greek shepherds and ancient pilgrims, and are soon to be discovered anew by small groups of avid hikers, or those who prefer the freedom of a self guided trek. Something else we love: from the Carpathians of Romania to the levadas of Madeira and Croatia's Dalmatian coast, you'll stay in locally owned accommodations in out-of-the-way areas whose hosts love to welcome hungry walkers.
Our top European walking holidays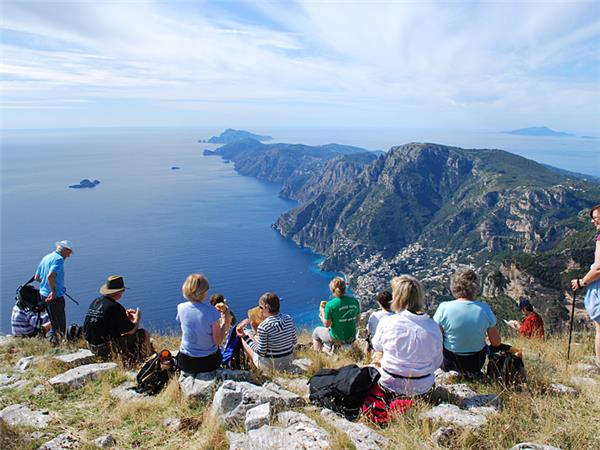 8 days
inc UK flights
Walk in lemon groves and hillside villages
Small group
2023: 23 Dec, 30 Dec, 2024: 10 Feb, 17 Feb, 24 Feb, 2 Mar, 9 Mar, 16 Mar, 23 Mar, 6 Apr, 13 Apr, 20 Apr, 27 Apr, 4 May, 11 May, 18 May, 25 May, 1 Jun, 8 Jun, 15 Jun, 22 Jun, 29 Jun, 6 Jul, 13 Jul, 17 Aug, 24 Aug, 31 Aug, 7 Sep, 14 Sep, 21 Sep, 28 Sep, 5 Oct, 12 Oct, 19 Oct, 26 Oct, 2 Nov, 9 Nov, 16 Nov, 21 Dec, 28 Dec, 2025: 8 Feb, 15 Feb, 22 Feb, 1 Mar, 8 Mar, 15 Mar, 22 Mar, 29 Mar, 5 Apr, 12 Apr, 19 Apr, 26 Apr ...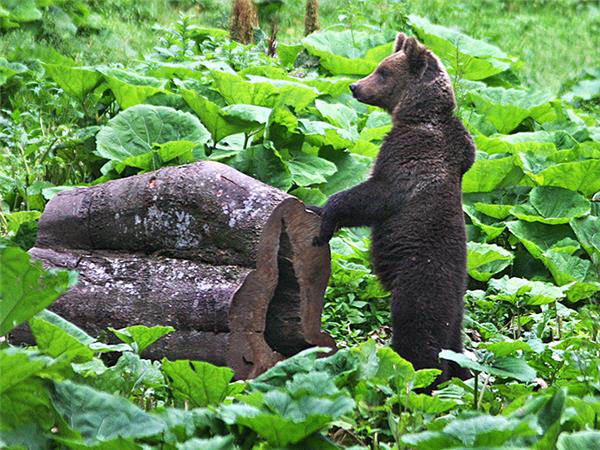 8 days
inc UK flights
Wolves, bears and sightseeing
Small group
2024: 27 Apr, 11 May, 1 Jun, 15 Jun, 6 Jul, 20 Jul, 17 Aug, 21 Sep, 5 Oct, 2025: 26 Apr, 10 May, 31 May, 14 Jun, 5 Jul, 19 Jul, 16 Aug, 6 Sep, 20 Sep, 27 Sep, 4 Oct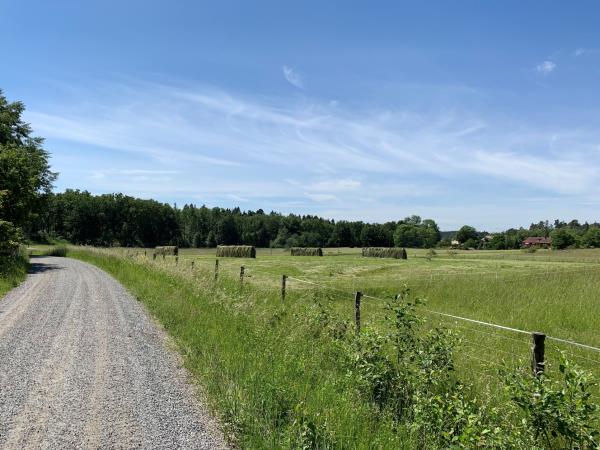 7 days
ex flights
Self-guided walking through Stockholm's stunning archipelago
Small group
2024: 22 Jun, 23 Jun, 29 Jun, 30 Jun, 6 Jul, 7 Jul, 13 Jul, 14 Jul, 20 Jul, 21 Jul, 27 Jul, 28 Jul, 3 Aug, 4 Aug, 10 Aug, 11 Aug
More about our walking holidays in Europe
Best walking holidays in Europe
Well, this is a tough one to narrow down! There are 51 European countries, each with its own waymarked wonders and hiking highlights. Many need no introduction, but there are also lots of lesser-known beauties that we consider the
best walking holidays in Europe
. Albania, where you can have remote trails almost entirely to yourself. France's Mercantour National Park, where kids will love walking alongside a friendly donkey that carries their packs. And Romania's Carpathian Mountains, a land of folklore, wolves and rural idylls where you can walk at any time of year, strapping on snowshoes in the winter.
Easy walking holidays in Europe
Not everyone wants to climb Mont Blanc or push themselves on a taxing pilgrimage trail. There's much to be said for slowing things down, which is why we've put together some of our favourite
easy walking holidays in Europe
. Think Tuscany, where the hillsides are interspersed with shady olive groves and vineyards where you can dally with a little tasting. Or the Cyclades Islands in Greece – an easygoing mix of hikes between Classical sites and stylish sailing from one bay to the next. They're holidays ideal for those wanting to gently break themselves in without compromising on the scenery.
Challenging walking holidays in Europe
Our
challenging walking holidays
in Europe often involve long ascents, exposed paths and rough terrain, but your stamina and aching muscles are rewarded with truly spectacular views. They range from the gruelling Mont Blanc Circuit (three countries, eight days and six mountain passes) to Slovenia's best-kept secret, the Julian Alps, where you'll tackle an easy
via ferrata
and hike from hut to hut. And for those with plentiful experience in high altitude walking, we recommend Corsica's GR20, one of the demanding long-distance routes in Europe where you'll need a head for heights and the surefootedness of a mountain goat.
Classic walking holidays in Europe
Don't expect to have the trail to yourself on any of our
classic walking holidays in Europe
, but do expect to quickly understand what gives them such popular appeal. They include Spain's epic Camino de Santiago, one of the world's oldest pilgrimage walks that comes with several different routes. The two-week Pilgrim's Way in England is equally historic and has daily opportunities for a hearty pub lunch to keep you going. And if you really fancy escaping civilisation for a while, try hiking Norway's magnificent national parks, with ice-capped mountains, fjords and glaciers your backdrop for the obligatory 'made it!' selfie.
Family walking holidays in Europe
The trick to coaxing your kids on a
family walking holiday in Europe
is to sugar-coat it a little. So you're not just going for a week of walking in France; you're going to be walking with your own personal donkey. On Italy's bejewelled Amalfi Coast, there is the promise of a beach at the end of every day's trek. In Romania's Carpathian Mountains there is the promise of tracking wolves in the woods and visiting vampire castles. And Montenegro walking holidays also mean wild swimming and waterfalls. Our expert travel partners curate walking itineraries designed expressly for littler legs to enjoy.
If you'd like to chat about Europe walking or need help finding a holiday to suit you we're very happy to help.