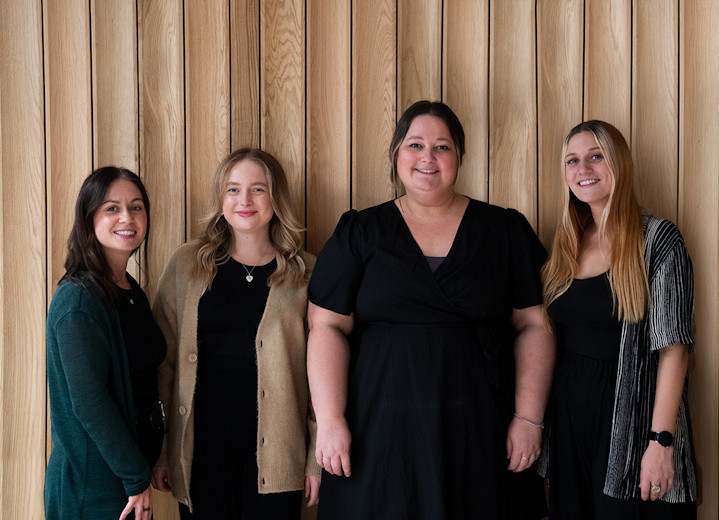 Departure information
This trip can be tailor made throughout the year to suit your requirements
Responsible tourism
Indonesia wildlife holiday, mammals of Java
Carbon reduction
Your holiday will help support local people and conservation. We must also reduce CO2. Learn about the CO2 emissions of this holiday and how to reduce them.
We plant around 10,000 trees in the Russian Far East each year as part of our on going commitment to reforesting areas unsustainable deforested.
In this particular tour we look to us hybrid vehicles (electric vehicles where possible - this is not always possible when going off road on safari) as well as staying and recommending eco hotels. Whilst electric and hybird vehicles are hard to get in Asia, we do utilise compressed natural gas vehicles as much as possible, which reduce carbon emissions compared to petrol and diesel engines significantly. These are commonly found in Asia.
When in the wilderness areas of Indonesia most of the lodges and particularly when camping (where camping is included in the itinerary are off the grid and so most of their energy requirements come from renewable energy sources such as solar power and wind power on the property. Where generators are needed, we make sure they are used for a short amount of time each night, and we limit this and do not allow people to use high voltage electrical equipment.
We also make sure that our chosen accommodation utilises the water from the very wet rainy seasons to fill in washing water reserves, making sure that all of the water usage is as sustainable as possible.
Our local guides are just that, local on this tour, so their travelling distances to and from the tour are small.
The vast majority of the food on this trip comes from local producers and the forest and we look to reduce the amount of meat consumed on the trip by providing vegetarian meals where possible and more fish than meat. As many people in rural South East Asia are vegetarian on a day to day basis, we do our best to encourage our clients to adopt this diet when on the trip.
Environment
In Indonesia we (as with everywhere we go) we carefully choose accommodation, suppliers and transportation that either minimises their effect on the environment or that help to contribute to its sustainable development. By choosing small, privately owned accommodation where possible we also look to only stay in truly eco-lodges that abide by basic and also pioneering methods of ecological sustainability.


Where possible, we make sure that the accommodation that we use support local projects for the protection of the wildlife and local communities which rely on tourism as the principal source of income. Including booking accommodation which is run by the national parks themselves. We try and make sure that all the accommodation that we use is are ecologically responsible and use solar power electricity and water recycling pumps etc. We also make sure that all the food consumed is produced locally.

On this trip we camp for the majority of the trip, during camping we bring back everything with us (so as not to disturb the forest after leaving). We do not bring bottled water in, instead we boil water from the forest and therefore minimise our plastic usage on this trip.

We also contribute and participate in as many studies that the local researchers and scientists are conducting as possible, on this trip any and all information we can collect about the rare endemic species of Java is valuable for their ongoing research and conservation.

Wildlife Promise:

By bringing people here with a professional zoologist/naturalist as well as professional local guides we aim to showcase the environment in full but also to allow you to learn about the problems facing the ecosystems here and highlight the ways that continued development and human exploitation are affect the species and how cutting edge research is countering the problems as well as showing you examples of success stories.

We also keep a record of all the great sightings we see on each tour and record the environmental factors, this data is used by ourselves but also given to the researchers who are working on many of these species. All the information collected in invaluable as the knowledge of some of the animals that live here are little understood. We also donate our pictures to the researchers to aid in their photo identification studies.

Some of the endemic species in Java (such as the Javan slow loris) are among the most critically endangered species in the world and we are at the forefront of establishing eco tourism in their habitat, by implementing sustainable camping and helping to educate the local guides to the best practises we are confident of developing long term ecotourism which benefits the wildlife and local communities as much as anything else.

Throughout this trip we use as many locally produced and sourced foods as possible, by doing so we minimize waste as most of these locally produced products have less packaging that mass produced products. All waste we do create during the trip and when camping is taken back with us to the towns and cities so they can be recycled effectively. In fact nearly everything we consume along the way is locally produced in the villages that we pass through. Leaving next to no waste from packaging.

For water conservation we reduce washing of bedding and towels by encouraging our clients to use the same towel for the duration of their trip, so to reduce water usage in cleaning them regularly. Where washing has to be done when on the trek we use the rivers (not machines) and do not use any chemicals.

As we after often in the eco camps and small independent guest houses we are well off the power grid and so solar power is crucial for our trips. All of the camps and guest houses we visit use solar power as their primary source of energy and water heating.

We only use one vehicle on this trip, we minimize the amount of driving on the trip, most of the movement on the trip is walking.

All of our local suppliers in Indonesia are pioneers in establishing eco tourism, they work hard to introduce eco friendly practices such as employing local people, using local products and also saving water and energy as well as being as sustainable as possible.
Community
As with any of our tours throughout Asia or elsewhere in the world we always employ local guides and drivers. This trip employs a good number of porters to carry our camping equipment and food to and from the forest as well as hiring local naturalists and rangers from the national park. They have a much better local knowledge and also helps to bring in revenue sources to the local community.

All of the hotels and lodges that we stay in make sure that all our resources such as food, drink and equipment is locally sourced we will purchase all of our food for camping locally and using the local markets as much as possible. We also try and make sure that all the local guides that we hire and who work for the lodges, camps and guesthouses that we visit are from the local area.

We think that by employing local guides we have encouraging a future generation to follow this career. Many of the accommodations that we use are involved in community based projects and schools in particular.

Many of the projects that are funded by people staying here are geared towards helping children in townships get better education and enhance their career opportunities in the future. We also encourage the purchasing of local handicrafts which are all created in a sustainable way and provide great unique souvenirs.

All of our camping team, porters and local guides and wildlife trackers are employed from the local villages that surround the forests. We are also currently donating money from every booking to charities dealing with the aftermath of the recent tsunamis in both Palu (Sulawesi) and west Java.

Also by visiting these remote rural areas we actively encourage employing the local village people as porters, guides, cooks and camp assistants as well as spending time to understand and observe their traditional ways of life.

All along the way on our trek from the central highlands to the lowland forests we have opportunities to purchase local crafts as well as seeing how they are produced. We will be traveling through communities that produce local crafts and products for their traditional uses as well as tourism. It is the hard work of our suppliers in Indonesia that are encouraging the local communities to produce such crafts to help stimulate their rural economies and also to help educate our clients on their local culture.

When traveling we give all of our clients the opportunity to contribute and participate in local traditions and activities. We are at the mercy of local people and the local communities when off the beaten track in Indonesia. So it is crucial we make sure that we have a great relationships between our clients, guides, suppliers and the local communities. By bringing supplies (such as medication, school supplies and solar chargers) from the towns to these rural communities we help to secure a strong relationship through eco tourism.
Popular similar holidays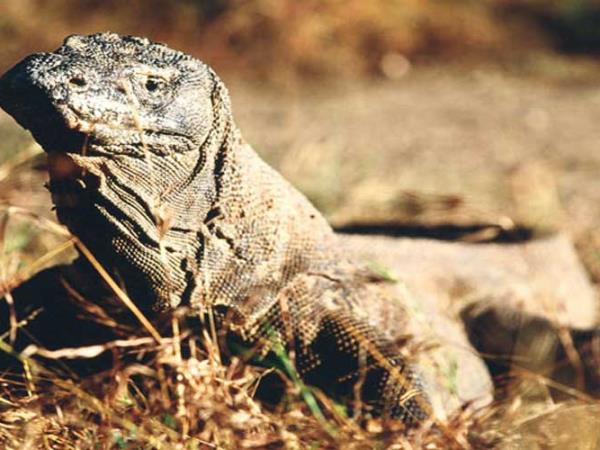 Sea kayaking to some of the most remote beaches on earth
From £1795 10 days excluding flights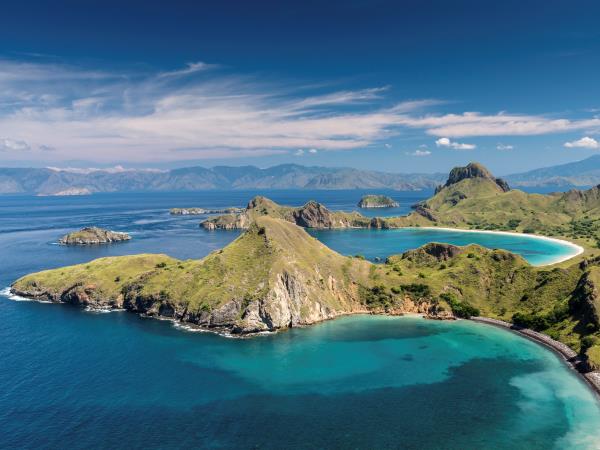 See indigenous wildlife and stay in eco-accommodation
From £4970 15 days including UK flights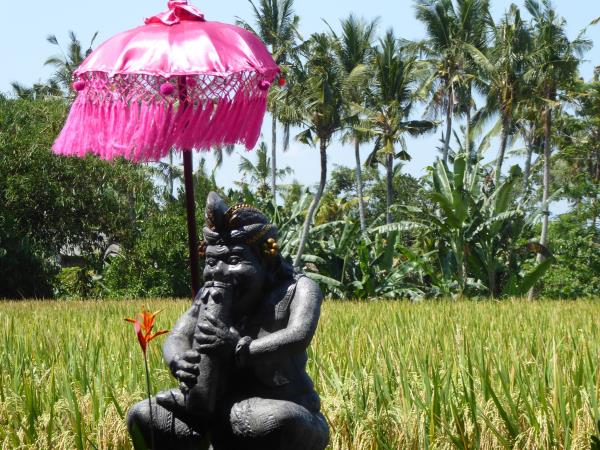 Explore Bali's rich culture and landscape
From £2765 13 days including UK flights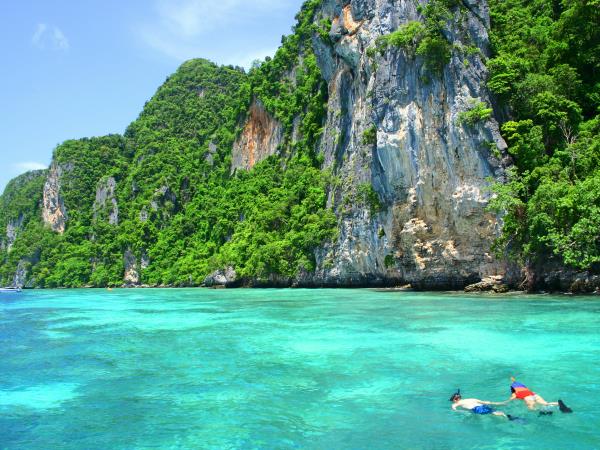 Group adventure snorkel and land safari to Indonesia
From £3195 15 days including domestic flights only