They're both at the poles of the world, they both spend half of the year in darkness and half of the year bathed in light, and they are both – mostly – covered in snow and ice. But there the similarities end. On a polar expedition you'll discover the huge differences between these regions – and our Antarctica and Arctic travel guide will help you decide which pole is right for you.
Wildlife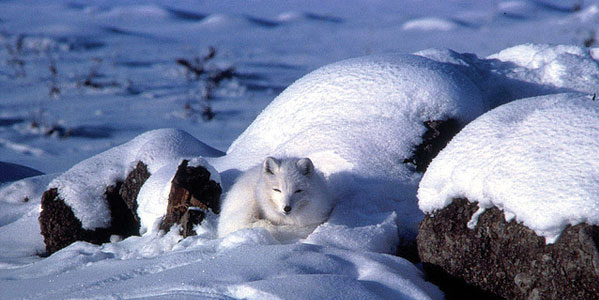 A huge reason for booking a polar cruise, the wildlife that thrives in these chilly regions is astounding. But you'll need to make tough wildlife choices – penguins are only found in the southern hemisphere (including places such as South Africa and South America as well as Antarctica), while polar bears live exclusively in the Arctic. Other key Arctic species include foxes, walrus, caribou, reindeer and musk ox; Antarctica has leopard and elephant seals. You'll see whales in both destinations, but narwhals are only found in the north.
Culture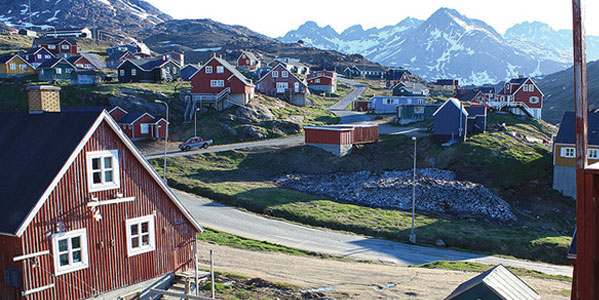 Save for a few brave scientists and researchers, no-one lives in Antarctica. There are, however, some four million people living in the Arctic – including many Inuit communities in Canada, Alaska and Greenland. They live largely traditional lives based around hunting and fishing, and their subsistence culture means they use almost every part of the creatures they hunt – for clothing, food, decoration, fuel or crafts. Threatened by climate change and encroaching western values, the Inuit are struggling to maintain centuries of tradition – tourism is proving to be a valuable source of income.
Latitude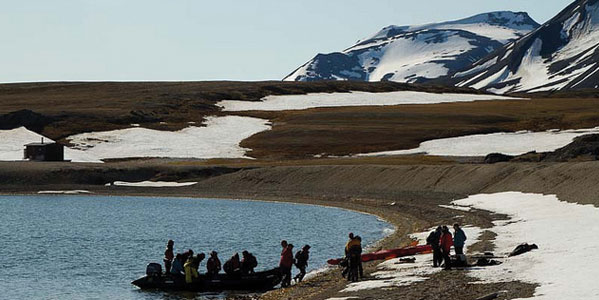 Few Antarctic cruises actually make it below the Antarctic Circle. The Antarctic is colder, harsher and jammed with pack ice, so most expeditions remain along the Antarctic Peninsula, the most northerly part of the continent which actually stretches far above the polar circle.
Arctic cruises, on the other hand, take place far, far north of the Arctic Circle. Svalbard is just over 1,000km from the North Pole but, warmed by the Gulf Stream, the pack ice melts in the summer months and you can sail all around it. The west coast of Greenland has an equally mild climate, although the far reaches of the Northwest Passage – far from the Gulf Stream – experience more brutal conditions – the sailing season here is short.
Cruising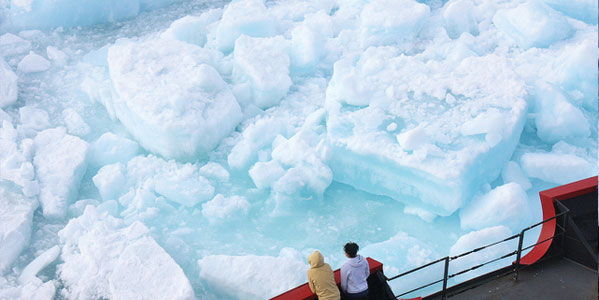 Your cruise will be hugely different depending on whether you head north or south. Once you have flown to South America, reaching Antarctica still requires a rough two-day crossing of the Drake Passage – or a two-hour flight from Punta Arenas to the South Shetland Islands, just off the Antarctic Peninsula. Many cruises also include visits to the Falkland Islands or South Georgia – extending the trip even further, but also allowing you to get your sea legs before setting sail across the passage.
Once in Antarctica, only 100 people may disembark at any one time, so passengers on larger vessels may be required to take it in turn to land. You can kayak, dive, wander amongst the penguins (keeping your distance) and even camp on the peninsula and surrounding islands.
You can fly direct to your departure point in the Arctic – so your Arctic cruise begins as soon as you set sail. This means those pressed for time can make the most of shorter expeditions. There's also likely to be more shore time, with more opportunities for trekking, kayaking, snowshoeing and even dog sledding – but camping's not usually an option here, thanks to the polar bears…
Much less visited, Eastern Siberia as well as the remote Ross Sea and New Zealand Subantarctic Islands are different adventures altogether, so read our Arctic and Antarctic guides to learn more about these wild regions.