Australia self drive travel guide
There's a trend among retired Australians – they sell up, buy a motorhome and tour their own country for a couple of years, earning them the affectionate moniker 'grey nomad'. But Australian road trips shouldn't just be kept for Australians.
This is an enormous country with fantastic natural variety. Rural Australians might not think twice about driving a long way to the supermarket, but you'll be doing double takes all the way – at the fascinating endemic wildlife, and the landscape – by turns, red, green or golden. Experience the 
Great Ocean Road
or drive in the east, past coasts with enticing names: Gold, Sunshine, Capricorn, before reaching the most arresting offshore attraction of all – the Great Barrier Reef.

Melbs, Bris, Freo – Aussies give affectionate nicknames to their cities and sights

Australian friendliness is a major characteristic of travelling here – making it easy to meet others. What's more, there's something friendly and disarming about stunning stretches of coast being given nicknames. It allows you to feel closer to the superstar sights, as though you've got to know them on a personal level.

Keep reading our guide to self drive holidays in Australia to find out what lies on the road ahead.
Australia self drive holidays are…
enjoyed by Australians as much as they are enjoyed by visitors – long drives are a part of life here.
Australia self drive holidays are not…
particularly enjoyable in a smaller car. These big distances need a big cruising car, or motorhome, and sometimes 4WD is necessary.
What is it like driving in Australia?
"I love a road trip. Flying around Australia doesn't cut it." so says David 'Thommo' Thomson, Northern Territories expert at our partner, Intrepid Travel. "You've gotta travel across the country, taking in all the local and small nuances en route. If you do it this way, you can stop for a sunset shot, pull over to see that thorny devil (a spiky lizard found in Australian desert and scrub), or have an authentic Australian experience 'swagging it' under the stars. A flight from Sydney to Alice won't provide that for you! Where our cities or towns end, the best adventures in Australia will start." You could easily spend months on the road here – in fact, many do, buying an old car in an auction, and then selling it on the next year after adding thousands more kilometres to the clock.

For a more reliable holiday that doesn't rely on a beaten-up banger – a self guided tour with an expert holiday company can book you a car, or motor home, from a reliable local car hire facility, sort out all your accommodation en route and recommend your stops. What's more, they can arrange for your car to be dropped off in safe hands when you're ready to leave (you may need to pay a small one-way drop off fee).
Local car hire
In some areas of Australia, like Tasmania, our partners recommend using local car hire companies rather than the ubiquitous multinationals. You may have loyalty points to burn, but often there's a good reason for going local – perhaps a good relationship, built over years, that will allow you more flexibility, or more grace if you encounter a problem. A lot of the roads in Australia take you to remote places, so take local advice when you can get it.
Going by motor home
Whilst the surfboard-topped camper van is a common sight on the Australian coast, you don't need to be a beach bum to join in the fun. Some holidays include a
few days' rental of a motor home
, so you can roll around at leisure and sleep with a different beach view every night, before swapping to a regular car. It means you get a taste of van life, without having to fully commit to the lifestyle.
Motorhome owners can be a sociable bunch. Find your pitch at the camper park – there's one on the outskirts of most towns – and you'll also find plenty of tips for your next pit stop; there's lots of advice going around.
Can I hire an electric car in Australia?
Australia is not yet set up to accommodate habitual use of electric cars across the country. The distances are too far, and the infrastructure too poor. No one wants to be stuck in the Outback with a dead battery.

"In Australia you can drive for four hours and not see anyone else," says Kate Tyler, from our partner Journey in Style "It's vital to plan and pack well with plenty of water onboard and emergency kits in your car and your phones fully charged. Journeys can be very long – so it's about really preparing before you go."
Acknowledging indigenous peoples in Australia
Australia is working on recognising its Aboriginal communities, who were here first. Road signs, guidebooks, and national parks are starting to label landmarks correctly, such as K'gari instead of Fraser Island. In 2023, Tourism Australia started to rename cities, too, for example, using the Aboriginal name, Warrane, for Sydney, and Narrm for Melbourne.

There are other ways to show your support. When you're out of the car, choosing Aboriginal guides can help raise the profile of Aboriginal-owned businesses, of which there are a growing number participating in the tourism industry.
If you'd like to chat about Australia self drive or need help finding a holiday to suit you we're very happy to help.

Great Ocean Road
The Great Ocean Road is a relatively short distance for an Australian driving route – officially, it's 243 beautiful kilometres. The brown signs luring you to scenic lookouts along the way will lengthen your trip, as will stops at beaches and at waterfalls – and at distilleries and breweries, too. Many of the towns here depend on tourism, and you'll find you're well fed and watered by fantastic local restaurants along the way. Interestingly, the road is dedicated to fallen World War I soldiers, making it the world's largest war memorial.
West coast
Less visited than the east, Australia's west coast has fantastic sights, but the space between them is an enigmatic Outback emptiness; you can easily drive for a couple of hours without hitting a town, counting perhaps a handful of trees. Driving north along Western Australia's coast from Perth, for the hours you put in, you'll be rewarded by national parks like Kalbarri, and marine wildlife at Shark Bay, and Ningaloo Reef, a reef to rival the Great Barrier.
East coast
Starting with the most famous city and ending with the most famous reef, the classic east coast Australia road trip is a big drive, but has plenty of distractions along the way. Most people start in Sydney before heading north for beaches, rainforest and island stops via the Whitsundays, the Magnetic Islands and K'gari (Fraser Island). Trips tend to end at Cairns or Port Douglas, which are useful gateways to the star of the show, the Great Barrier Reef.
South Australia
The Great Ocean Road is just a small part of a proper road trip in South Australia. Between the cities of Adelaide and Melbourne, there are fantastic places to park up for a hike – from the Grampians National Park to the Flinders Chase National Park on Kangaroo Island. Plus, Southern Australia makes the most of its mild winters, growing some of the world's best grapes for wine. It's a road trip for nature, culture and wine, all in one wonderful place.
Tasmania
Compared to its northerly neighbour, Tasmania may look like a small island, but don't underestimate the density of experiences to be had here, which can fill a driving itinerary. Trips here are as much about experiencing wilderness as they are about experiencing sites. Leave Hobart behind and a road trip around the island gives you wild vistas of mountains, plains, beaches and blue gum forests. You're not the only one appreciating the serenity; Tasmania's protected places are havens for unusual wildlife: quolls, pademelons and Tasmanian devils among them.
Extreme weather is normal in some parts of Australia, so when you travel is important. What's more, when you're driving long distances you can drive across climate zones, so there are often windows when travel is best in all the places you aim to visit. As a general rule, the further north in Australia you are, the hotter it is year-round. In the north, the wet season runs from November to April, and brings humidity and typhoons.

Perth is balmy in August and September, and it's not too hot when you drive further north, so this is a good time to road trip on the west coast. May to October is a good time to drive the east coast up to Cairns, where it won't be too wet and warm when you arrive in the tropics.

Travel in the Red Centre from May to September for the most comfortable temperatures. In June and August, the austral winter sees night temperatures drop to freezing in the Outback, so pack accordingly. Conversely, in the wet season (November to April), infrequent but strong typhoons mean that roads can disappear underwater.

Driving the Great Ocean Road is lovely in the Australian summer – when the north is too hot and humid, but the south of the country is experiencing brilliant blue skies. Try autumn, too (March to April).
Australia driving distances
A rough idea of the travel distances by road between attractions in Australia.

East Coast
Sydney to Blue Mountains: 60km
Sydney to Brisbane: 900km
Brisbane to Cairns: 1,700km
South Coast
Great Ocean Road: 240km
Tasmania
Hobart to Launceston: 195km
Launceston to Stanley: 220km
Western Explorer Road (The Road to Nowhere): 120km
West Coast
Perth to Freemantle: 16km
Perth to Margaret River: 270km
Perth to Coral Bay (Ningaloo Reef): 1,120km
Facts about driving in Australia
Most visitors to Australia are New Zealanders, followed by Americans and Brits – and two out of three of these will be pleased that Australians drive on the left.

Australia is underpopulated for its size, so you'll find that the roads out of the cities are very quiet. Only Sydney really reaches the level of traffic you might be used to in other world cities. The Ocean Road is a bit busier than other Australian routes.

Toyota is Australia's most popular car brand – some three million are registered every year. It's mostly the Toyota Land Cruiser, surely the ruler of the Outback – but any utility vehicle is beloved – as is the motor home or van, for longer-term travelling.

Increasingly, Aboriginal names are being added to road signs as sights are being restored to their original names, but progress is slow.

Look out for road trains on main roads in the Outback: these lorries, with up to three trailers attached, carry anything from livestock to fuel, this being the most cost-effective way to transport goods in the area. They're steered by determined drivers with little time to acknowledge other road users.
Self drive in Australia safety tips
Once you've taken a photo of them for your holiday album, pay heed to those kangaroo and wallaby road signs: animal collisions are a big problem on Australian roads – try to avoid driving at night, at dusk or at dawn, when creatures are most active.

Ensure that you know exactly what your insurance covers. Two wheeled drive cars are often uninsured on unsealed roads.

Don't head out into the Outback without stocking your car – with GPS, maps, and breakdown numbers, two spare tyres, and extra fuel and oil. And you'll need to stock yourself with lots of water – more than you think you'll need. In remote areas, always fill up with fuel when you get a chance.

It's essential practice when driving in the Outback to tell someone where you're going. Make sure you and your tour operator are on the same page of the map!

If you're planning to drive on sand for any length of time – for example, on Western Australia's railway access roads, you will need to lower the pressure of your tyres. Copy the Australian drivers who do any long distance or adventurous driving and get used to adapting vehicles to many road surfaces – mud, dirt and sand among them.

Take safety warnings about heat seriously – in Kalbarri National Park, Western Australia, for example a 9km walking loop of the national park must be completed by 7am in summer months.

Take safety warnings about where to swim seriously, too – and heed local advice about taking a dip when there are no signs around. Stinger season – the warm months from November to May – brings jellyfish to the Great Barrier Reef and means you'll need a wetsuit.
More Australia self drive articles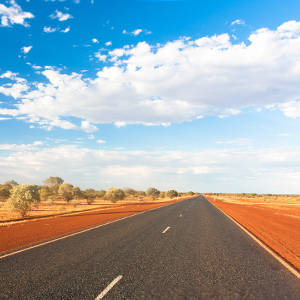 The massive state of Western Australia is best accessed with a car – and then by snorkel.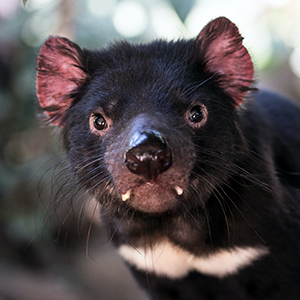 Discover the wild delights of exploring the island state on a self drive itinerary.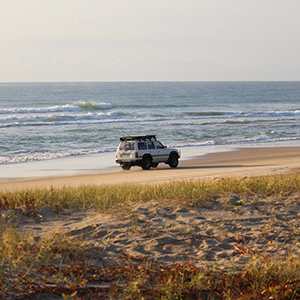 It would take something pretty special to induce many travellers to leave Sydney – like this.