Where to go on holiday in December
December offers lots of holiday options, from festive classics like log cabin stays in frosted Finnish Lapland, to off-season surprises, such as cultural tours of Morocco's cities and mountains. Northern Europe is a family-friendly favourite; smaller children love seeing Santa and can learn about Sami reindeer culture, while winter multi-activity tours appeal to teens and adults alike. For warmer weather, head to Caribbean waters, where Costa Rica's rainy season has left its foliage lush and green. In Asia, it's dry and not too hot, perfect for island hopping, wildlife spotting and adventurous activities. Want to know where not to go? December is not a good time for southern Europe, which is wet and cold, China which is freezing and northern Brazil, which is very busy and hot.
1. Antarctic Peninsula
December signals the start of the
expedition cruise
season; the icebergs have broken up enough to let small cruise ships pass through and get close enough to see the
wonderful wildlife
. And what a show; you'll arrive as the first penguin chicks hatch and seal pups are born.
Antarctica
's warmer weather and longer days, and lots to look at, mean places go quickly – booking early is essential.
2. Cuba
If you like to see out the year with a big celebration, you'll love
Christmas in Cuba
. Cancelled for years under Castro, Christmas doesn't hold much religious importance – but it's a big occasion to party, almost as much as New Year's Eve. The weather in
Cuba
is cooler now than it will be later on – although still warm of course – and you'll miss the rains and occasional hurricanes.
3. Costa Rica
A tropical climate and landscapes that range from mountains to cloud forest mean weather in
Costa Rica
can be variable. Go In late December when it's dry but green – just don't forget your waterproofs, this is still a rainforest. If you're not the traditional type, you can swap Christmas customs for warm days spent wildlife watching – this is when animals are easier to spot.
4. Finland
Where could be more festive in December than
Lapland
, home of Father Christmas himself? Families often flock to
Finland
to see Santa, so it can be a bit busy. Bear in mind also that, in December, Finland will be dark, with only a few hours of sunlight each day. Still, it's the best time of year to see the night sky illuminated by the spectacular
Northern Lights
.
5. Myanmar
The weather in
Myanmar
can get quite intense; it's not much fun island hopping in heavy rain and, in monsoon season, sailing trips do not run at all. December is one of the driest months, and it doesn't get as hot during the day, making it one of the best times to visit. Because of this, it can attract crowds, so be sure to book your accommodation in advance.
6. Thailand
In December,
Thailand
is dry and its temperatures have started to dip, making active holidays more manageable. It's the best time of year for trekking, which you can do with tours that operate alongside the local
Thai hill tribes
. It's a festive time of year here too, and parts of the island will be awash with colourful celebrations: Chiang Rai Flower Festival and the Colours of Doi Tung Festival.
If you'd like to chat about Best places to go in December or need help finding a holiday to suit you we're very happy to help.

Who better to ask for advice on where to travel in December than our specialist tour operators themselves? If you're deciding where to go, read on to see what the experts have to say...
Ali McLean, from our travel specialists Activities Abroad, explains why Finland is fantastic for active families: "I always plump for Finland in winter. The lakes freeze and the forests and fells are blanketed in snow turning the great outdoors into one huge adventure playground. The Finns love the arrival of winter and who can blame them? It is the variety that draws me to Finland when it comes to winter activity holidays."

Clarita Derwent, from our Cuban holiday specialists Cuban Adventures, on her favourite way to spend the festive season: "Christmas in Cuba is fantastic because it's the coolest time of year, but there's a lot of festivals and parties. Combining a New Year's Eve feast and fireworks, the Christmas Eve Las Parrandas de Remedios parade and a Christmas Day celebration is just a beautiful way to spend Christmas in the Caribbean."

Sarah Wightman, from our adventure travel specialists Pura Aventura, on when to see wildlife in Antarctica: "At the start of the season you get the most incredible ice formations – it's just unbelievable. But sometimes the ship can't get where it need to go as the ice blocks are so big – so quite often you can stand on deck and can't get off as much. The bit in the middle – from December to early February – is the most popular because you can get off the ship, the penguin chicks and other birdlife are still there, and you get close to 24-hour sunshine."

Mike McHugo, owner of our Moroccan High Atlas Mountains accommodation, the Kasbah du Toubkal, with some advice for packing: "Many people don't realise that Morocco is a cold country with a hot sun, particularly out of the peak season. Even if you get good weather, once the sun goes down Morocco can be cold even in Marrakech and the south, never mind in the mountains. So people don't pack correctly; Marrakech can have frost in winter, for example.''
More Best places to go in December articles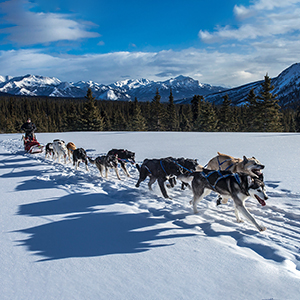 There's plenty to choose from, whether you're looking for warmth, winter or wildlife.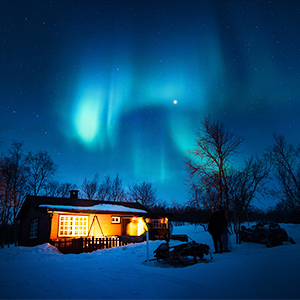 A guide to some of the most popular places our travellers like to go at this time of year.