Where to go on holiday in May
The days are getting longer and sunnier in Europe. It's warm enough to get out on the water down south, or head into the hills for biking and hiking before it gets too hot. Japan is green, serene and ripe for walking at this time of year, and if you head up to Hokkaido you'll find cherry blossom season still in swing. In Borneo, meanwhile, the dry season makes trekking in the jungle that much more comfortable. Where should you avoid? Southern India and Southeast Asia are humid, hot and wet at this time of year, while it's rainy season in much of Central America and the Caribbean.
1. Azores
The winter and early spring rains have subsided come May, leaving the island lush, green and bursting with wildflowers. Plus, there are sunny skies and mild temperatures averaging 19°C that make for excellent hiking and biking. Out on the water, whale watching is in full swing.
2. Croatia
Early summer sees the best of Croatia. It's warm enough to swim in the sea and sunbathe, with temperatures in the mid-20°Cs, yet the school holiday crush has yet to appear, meaning you can enjoy the country's historic cities and beaches and still have space to breathe.
3. Greece
May is one of the best months to go to Greece thanks to the abundance of wildflowers to be found in the countryside and warm but not scorching temperatures making it ideal for hikers and cyclists. Sailing season takes off around now too... although sea swimmers beware – the water's still chilly.
4. Japan
The rainy season begins towards the end of May, however the rain is never extreme and the country is vibrant and green, bolstered further by the planting of paddy fields, a serene sight happening across the country this month. You may have missed blossom season in most of Japan but you can still go to Hokkaido in May for the full array.
5. Scotland
May's mild temperatures combined with the changing colours of nature as flowers begin to thrive mean this is an excellent time for outdoor activities, particularly hiking. Other than the highest peaks, the snow will have melted by now. It's a bonus if you make it here for World Whisky Day, which takes place on the third Saturday of May each year.
6. Spain
May is a top month to visit Spain if you're looking for warmth and fewer crowds along the coast, as well as good conditions for walking and biking. Northern regions around the Basque Country and Picos de Europa will still find changeable conditions, though, so make sure to pack rain gear and some warm jumpers.
If you'd like to chat about Best places to go on holiday in May or need help finding a holiday to suit you we're very happy to help.

We've spoken to our expert travel partners to find out where they recommend travelling in May. Here's what they say…
Jeremy Spencer, from our partners Oku Japan, thinks May is a good time for plant lovers: "People think cherry blossom marks the end of spring, but I think it marks the end of winter. And most of Japan is still very dried out and brown when the cherry blossom is out at the end of March-April, which is the cherry blossom season. Whereas in May, new lush green growth is coming through."
Georgina Howard, from our holiday specialist Pyrenean Experience, on visiting the Spanish Pyrenees in May: "In May you get midsummer pagan festivals and long, silvery nights. Our walking holidays run from May to mid-October. It's a crunchy time – the ground crunches with walnuts, chestnuts and is slippery with acorns underfoot. The sheep are out, trying to eat the chestnuts before you can get to them. Everyone picks mushrooms from their secret mushroom patches –they're out at 6am so no one sees where they go."
More Best places to go on holiday in May articles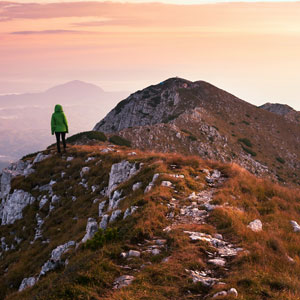 This is a brilliant time to visit Europe before the summer holiday crush.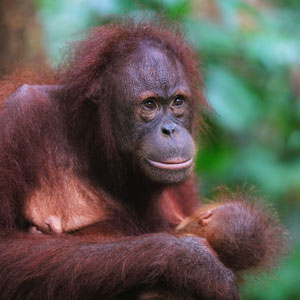 Take a look at our top 10 May holidays – chosen for their popularity with our travellers across the years.