Mahayana Buddhism is as neatly interwoven into the lives of Bhutanese people as the silken threads of a thongdrol tapestry where 'liberation through seeing' provides travellers with a rather apt motto to borrow for their own personal passage of enlightenment whilst on holiday here. Nothing beats the thrill of entering a temple or monastery for the first time, observing or interacting with monks going about their daily chores or simply enjoying their time off from teachings.
Images of shaven headed monks wearing deep burgundy and gold coloured robes whilst crossing the cobbled courtyard of a dzong will be as endearing as a pair of priests crossing Venice's Piazza San Marco and the same level of courtesy and respect is required in Bhutan. It's as revealing to see young monks playing football as it is to watch them at prayer or rhythmically beating a festival drum, and travellers should keep in mind that this is a way of life, not a tourist spectacle. The majority of monks that you'll meet in Bhutan will likely have come from poor, rural backgrounds where parents offer their sons into a lifelong service in the hope that an education on a respected path represents a better future.

Learning about Buddhism and monks in Bhutan is a great idea for not only discovering one of the bedrocks of Bhutanese society but also for avoiding an ecclesiastical faux pas that could result in, at best, nervous tittering behind hands or, worse, deeply upsetting your hosts. A greater understanding of Buddhism and Bhutanese culture will help you travel with more confidence, and it won't take too long to grasp the basics before you visit Bhutan.
On an organised holiday, your local guide will be more than happy to enlighten you in terms of etiquette as well as providing further insight into the country's history and heritage. Visiting monasteries and dzongs is a highlight of any tour and you certainly don't have to be devoutly religious to revel in the incredible architecture and sacred symbolism adorning the country's centres of Buddhism.

Rinpung Dzong in Paro, Tango Monastery in Thimphu, and Nalanda Buddhist Institute overlooking the Punatsangchu River in Punakha, all offer travellers a uniquely personal account of Buddhism in Bhutan with no trip complete without hiking to Paro Taktsang, also known as the Tiger's Nest.

Below are a few words of wisdom related to Buddhism and monks in Bhutan. If you're looking to find out a few more, then visit with a local guide who will be able to give you a deeper understanding of what it means to be a Buddhist or a monk living in the 'Land of the Thunder Dragon'.
How does Bhutanese Buddhism differ from other forms of Buddhism?
In the main, Buddhism practised in Bhutan has origins in Tibet and follows the Vajrayana or Mahayana branch of Buddhism as opposed to Sravakayana, which is more common in India or Theravada Buddhism which is more widely practised in Southeast Asia and Sri Lanka. Buddhist monks in Bhutan follow the teachings of the Kagyu school of Mahayana Buddhism where meditation and praying for the liberation from suffering of all beings, with or without form, is considered the highest form of practice. It's generally considered that all Buddhists follow the teachings of Buddha.
Our top Bhutan Holiday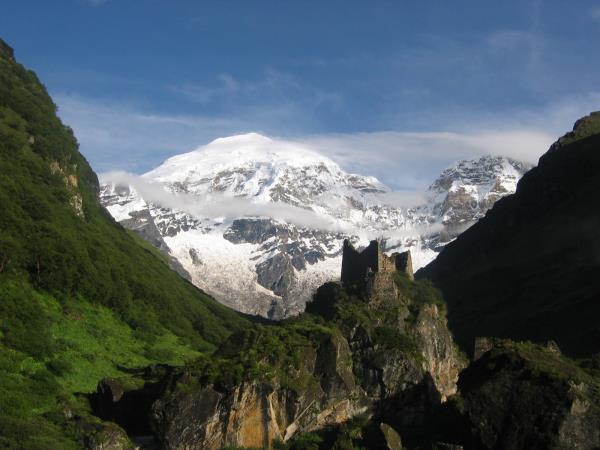 Festival Tour in Bhutan
From
£3955
13 days
ex flights
Small group travel:
2023: 3 Nov
2024: 17 Feb, 16 Apr, 11 Sep, 3 Nov
If you'd like to chat about Bhutan or need help finding a holiday to suit you we're very happy to help.

What is life like for a Buddhist monk in Bhutan?
Monks in Bhutan often come from poor backgrounds or from rural regions where there is little hope of finding work or education. Parents place boys from as young as five, six or seven years old within a monastery, often because they can't afford to feed them or to pay for the uniforms or text books required at one of the government run schools. The monks will be ordained whilst still young, whereupon they'll join a monastic order and go on to graduate to higher studies of Buddhism. In general, a monk's life revolves around daily chores, Buddhist teachings and practising meditation alongside other subjects built into the monastic curriculum such as English and maths.

It's not all work though and monks enjoy free time to relax or play games as well as meeting people and learning a bit more about the outside world. Bhutanese monks do not get involved in politics or street demonstrations. Monks in Bhutan will also visit local houses and workplaces to perform ceremonial rites associated with numerous events, including births, marriages, deaths and illnesses as well as cleansing, blessing and inaugural ceremonies. Festivals are big events for monks who are often required to dance or play traditional instruments on various dates within the Tibetan lunar calendar.
What is the etiquette for visiting a Buddhist monastery or temple in Bhutan?
Respecting monks who may be praying or meditating within a temple, monastery or dzong is essential when visiting Bhutan.
Listen to your guide before you go into a Buddhist building or visit a sacred shrine and treat all statues, paintings and tapestries with the same respect that as you would a monk.
Dress relatively conservatively and take off head gear and shoes before entering a monastery, temple or important room. Avoid short shorts and revealing too much flesh.
Do not point at people, deities, statues, religious artefacts or paintings whilst in Bhutan. It's considered disrespectful. Always use an open-handed gesture, palm up, if you're looking to bring something to someone else's attention.
Never touch the crown of someone's head, including young children, as this is considered a sacred part of the body.
Taking photographs within a dzong or monastic courtyard is usually considered OK but certainly not inside a temple without given authority.
Never enter a Buddhist building whilst a ceremony is taking place unless you've been invited or it has been deemed acceptable by your guide.
Once inside a temple, visitors walk in a clockwise flow – this is also the same direction when walking around a stupa (chorten), sacred shrine or prayer wheel.
It's customary to make a small donation (Nu. 10 note) at the altar when visiting a monastery. The note should be folded lengthwise before placing it to your forehead and then onto the altar. At the time of offering the donation, a monk may pour a small amount of sacred water from a bumpa into your hand. This should be drunk, or at least look like it is being drunk, before sweeping your hand from the front to the back of your head as though covering yourself in the water.
Always ask before you take a photo of a monk or anyone else in Bhutan. Usually people will be more than happy to have their picture taken but it's always best to ask first. Taking photographs at a Buddhist festival, outside of a temple, is also acceptable but try not to get in the way of dancers, spectators or anyone else who may take offence.
Visiting Bhutan on an organised tour gives you every chance to learn more about Buddhism as you chat to accommodation hosts, local guides and visit some of the country's most significant places of worship and sacred symbolism. Although monks are revered by all sections of society in Bhutan they are often just the same as kids at school so don't be surprised to find fascinated, curious and cheeky glances in your direction. Just remember to travel responsibly as you learn, discover and pay your respects.