Buddhism was originally introduced to Bhutan by Padmasambhava in the 8th century. Legend has it that Padmasambhava, also known as Guru Rinpoche, flew from Tibet on the back of the all knowing Yeshe Tsogyal, the Mother of Tibetan Buddhism, whereupon he meditated for three years, three months, three weeks, three days and three hours in the cave of Taktsang Senge Samdup.
To commemorate the arrival of Buddhism, each of Bhutan's 20
dzongkhags
(districts), hold their own annual festival inviting people from surrounding villages to gather together for a series of costumed cham dances accompanied by the clash of cymbals and meditative beat of drums.
Among the most impressive are the Paro Festival (spring) and the Thimphu Festival (autumn), when thousands of people attend to celebrate and get together with old friends.
Bhutan festival holidays
led by local guides are a fantastic way not only to immerse yourself in the heart of the action, but also to understand and appreciate the rituals and traditions involved.
Although festivals, known as tshechus, take place on different months of the Tibetan lunar year, they're always held on the tenth day and are an important social and spiritual event. They provide the chance for remote communities to come together, to dance, to be happy and to share in the teachings of Padmasambhava. Tshechus can last anything up to four days and encourage people to dress up, spend time at the local monastery or dzong (fortified Buddhist learning centre) and make the most of the assembled market stalls as well as packing a picnic in traditional bamboo baskets.

Monks are integral to tshechus and will spend many weeks in advance preparing for the event with prayer and meditation intensifying as well as practising cham dance routines, which many Bhutanese believe provide a blessing and path to enlightenment for the entire audience.
Apart from the religious value, festivals always provide a highly colourful and extremely positive, carnival-like atmosphere. Huge crowds arrive from surrounding villages which increases the intensity of the spectacle for travellers, even if they don't understand every aspect of the event.

The biggest festivals take place in the western city of Paro, during the spring, and in the capital, Thimphu, during the autumn. The reason for their popularity is probably due to the proximity to Bhutan's international airport as well as the time of year. Festivals in east and central Bhutan are also well attended and ideal for travellers who have a few more days to spare.

Here are five of our best Bhutan festivals. You won't be expected to understand every swoop and swirl of a dance or Buddhist custom, but doing a bit of research or attending with a knowledgeable local guide is definitely a good way to make the most of each and every experience.
Our top Bhutan Holiday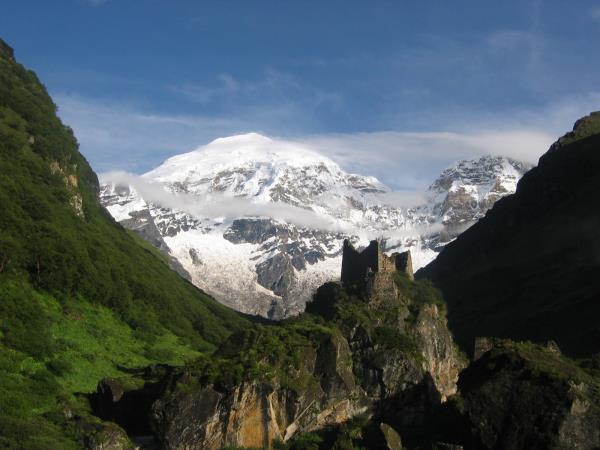 Festival Tour in Bhutan
From
£4955

to

£5455
13 days
ex flights
Small group travel:
2023: 28 Apr, 22 Sep, 3 Nov
2024: 17 Feb, 16 Apr, 11 Sep, 3 Nov
If you'd like to chat about Bhutan or need help finding a holiday to suit you we're very happy to help.

Tamzhing Phala Choepa festival
Held amongst the wheat and rice fields of Bumthang Valley, Tamshing Phala Choepa Festival takes place in early October around the ancient Tamzhing Lhündrup Monastery which is currently the home for around 100 Nyingma monks. The festival itself is particularly significant as it is set within the spiritual heart of Bhutan and centres on a temple with direct links to the saint of the oldest form of Tibetan Buddhism, Péma Lingpa. Traditional mask and folk dances nearly always include the 'Dance of the Three kinds of Ging' and the 'Dance of the Four Stags' both of which are said to bring good luck and banish misfortune for all who watch.
Thangbi Mani Festival
Another popular Bhutan festival in Bumthang is the Thangbi Mani Festival which also takes place in October. The Mewang fire blessing ceremony is often extremely exciting with participants leaping over flames in order to purify themselves alongside numerous masked dances and further purification rituals performed by monks. Situated around the Thangbi Lhakhang Monastery, about a two-hour walk from the nearest main road, Thangbi Mani is set against a backdrop of the full moon and features some rather unique traditions involving the throwing of dough balls and offering buckwheat noodles to guests – make sure you have an amount of ngultrum ready to offer in return.
Thimphu Festival
As one of Bhutan's largest festivals, Thimphu Festival brings the capital to all but a stand still for three days starting on the 10th day of the 8th month of the Tibetan lunar calendar. Literally thousands of Bhutanese will travel from rural villages and from across the country to attend, with the 'Dance of the Black Hats' and the 'Dance of the Terrifying Deities' just a couple of the most revered traditional performances. Aside from the theatrical elements of the festival, audiences also take great delight in being entertained by atsaras, who dance and fool about like jesters in order to mystify evil spirits. Dramatic or comedy skits are also performed, to highlight local health and safety initiatives.
Paro festival
This increasingly popular four-day festival is held every March and features amazing costumes and masks as well as the ceremonial unveiling of a gigantic silk scroll, known as a thongdroel – which is thought to sow the seed of enlightenment within the heart of all who see it. The thongdroel at Paro Festival is unveiled for just a few hours after dawn on the last day of the festival and is considered one of Bhutan's most important sacred blessings. Aside from the festival dances and events, the time of year that Paro Festival takes place finds the surrounding countryside awash with flowering rhododendrons – perfect for a spring stroll to further enrich enlightenment.
Haa summer festival
The alpine setting of Haa Valley provides travellers with a chance to find out more about the nomadic herders who live and work within the fir forests and over the primula and poppy covered hillsides outside of Paro. Haa Festival is a celebration of the summer with ancient sports, home-cooked food and numerous songs and dances often enhanced by a nip of home brewed ara rice wine. Reaching the Haa Festival is often an experience in itself as it takes a couple of hours to travel by road from Paro via the highest highway crossing in Bhutan, the Chele La Mountain pass.

Spring and autumn are certainly the best time for Bhutan festivals although numerous other gatherings take place across the year including tshechus in Mongar, Nimalung and Wangdue Phodrang as well as the Jomolhari Mountain Festival, which celebrates local communities who live within the realm of the snow leopard.

Whichever festival you're heading to in Bhutan it's always wise to do your research into traditional customs and etiquette. Your holiday company and Bhutanese guide will be more than happy to explain dress codes and what you're watching as well as encouraging you to join in.