Where to go bird watching
---
BIRD'S EYE VIEW OF PLACES TO GO
The expression 'birdbrain' is a misnomer. First, anatomically, birds have relatively large brains. And second, look where they choose to hang out. Seek out a beautiful bird, and you will often find paradise, their plumage sometimes even reflecting the colours of their habitats, as if in homage. The Saint Lucia parrot shimmers emerald green and cobalt blue, with splashes of scarlet and gold. Just like the sea and flowers that surround it. India's rufous treepie is a rich cinnamon colour, with a bluish grey tail, evoking images of Ranthambore NP's dusty orange earth and lakes. And the scarlet ibis? That's like all of Trinidad's divine sunsets rolled into one fiery feathered concoction.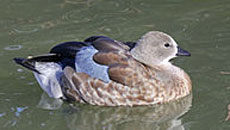 Ethiopia
Ethiopia is like worshipping at the altar of ornithology, which enshrines 39 percent of Africa's bird species. 18 are Ethiopian endemics, such as the Ethiopian siskin and blue winged goose. Bale Mountains NP plays a big part, the afro-montane Sanetti Plateau, glacial lakes and volcanic peaks also home to gelada, hyena and Simien wolf. Ethiopia is eclectic, exciting and exquisitely untouched by mass tourism.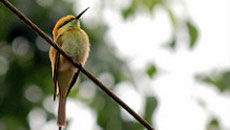 The Gambia
As one of Africa's smallest countries, it is relatively easy to seek its 570 bird species. Gambia's birds have names as stunning as the environs they inhabit: the red-bellied paradise flycatcher and pin-tailed widow of Abuko Nature Reserve, the black crowned tchagra of Tanji Bird Reserve or the exclamatory paradise whydah of Marakissa River Camp.
Hungary
One of Europe's best kept birding and wildlife secrets, Bukk NP, Lake Tisza and Bodrogzug floodplains will easily fill a week, and a lot of memory cards on your camera. Red backed shrike, great reed warblers and saker falcons are just a few of the treats in store, and with expert wildlife guides to accompany you, you will also see these protected area's other natural wonders, such as deer, boar and wild horses.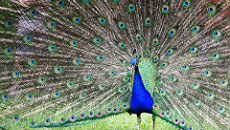 India
The peacock is the national bird of India: a bird of paradise in a natural nirvana. Ranthambore National Park' s jungles are home to 250+ species including parakeets, hornbills, shrikes and sand grouse, with Keoladeo Ghana NP and the National Chambal Sanctuary both wetland wonderlands. The Western Ghat Mountains boast 24 species meriting Endemic Bird Area status by BirdLife International.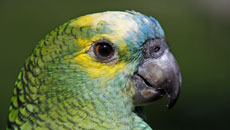 Saint Lucia
This 43km long island, with 167 species, including six endemics, is birding bliss. It also has superb walking trails, Millet Bird Sanctuary being the most fecund in feathered friends, with 30 species including the Saint Lucia Parrot. Des Cartier Rainforest Trail and the Vieux Fort Wetlands are gems too; you can easily spend ten days here and still be surprised by beauty every morning, noon and night.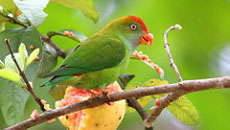 Sri Lanka
Tourists are waking up to the joys of Sri Lanka; birders have been woken by the dawn chorus here for a long time. Kitulgala rainforest is home to endemics such as the Sri Lankan hanging parrot and the yellow-fronted barbet. Or Nuwara-eliya Hakgala Gardens, home to the Sri Lanka white eye or Kashmir flycatcher. Horton Plains and Yala NPs are bevies of beautiful birds, plus leopard, deer and monkeys.
Trinidad & Tobago
This dual island nation is just greedy in its gorgeousness. Everywhere you go you hear birdsong, in between the calypso and Caribbean chatter. Explore the forests, swamps and islets, habitats for 460 bird species. And some of the brightest, chattiest ornithologist guides you could hope for, leading you to the white-tailed sabrewing and ruby-topaz hummingbirds, scarlet ibis and blue-crowned motmot.

Hello.
If you'd like to chat about bird watching or need help finding a holiday to suit you we're very happy to help.
Rosy & team.
01273 823 700
Bird watching travel advice
---
LITTLE BIRDIES TOLD US
Indian itinerary tips
---
Ashish Dev V, from our birdwatching holiday supplier, Kalypso Adventures, based in Kerala, India: "Thattekad, a lowland forest area in Kerala, is one of the finest bird watching spots in South India with 274 species of birds recorded here. In a relatively small geographical area it is possible to sight nearly all the endemic birds of the Western Ghats and more."
Packing tips
---
Ashish Dev V, Kalypso Adventures: "Carry a very good pair of binoculars, good walking shoes, a cap & some sunscreen lotion. Most of the areas are forested and you can expect insects are everywhere, hence insect repellent creams are also a good addition to the kit."
Advice on when to go
---
Newton George, expert birding guide who works with our supplier MotMot Travel in Trinidad and Tobago: "The best time of year for birders is from November to April. Most nesting begins in January but they start getting together in November. The red-billed tropicbird can also be seen on Little Tobago from November to March; that's when they are nesting – and they can't move from their nests. Some species nest early – especially hummingbirds. Outside of this time, from August to September, thousands of waders come in from North America."
Bird watching holidays travel advice
---
TIPS FROM OUR TRAVELLERS
At Responsible Travel, we think the best people to advise our travellers are often... other travellers. They always return from our tours with packing tips, weather reports, ideas about what to do - and opinions about what not to.

We have selected some of the most useful bird watching holidays travel advice that our guests have provided over the years to help you make the very most of your holiday.
"Birds birds birds! We had a 2 week trip and saw 191 different species… The guides were extraordinary. All of them were skilled, dedicated and knowledgeable… They also went to great lengths to ensure that each member of the party… saw every bird if possible. If possible try to visit Asa Wright on Trinidad first. We felt that doing it this way round familiarised us with many species, and also gave us a relaxing end to the holiday at the Blue Waters Inn on Tobago. We are not beach people but we loved sitting on the deck in the shade at the hotel watching the sea, enjoying the breeze and watching the birds at the hotel. By then many were familiar friends, very habituated to people and unafraid, giving us close and delightful encounters. (Such as the ruddy turnstones who wandered into our room!)" - Beverly Tabor, in Trinidad and Tobago

"Sri Lanka and southern India are both excellent venues for those interested in wildlife. We have excellent vehicles, excellent drivers and great guides who knew so much about the flora, fauna, farming practices, local economy and culture that we came away feeling that we had learned a great deal and that most of our questions were comprehensively answered." - Keith Pigdon in Sri Lanka

"Don't be put off by a birdwatching holiday that you think might be too intense. I am a novice and was encouraged and helped all the way by Roy who was a simply wonderful and knowledgeable guide. He caters for the birders at both ends of the spectrum! … I'm still buzzing from all the excitement of what we managed to see! I would never have believed the thrill of watching 10 Great bustards doing a fly past, or spotting huge Imperial eagles soaring high above the plain, or early morning in the woods with woodpeckers, or seeing a long-legged buzzard take off, or being eye to eye with long-eared owls, or ... well! Where to stop? Amazing memories!" – Susan Day in Hungary

"Take plenty of travel sickness pills with you if you suffer as the roads are windy, steep and pot holed. A few snacks might be handy as although the food is lovely there is limited access to shops. Go on the caroni swamp trip - it was a great way to see a variety of wildlife, as well as the scarlet ibis. I was glad I invested in a new set of binoculars - there's plenty to see." – Rosie Sutcliffe in Trinidad and Tobago