The correct term for indigenous people in Canada is Aboriginal peoples in Canada, or Aboriginal Canadians. The term 'First Nations' only includes eight tribes, and doesn't encompass the Métis or Inuit. All of these indigenous peoples have battled for centuries to maintain their unique ways of life. Long threatened by colonisation and European diseases, then "development" and relocation, today, Aboriginal peoples are largely recognised and protected, and communities are permitted to hunt and occupy their ancestral lands. But it is still a delicate area for many, and highly political. In addition, the ancestral lands are now facing a much bigger threat than ever before: climate change.
Over 150,000 Inuit are dependent on the ocean for fishing, whaling and hunting seals* – but without the ice cover to hold the land in place, the coast is eroding and villages are, literally, disappearing. The waters are rising around them and sea ice is flimsy – hunters can no longer drag their boats across it to the sea, leaving them stranded on the land and unable to sustain themselves and their families.
Arctic drilling also poses a threat to subsistence lifestyles, as does the disappearance of the wildlife upon which these people depend. And clear cutting, a process of logging that involves wiping out large swathes of forest, instead of small, carefully selected areas, is also having a major impact on Aboriginal communities maintaining their subsistence lifestyles of hunting and foraging. In December 2014, Ontario's Ministry of Natural Resources (MNR) agreed to clear cut for the Whiskey Jack Forest, ancestral lands that the indigenous Grassy Narrows tribe depend on for survival**.
At Responsible Travel, we often suggest tourism as the panacea for all economic plights. But it is never that straightforward. And who are we to tell people living in a place what they can achieve through tourism? Our hosts must want to welcome guests, before we barge in and demand they open their arms. Several communities are seeing tourism as a way of preserving their culture and economic independence, but it is very early days.
*Source:
BBC
** Source:
Al Jazeera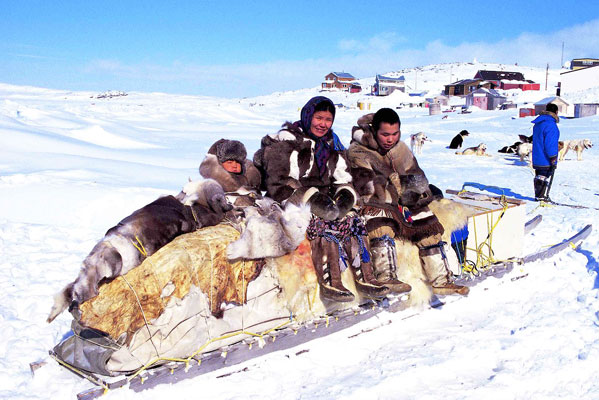 What you can do
Visiting an Aboriginal community is an eye-opening addition to your Canadian holiday. However, it is often easier said than done, as Aboriginal tourism is still very thin on the ground. Understandably, there is still a resistance to commercialising culture, especially when it is tied up with complex political issues around land rights. However, some communities are embracing tourism. Good ways to contribute to the Aboriginal economy is to go on a guided walk, stop and buy at one of the many galleries and artisan workshops, or visit national park reserves. These are Aboriginal Reserves that have come under Parks Canada management, but which have strong connections with the indigenous people, such as the Pacific Rim National Park Reserve on Vancouver Island.