When you're out exploring, remember to
respect people's property and leave gates as you find them
.
Don't go in search of Starbucks
. A walking holiday in England should be bereft of brand names, which means resisting the urge to seek out coffee chains and famous fast-food outlets. Fish and chips, cream teas, Cornish pasties, stottie cake, Lancashire hot pots, real ales, locally run pubs, restaurants and cafes – whatever you're hoping to find, get out of the identikit high streets and keep going until you're at least 10 miles from Tesco.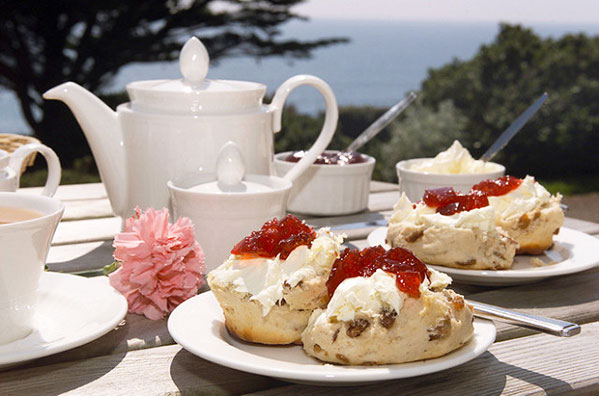 If you are walking with your dog, make sure you control it, clean up after it and dispose of the waste responsibly.
By law, you must keep it on a lead near livestock and horses
, unless an animal is about to charge it. And also, many bird reserves such as the stunning Walberswick National Nature Reserve on the Suffolk coast request that dogs be kept on lead during nesting times. Read some good tips for dog owners from
Forestry Commission
.
In coastal areas, check tide times before you head off
so that you don't risk getting cut off by rising tides if you head down to sea level to walk. There are some good, free apps for this now, such as 'My Tide Times'.
Look out for galleries, art trails and boutiques to
buy local arts and crafts direct from the makers
, keeping all our walking regions' creative heritage alive.
Please don't remove shells or stones from the beaches
. And also, tempting though it may seem, please don't pick wild flowers.
If you are caught short, and are well equipped with a hiking trowel,
deposit solid human waste 15-20cm deep, at least 60m from water and trails
. Cover and disguise the hole when finished.
Respect all rules about fires
. Most national parks or beaches do not allow them but in wilder areas, construct only small ones within a carefully constructed fire ring. Use only small sticks and put them out completely. Then it is important to scatter the ashes, leaving no lasting evidence on the landscape of a fire.