Best walking holidays in France
French Alps
To describe the French Alps invites every conceivable superlative: titanic peaks, ice-white glaciers and sparkling sapphire lakes, but to see them firsthand will leave you speechless. However, as the part of the largest mountain chain in Europe, it is sometimes hard to know where to start when it comes to walking holidays, especially if you haven't spent years doing the skiing scene. Stretching from one massif into another along the east of France, bordering Switzerland and Italy, they are divided into two regions. First, the Rhône-Alpes, which include some of the famous hiking and winter walking spots, such as Chamonix, the Giffre Valley, Haute-Savoie and Ecrins National Park. Second, the Provence-Alpes-Côte d'Azur, stretching further south towards the Mediterrean, with exhilarating expeditions to be had in places like the Mercantour National Park, the Riviera, the Verdon Gorges and the Luberon.
Such giant swathes of mountain landscapes result in a wide array of climate, flora and fauna, meaning that you could take hiking holidays in the Alps once a year for the rest of your life and still experience new culture, creatures, cuisine and colossal canvases, making them one of our top walking holidays in France.
Our France walking Holidays
Mont Blanc
Mont Blanc is so beautiful it just had to be shared between France, Switzerland and Italy. It is a tripartite triumph of nature. A multinational massif. A joint adventure. The highest peak in Western Europe, it has seven main valleys feeding off it, all lying in its stupendous shadow. Mont Blanc's summit at 4,810m is covered in snow and ice all year round, so when people talk about 'doing Mont Blanc', they usually mean hiking the lower regions of it. The most famous route is the Tour de Mont Blanc, a 170km circuit through all three countries, nearly always starting and ending around Chamonix in France. Although the climb to the summit is iconic and achievable, you need more climbing experience than the circuit, but there are plenty of holidays to take you to the top too.
Provence
The Provencal cliché: wafting lavender; stone villages; smiling people sipping wine. It exists, and it is wonderful, but the region is actually very diverse. Discover the limestone escarpments of the Luberon, Verdon Gorges canyons, turquoise Lac Sainte Croix or pine forests leading up to the dustily, dramatic Plateau de Vaucluse. And everywhere, Provençal produce to wine and dine upon.

Forget all notions of a sweaty ham baguette tucked into your backpack in Provence. There seems to be an epicurean delight every step of the way.

Our top France walking Holiday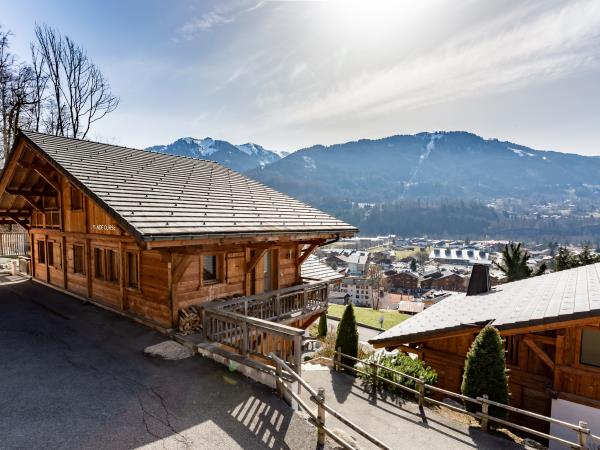 Catered Chalet Based Guided Walking in the Giffre Valley
From
£829
8 days
ex flights
Small group travel:

If you'd like to chat about France walking or need help finding a holiday to suit you we're very happy to help.

French Pyrenees
The edgier cousin of the Alps, the Pyrenees have a rougher beauty than their loftier counterpart, but are still a snow-capped Shangri-La for walkers.

The Cirque de Gavarnie, a beautiful bowl-shaped hollow, was described by Victor Hugo, as a 'coliseum of nature', with its Grande Cascade, one of Europe's highest waterfalls, a crowning jewel. Their isolated valleys make for superb snowshoeing too.

With much more of a southern, Spanish influence, the Pyrenees feel a bit sassier than the Alps, with the wildness of the Atlantic a welcome addition to this already heady mix.

More about France walking